PARTNER WITH THE LIFE FORCE OF THE UNIVERSE
Dive deeply into the metaphysical structures of the Life Force of the Universe, explore the connection between inner and outer transformation, bring the hidden wisdom of the ancient mystics to life , and experience the beautiful partnership between Spirit and Matter, SELF and SOUL.
Discover real-world, powerful and practical spiritual teachings that generate lasting transformation and deeper application that helps you enrich every area of your life. In times of deep and powerful personal and global change, Simone offers you a powerful wisdom packed tool box that help you clarify your spiritual power, generate potent emotional equilibrium and navigate the process of Spiritual evolution with greater grace, power and certainty.
The Mystical Path from Self to Soul is full of esoteric wisdom and knowledge from many spiritual traditions all elegantly and powerfully intertwined with modern scientific understandings and artistic and creative processes – combined to shape a powerful yet practical foundation on which every Spiritual adventurer can build his or her Mastery.
There is no New Age Fluff here – but true Spiritual Science and Technology designed to help you skillfully amplify your gifts of Intuition, Creation, Transformation, Vision and Power and deliberately direct them to shape your life in ways that inspire and propel you forward. The Wisdom you will learn IS powerful, but it is also deeply PRACTICAL and by the end of our time together you will know how to use what you have discovered to benefit you in any area of life that you wish. (Health, Career, Money, Relationships, Spiritual Practice etc)
The Initiation Workshop will challenge, inspire, stretch and surprise you. (regardless of whether you are new on the path or have been at it a very long time) It will help you grow beyond limits and shatter boundaries that have kept you from truly reaching your goals. Like any worthy task it will require courage and humor and grace and determination from you, but if you are committed, the rewards will be many.
ACCESS YOUR SPIRITUAL POWER & DISCOVER YOUR HIGHEST WISDOM
The road to our Spiritual Mastery can be a long and winding one. Often it is filled with detours and u-turns that can leave even the most dedicated Adventurer a bit confused. This winding path is no accident – it is meant to separate the meek from the mighty and the warrior from the wanderer. Especially now, in these 'Strange Days', the path seems particularly confusing.
If you have found your way to this page – then I imagine you are among the mighty – one of the few 'Light-Walkers' who merge ahead of the crowd, beyond the fads and trends of the common age, to venture onto your own powerful voyage of discovery. This path is not always easy and sometimes it can feel lonely as you navigate through shadow and light to find your way 'HOME' to the truth of your authentic Spiritual Power.
Every heroic Spiritual journey of Initiation, involves the contribution of a teacher, mentor or guide who offers the Hero, powerful new tools, wisdom and powers to assist him along his path from Self to Soul. I would like to think that you have found me at this stage of your adventure, because you are ready for the advanced wisdom found in this class.
You will learn how to:
Powerfully engage with the intelligence of your Soul and make it a regular habit
Generate massive emotional equilibrium and balance using Power and Peace as your foundation
Partner with the 'Life Blood of the Universe' to become a powerful Creative Force
Recognize the patterns of limitation carried within Self and immediately begin to break them apart
Cultivate empowered CHOICE so you can powerfully partner with Creative energy
Use authentic esoteric and mystical tools to support your transformation
Develop Courage, Momentum and Inspiration to become a change-maker in your own life
Develop your Spiritual Gifts of Vision, Transmutation, Translocation and Intuition (and many others)
Understand the foundation of 'Reality' and how to shift your energy to begin to deliberately shape it
Claim your energetic power so you can easily follow Intuitive inspiration without resistance
Cultivate and use your inner passion and joy regardless of what life throws your way …. and much, much more.
Each weeks lessons will be jam packed with unique and powerful exercises to show you:
How to begin to effectively engage with Source energy
How to use Alchemy to break apart limitation and old conditioning
How to amplify and shape creative energy to influence your relationships, money, health, career etc
How to generate CAUSATIVE patterns that generate change
How to effectively use ACTION & FLOW to gain momentum
How to recognize authentic intuitive guidance
How to access Divine Shadow to serve you … and much more.
The path of Initiation – from Self to Soul is the true Hero's Journey – where we release all that is false and that limits us – thus making room for our authentic, Soul based power to guide us and shape our world. The result: greater Intuition, greater Joy, greater Creativity, greater Health, greater Relationships and greater Power.
I hope you will join me. It will be my greatest honor to be your Teacher for this stage of your Journey! And you can consider it one of the best gifts you will have ever given yourself.
THE COMPLETE MOVING FROM SELF TO SOUL PROGRAM
WEEK 1: THE PATH OF INITIATION – Discovering the Foundation of Self, Soul & Source
In this introductory week we discover the authentic Mystical pathway of transformation and the levels of power involved in each stage. * Learn how Source energy uses us to Create *Start to differentiate and use your Soul power to serve you *Discover the levels of Self, Soul and Source that are all active within us *Start using Alchemical tools to accelerate your growth. *Begin to powerfully ENGAGE with Source *Begin to develop a new, sustainable and authentic way of being that links you directly to the Life Blood of the Universe … and more
***
WEEK 2: TRANSFORMING SELF – ACCESSING SOUL / Mapping Polarity
Week Two begins to engage us with our authentic 'Soul-ar' power through the powerful process of 'Integrating & Mapping' Polarity. In this week we access the Power of the Archetype High Priest/Priestess to assist help us: *Break through limitation by applying Alchemical tools of transformation *Begin to dismantle false conditioning *Activate Dis-Integration before Re-Integration  *Access the entire spectrum of Light and Shadow to serve us * Learn why the world is challenging and how we can use that reality to propel us forward * Begin to amplify your ability to engage with Spiritual energy as a consistent habit … and more.
***
WEEK 3: BUILDING YOUR FOUNDATION – Preparing for your Spiritual Gifts
This week we begin to build the foundation on which our Spiritual Gifts of Vision, Creation & Transformation are sustained. *Discover the Personal Disciplines and Spiritual Attainments that come as a result of our Alchemical work. *Get CLEAR about how to manage this transformation through the process of BEING, DOING and COMMUNION  * Activate our partnership with Source by crafting our Personal Manifesto *Activate all 3 levels of consciousness that help you become a deliberate creator and more
***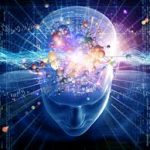 WEEK 4: ACCESSING YOUR INTUITION- Engaging the Voice of your Soul
This week we will begin deeply engage with our newly activated Soul relationship and refine our Intuitive Intelligence. *Combine the 3 levels of mind essential to accurate Intuition *Start making yourself available to synchronicity and co-incidence *Learn how to control your sensitivity so you become a Master of engagement with life forces *Develop and recognize your personal Symbolism *How to ask powerful questions in order to receive powerful guidance *How to reduce energetic static so we can direct our Intuitive intelligence AT WILL to guide us to the outcomes we seek *and more
***
WEEK 5: WORKING WITH DIVINE SHADOW – Freeing up ALL of your Energetic Resources
This week we begin to access a powerful yet hidden source of energy, our Divine Shadow. Carried within this vast and untapped reservoir are the resources we need to rapidly advance our growth and activate our Spiritual gifts. *Discover the authentic equation of Light and why Shadow is crucial to our transformation *Discover how Mystics USE shadow as a friend and ally to support them *Learn how to USE the process of Alchemy to neutralize and free the energy carried within shadow to propel you forward *Break limiting habits and subconscious patterns that keep you from advancing *Unlock a vast reservoir of hidden power, that has been waiting for you to use it … and more
***
WEEK 6: PARTNERING WITH THE UNIVERSE – Combining Personal & Divine Will
In this stage of the Initiation process, we begin to deliberately engage with Source AS Source and learn to use its flow to move us forward. Here we align OUR Will with COSMIC Will and watch the fruit of our labor begin to appear *Develop an inspired action plan to help us generate momentum *Start recognizing when we are IN THE FLOW and when we are OUT of it and what to do to change it quickly *How be more consistently in the Wisdom Stream so we can be far more efficient in our use of energy *How to apply Spiritual principles to Practical needs *How to get the Universe to 'see' you and support you *and more
***
EXTRAS
WORKBOOKS / ALCHEMICAL AND PRACTICAL EXERCISES
Doing meaningful and specific WRITTEN work helps literally GROUND and PHYSICALIZE the energy that we generate through our inner work. You will be provided with worksheets and exercises that will help you deepen your clarity, recognize your blocks, access your Intuition and generate a powerful action plan.
***
***
6 LIVE COACHING / Q&A / INTEGRATION CALLS
Each week we will have an additional lesson and powerful deep review of the work thus far with valuable additional insights, tips and tools. This is a wonderful opportunity for you to connect with me to get your specific questions answered and gain even greater refinement, integration and mastery of your Initiatory process.
If you cannot join us LIVE on the call, but still have some questions, don't worry, you can email me your questions in advance and I will answer them on the recorded call – that you can listen to at your convenience. **Live coaching calls will happen every SATURDAY (Times will vary) ***Except Monday October 23rd.
GUIDED MEDITATIONS/ VISUALIZATIONS/ EXERCISES
You will be provided with a series of Guided Meditations, Energetic Exercises and Visualization Audios that will support you developing new patterns, release old obstacles to support you in amplifying and accelerating your process.
***
***
ONE FREE MONTH OF MODERN MYSTICS MEMBERSHIP
Receive additional support via the library of Modern Mystics Membership for one month for Free. Gain access to powerful esoteric and metaphysical lessons that will deepen and further enrich your learning. *You will need to register for this bonus – but you will not be charged and you can cancel at any time.
This bonus will be made available towards the end of the 6 weeks of workshop.
***
DETAILS
LOCATION
ONLINE ~ Access all of the teaching lessons, modules, recordings and replays via your computer at your convenience. Live calls will be done via free webinar service and can be accessed via phone or computer.
When your registration for class is confirmed, you will receive a Welcome email, with the link and password to give you access to the Classroom Portal. You will be able to download all of the audio and workbook content to have for your permanent use. The videos will not be downloadable, but you will have the audio version of each class available.
SCHEDULE
Class begins Wednesday, September 27, 2017.
Teaching modules will be posted each Wednesday in the Online Classroom. They will be recorded so you can listen to them at your convenience on your schedule. Lesson modules will post: September 27, October 4, 11,18, 25, November 1
Live Q&A/Coaching calls will happen each Saturday. You can join me live via our Web Classroom to ask questions and get support. If you can't join me live, but you have questions, you can email them to me in advance and I will answer them on the call. The call will be recorded so you can listen to the replay at any time. Coaching calls will happen on Saturdays at 11 am (PST) September 30, October 7, 14, ***23, 28 and November 4.
***This coaching call will happen on Monday, October 23rd.
**

REGISTER NOW
Say YES to accessing More of your Spiritual Gifts and Power.
Register today and enjoy all of the wonderful benefits that Initiation can offer.
$395
(If you have any difficulty registering, please contact us directly at: contact@simonewright.com)