Activating your Mystical Power to Create
Modern Mystics Mini  Masterclass
'With my thoughts … I create.'
Welcome to the New Era of Wisdom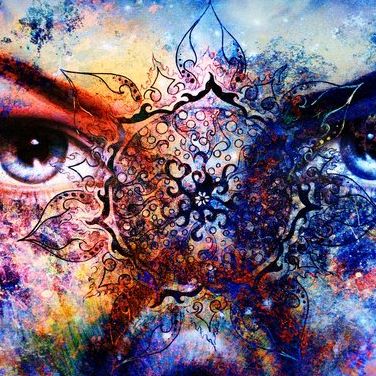 INVITING THE MAGICK
What would it feel like to have an energetic strategy that you knew you could depend on in every moment to help you shape your life?
What if you knew to the core of your being that you were intricately linked with the creative power of the Universe and you could partner with it whenever you wished?
What would it feel like to know that you could feel good, peaceful, creative, powerful and stable regardless of what the 3D world is doing?
How would you show up in the world if you had no doubt in your creative power?
When you understand your power to generate Personal Magick, these attitudes becomes your normal way of being. Sounds good, doesn't it?
With things becoming increasingly polarized and changing so rapidly in our 3D world, it has become more important than ever for us as Mystics, Metaphysicians and Magicians to deepen the power and understanding of our creative capacity.
The beauty of this 'interesting time' is that it is activating an evolutionary impulse in consciousness – and that if we know how to pay attention (in the correct way) we can use this important time to become even more conscious, deliberately creative and aligned with the Universal impulse that shapes all of Life.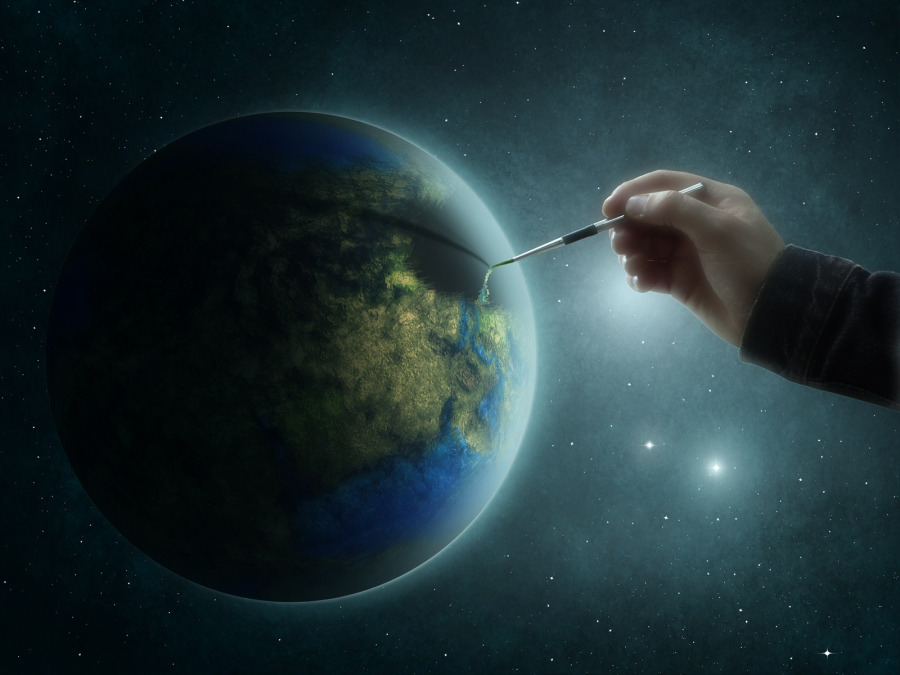 With that in mind, I felt it was important to bring some more advanced and exalted ideas into our Spiritual practice, so we can all step into the power of deliberate creation from a greater foundation of clarity and power.
Nowadays the classroom of Life, requires a greater mystical maturity that invites us to upgrade our practices (continuing to knock some fluff off of New Age concepts) to develop some more powerful mystical muscles and really get the metaphysical ball rolling.
If that sounds interesting to you … I invite you to join me for PERSONAL MAGICK.
Matter and Spirit are the same thing, they only differ in degree. When we can master this relationship, we can master our reality.
Using Your Entire Spectrum of Power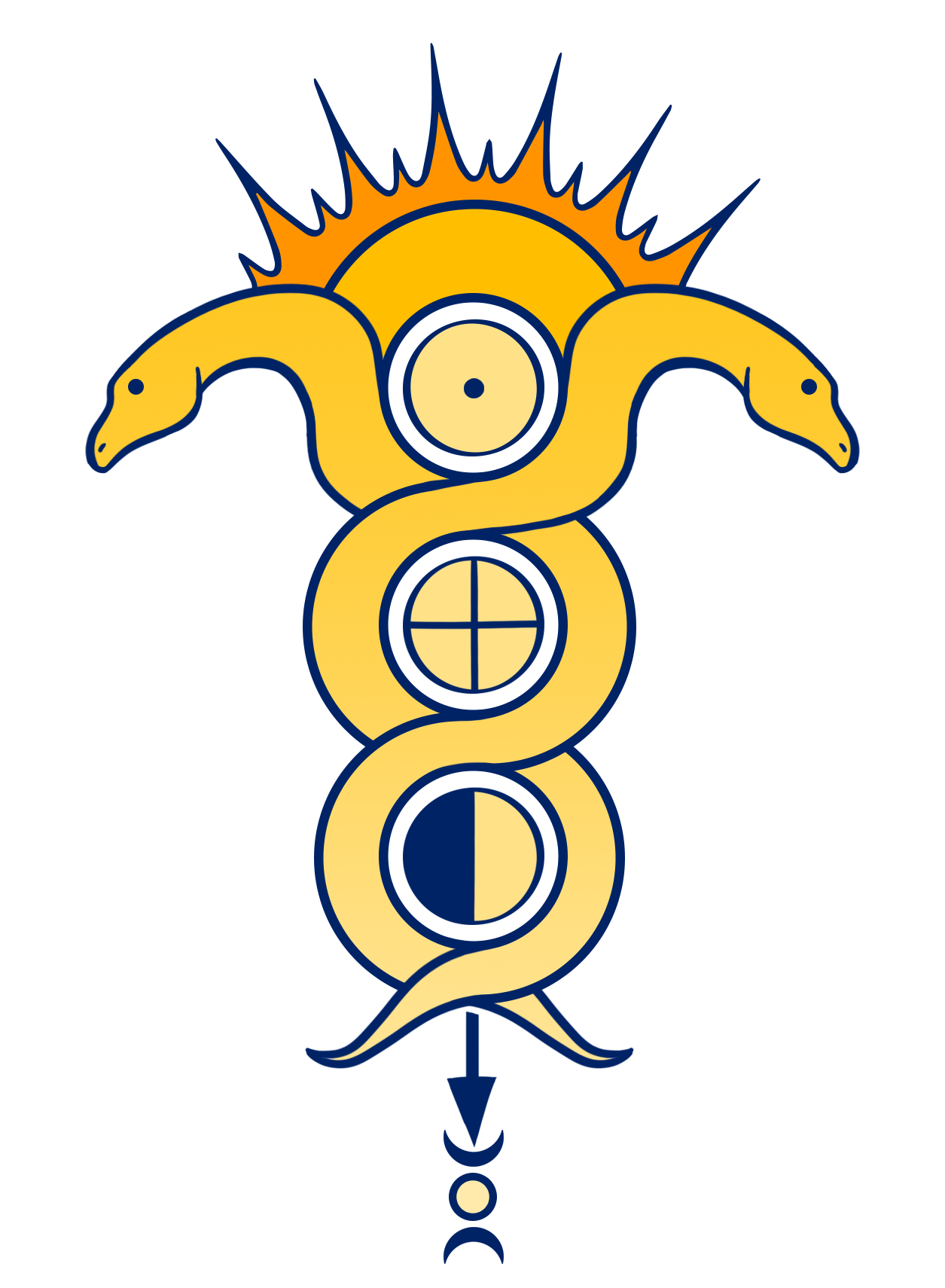 It's important to remember that the more evolutionary our visions for the future … the more evolved we must become. As Metaphysicians we recognize the Universe as a single, moving process, not countless isolated objects or actions …
Once we realize we are a CENTRAL working part of that process, we FREE ourselves from limitation and gain greater access to the creative power that shapes our reality.
It is this advanced awareness that moves us into phase with the energy of the Universe and gives us the capacity to create WITH Source, AS Source.
From this wholeness, everything flows through you, to you, AS you. This is the position we develop, refine and empower in the Personal Magick Mini Masterclass.
Making Things Real Like Never Before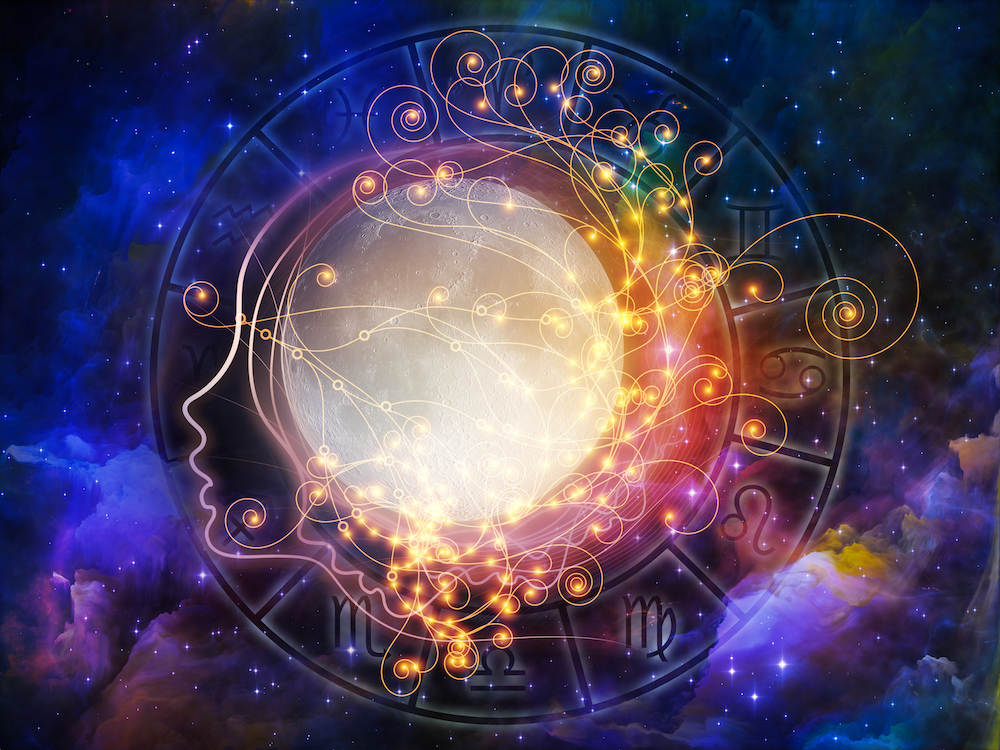 This potent moment in time has become the perfect portal for deepening our Spiritual awareness and accessing a greater level of Creative Power.
The deep Personal Magick lessons, with new information and understanding are designed to enrich your metaphysical identity, refine your energetic communication with the Creative field and help you shape your own unique and personal creative rituals for shaping reality and amplifying spiritual power.
Personal Magick will help you more deeply understand, refine and empower the fundamentals of Metaphysics and then by adding your personal flair and creativity, turn them into your own sacred and Magickal Art.
With NO high vibration, thinking positive, fluffy manipulations – but rather with deep, rooted, powerful, integrated, sacred energetic functions that literally create gravity around them, which gives us the ability to direct matter into being.
I invite you to join us and take your metaphysical and magickal skills to the next level.
"Spirit moves in direct proportion to how much room you give it. When you have KNOWLEDGE of your relationship with this energy and know how to open that gateway, you'll have access to every possible abundance."
'Personal Magick' will help you …
More deeply understand your relationship with Reality and how to shape it
Recognize YOUR creative position of power to become a more potent manifestor
Break patterns of limitation and release the energy contained in them to serve you
Discover more advanced metaphysical understandings that speed up your creative processes
Develop the Integrity, Power, Balance, Harmony and Flow that are essential to any Magickal practice
Understand the diagram of your Divine Structure and how to use ALL of your power 
Move into 'phase' with your goals and visions so you can more elegantly materialize them
Understand and use the tools of Aperture and Expression to begin to 'shape light'
Create your unique energetic framework that helps you accelerate your manifestation processes
Discover all of the vibrational foundations of your visions for the future and direct them into a creative ceremony that generates results
Begin to use the entire Spectrum of information carried in your desires so they materialize with greater ease, elegance and efficiency
… and much more
What People Say About Working with Simone
Simone is a one of a kind mentor. Her spiritual vision and mystical perspective is SO clear and it has helped me take my 25 years of 'wandering' and put it into such laser focus, that it takes my breath away. She has helped me rediscover the JOY and POWER in my spiritual life. I am so, so grateful.
Simone is one of those rare people who takes complex ideas, that so often confuse me and make them so simple , that it's as if I had the answer in front of me the entire time. Which of course, as she reminds me … I always do. She is my Mystical Mentor and I know my Mastery is emerging through our partnership.
Simone has an uncanny ability to go straight into the energetic heart of the matter. Whether I am working on a practical issue or a spiritual one, her clarity helps me see in an instant what I have spent years looking around in the dark for. Don't let her down to earthness fool you. She's the real deal.
Here's what you'll discover in 'PERSONAL MAGICK'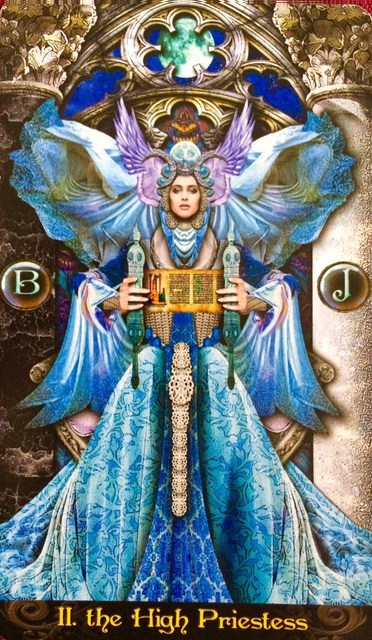 MODULE #1 – ACTIVATING THE POWER OF THE HIGH PRIEST/ESS
Understanding your position and identity within the Magickal equation is essential to having it work in your favor with greater consistency and more dependable results. 
In this module we build the foundation of Personal Magick as we  we focus on  claiming and energizing the identity of The High Priest/ess and begin to develop the levels of mind and energy that are key to generating intentional magickal results. (Run time: 1 hr, 25 minutes)
Neutralize Polarity to establish Creative Power
Understanding your Complete Energetic Anatomy
Integration and Moving into Phase
… and much more.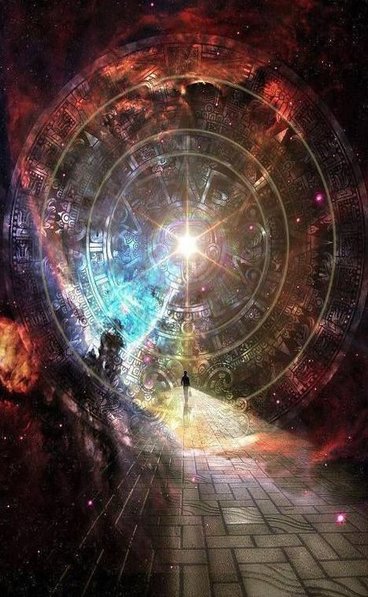 MODULE #2 – SPEAKING THE LANGUAGE OF THE UNIVERSE
There is an electro-magnetic language that all creation is rooted in and learning to speak it fluently is the key to creating Magickal outcomes. This module deepens your Metaphysical communication by using the elemental structures of Spirit/Fire, Mind/Air, Feelings/Water and Body/Earth to move into phase with the creative Matrix of reality so it begins to more directly respond to your intentions. (Run time: 1 hr, 48 minutes)
Reveal the map of Divinity that is the key to unlocking your Power
Understand the Metaphysical idea of 'Light' and how to shape it
Aperture, Embodiment and Expression – The tools of Universal Engagement
…. and more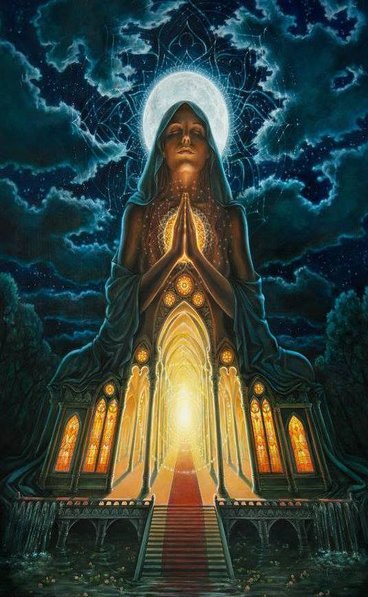 MODULE #3– Creating Your Personal Magick Ceremony
True magick is a deeply personal and intimate process. Once the foundation is established, you are invited to bring your unique impulses and creativity to the relationship. This module helps you shape a personal creative process that will specifically align you with your individual goals for the future and empower the ideals that have value to YOUR spiritual journey… and help them come to fruition with ease. (Run time: 1 hr, 58 minutes)
Discover the vibrational foundation of your visionary goals and how to focus them through creative ceremony
How to use your creative process to 'move into phase' with your outcome to shape its manifestation
How to use the ENTIRE SPECTRUM of vibrational information to achieve your goals more elegantly and with greater efficiency
… and more.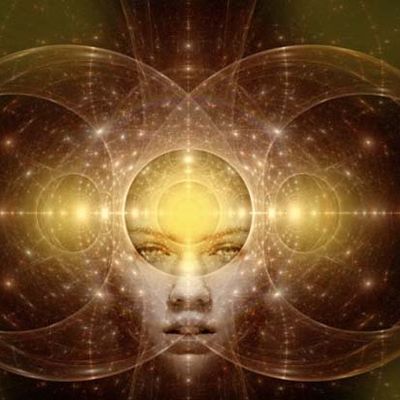 BONUS #1: Refining the Mind for Divine & Sovereign Power
This lesson walks us through a powerful revisitation, refinement and amplification of our relationship with our 3 levels of Being. Self, Soul and Source now become a team that works together to serve our goals, visions and desires for the future. The understandings now are an exercise in subtlety and learning how to apply our consciousness in ways that cultivate greater self Trust, confidence and beneficial outcomes. (Run time: 2 hrs)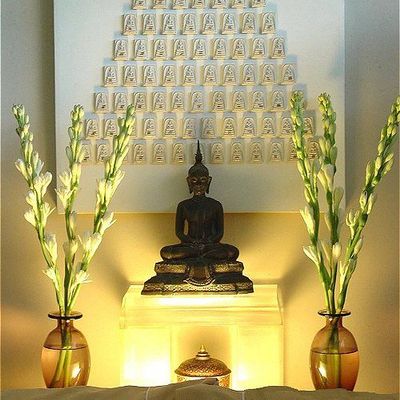 BONUS #2: Creating Sacred Space – Amplifying your Mystical Practice with Personal Sacred Color and Geometry
This lesson guides you through the fun and creative process of designing your unique and powerful sacred space. Using the power of color, the elements and sacred geometry we shape a physical environment that supports and amplifies our advancing spiritual environment. Clear, cleanse, color, shaping and anchoring all provide you with powerful energetic tools to help you combine Heaven and Earth!!! Have fun! Enjoy!!! (Run time: 2 hrs)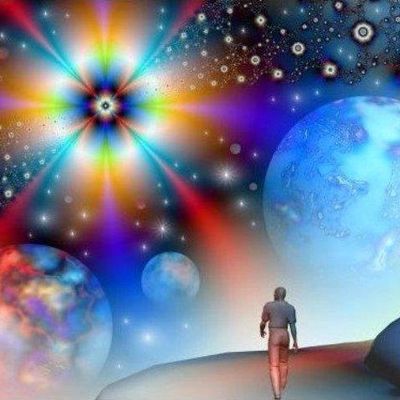 GUIDED MEDITATIONS, EXERCISES and FIELD WORK
You will be provided with a series of Guided Meditations, Exercises and Practices that will help you embody your Personal Magick understandings and move them from philosophy to true wisdom and power.
All materials in this course are in digital format (MP3, PDF and Streaming Video) so they are easy to access whenever you wish.
DETAILS
3 Powerful Webinars
2 BONUS Audio Modules
Guided Meditations, Exercises and Field Work
LIFETIME ACCESS to full program and updates
You can join me from ANYWHERE IN THE WORLD
Audio and supporting content can be downloaded to your computer
Register for Personal Magick today OR if you'd like a DEEP Metaphysical dive, I invite you to take advantage of the September Soul Sale Power Package which includes THREE of my most popular Masterclasses…
Personal Magick / Elemental Wealth / Becoming Quantum
Special Pricing on the individual class or the Power Package ends on September 5, 2022.
The choice is yours … dive in!
If you're ready to Accelerate your Creative Power …
Join Me Today
Personal Magick Mini Masterclass
September Soul Sale (Regular Price - $397) Ends September 5, 2022
Super Soul Power Pack
Personal Magick, Elemental Wealth, Becoming Quantum ($1997 Value)