Evolutionary Intuition for Entrepreneurs
Unlock your Entrepreneurial Genius with the ground breaking, laser focused Wisdom formula of First Intelligence – 'E'
 Online Masterclass
Starts August 25, 2021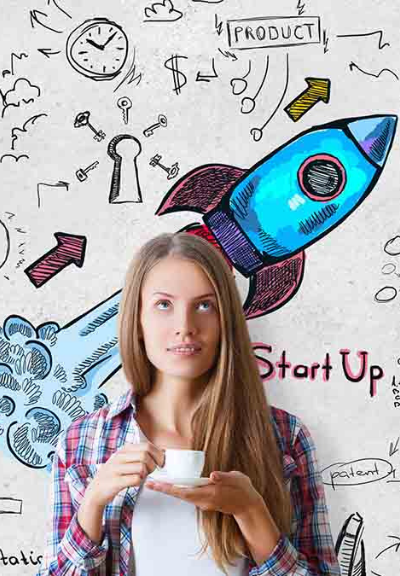 Are you a new or emerging entrepreneur who wants the clarity, confidence and certainty needed to launch your business?
Or are you an already established entrepreneur who wants to take your business to the next level of influence, prosperity and success?
Or are you an employee at an existing business who wants to contribute in a bigger and more innovative way?
Are you confused or unclear about how to do it?
First Intelligence E – Evolutionary Intuition for Entrepreneurs is the Wisdom tool you need to help you make those goals a reality – in a way that is PERFECTLY aligned with YOU and your Vision.
The Era of the Entrepreneur

Covid changed everything …
Entrepreneurial businesses, both new and already established, EXPLODED exponentially in the last 18 months. As lockdowns shut down the global economy, 'side hussles', hobby and part time ventures became main sources of income for millions of folks … completely altering the terrain of how business is done… and success is made.
Entrepreneurs shape how new eras in business are created – and influence the ways that we can personally and collectively impact the world. If you're one of these visionary trailblazers, or want to be, AND you'd like to do a bit of good in the world along the way … this IS YOUR time!!
How do we make the most of this potent opportunity?
ENTREPRENEURIAL INTUITION AT ITS BEST
One of THE MOST important skills an Entrepreneur can develop, one that is essential in helping them cut through the clutter and information overload to maintain clarity, creativity, focus and flexibility, is their INTUITION.
The most successful Entrepreneurs of our time … swear by it.
All of my business success has come from being guided by my inner voice – the voice of my Intuition.
Don't be intimidated by what you don't know. That can be your greatest strength and ensures that you do things differently than everyone else.
Have the courage to follow your heart and your intuition. They somehow know what you really want to become. Everything else is secondary.
I rely far more on gut instinct, than researching huge amounts of statistics. We all have an intuitive sense of what's best, we just have to learn to follow it.
Being an entrepreneur isn't just about starting a company. It's a state of mind. It's seeing connections others can't, seizing opportunities others won't and forging directions others haven't.
All of my best decisions in life and business have been made with heart, gut and intuition … not analysis.
You have access to the EXACT SAME Intuitive Power that these BILLIONAIRE entrepreneurs do, you just need to know how to recognize, amplify, focus and direct it.
If you'd like to develop YOUR Intuition to help you succeed like these folks did, then I invite you to join me in First Intelligence for Entrepreneurs and I'll show you how!
First Intelligence is Targeted Intuition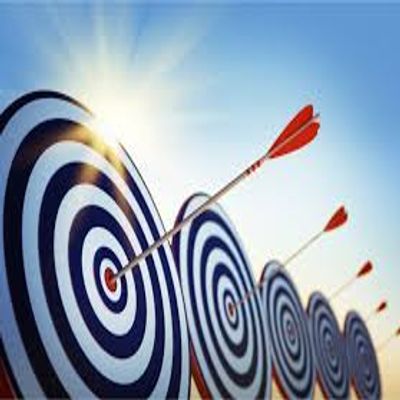 Intuition is 'the Intelligence of Life'. It is precisely tuned to you as an individual and when developed can support you in achieving the smallest things in life and your highest potential, with grace, clarity and power.
Targeted Intuition is the ability to direct your Intuitive focus towards a particular physical goal or vision and have it provide you with the guidance you require in order to reach that target. It's intentional, it's specific and it's super powerful. And it's what every entrepreneur needs.
As Entrepreneurs, learning to master this intelligence can help you hit the bullseye in the success, growth, influence and financial expansion of your business … in ways that are specific to YOU and the unique pattern of your business.
Success is NOT a one size fits all, cookie cutter process – it is a unique framework that is elegantly and precisely revealed when we use our Intuition to assist us.
Precise power and focused energy to help you create your visions for the future with greater speed, accuracy and effectiveness than ever before. This is the clarity First Intelligence for Entrepreneurs brings you.
It's not supernatural or paranormal. It's an intelligence. YOU already have it.
And I want to help you develop it.
Simone Wright has been an intrepid entrepreneur since the age of 9, when she launched her first business selling her hand-made art work door to door. She has continued her entrepreneurial endeavors to become a globally respected Spiritual teacher and an internationally collected fine artist who has become the highest selling artist of her kind in the world.
Simone is also a global authority on Intuitive Intelligence and has trained thousands of people around the world with her groundbreaking Intuition program – First Intelligence. By combining the Science and Spirit of Intuition into an elegant and fluff free program that everyone can use, she has helped CEO's of multi- million dollar companies, authors, health care providers, law enforcement personnel and entrepreneurs at every level to tap into their natural and most powerful Intuitive intelligence.
By combining these two passions she has created an Intuition program unlike any other, designed specifically for entrepreneurs to access their most potent and creative wisdom to create new and innovative paths to success.
FIRST INTELLIGENCE 'E' HELPS ENTREPRENEURS:
Recognize your true, clear and powerful Intuitive voice and develop the courage to follow it
Develop a supercharged 'Success Target', based on your goals for the future
Reduce stress and create massive ease, flow and well being
Transform your Intuition from 'soft and fuzzy' to 'focused and clear'
Remove overwhelm, procrastination, confusion and 'what if' to gain momentum
Know what strategies and approaches are best suited to your business and which ones aren't
Make change and take action with greater speed and efficiency
Discover new solutions, innovative ideas and groundbreaking approaches to creating success
Set the trends in your industry instead of following them
Become a leader, boss and influencer that people are inspired to work with
Blow through information overwhelm with laser clarity
Reshape problems into potent and innovative solutions
Overcome resistance
Recognize the difference between fear and wishful thinking and true intuitive guidance
Develop laser focus and attention to help you make powerful decisions in seconds
Recondition your relationship with money, worth, pricing and wealth
Reduce fear and stress and take action backed by inspired power
Develop YOUR personal Intuitive Style and unique 'super powers'
… and much more… all in a FLUFF FREE zone.
WHAT PEOPLE SAY ABOUT FIRST INTELLIGENCE:
First Intelligence is absolutely the best program I have discovered on Intuition. For anyone who wants to comprehed the subtle yet powerful language of  intuiton and how to apply it in their individual lives, this is your gift to your Soul.
First Intelligence takes the Intuitive skill set out of the clouds and brings it firmly down to earth. It's an incredible tool for those brave enough to explore the power they possess.
The First Intelligence program has altered how I approach everything in my business and life. My levels of clarity, innovation and insight continue to amaze me and my Intuition has become my most powerful success tool.
The First Intelligence program has changed my life. I am engaged with my Intuition like never before and the seemingly miraculous outcomes it produces for me are happening with more and more dependability. It's a blast watching how it is unfolding to support my career and life goals. I couldn't be more thrilled!
UNLOCKING YOUR ENTREPRENEURIAL INTUITION … Here's what you'll learn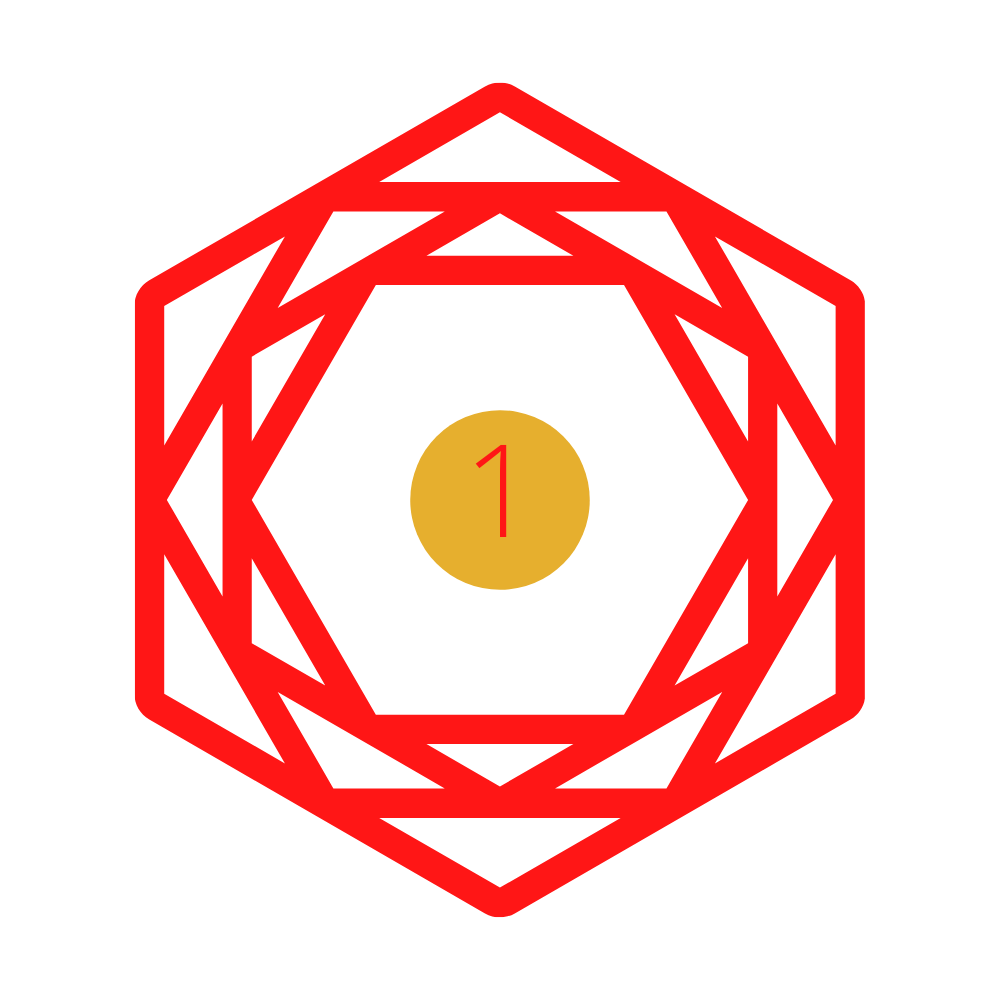 PHASE 1: BUILDING A POWERFUL FOUNDATION
In this important first phase you begin to build the energetic platform that is essential to creating any level of Intuitive success. You get very clear about what Intuition IS and what it ISN'T, and begin to shape a precise framework on which your Entrepreneurial Intuition will grow. 
Module 1: Introduction – The Intuition Age and the Era of the Entrepreneur
Module 2: Myth Busting – Knocking the Fluff off the Intuitive process
Module 3: Your Trilateral Intelligence – Claiming Your Natural Intuitive Technology
Module 4: The 4 Levels of Intuition – Knowing the Whole Picture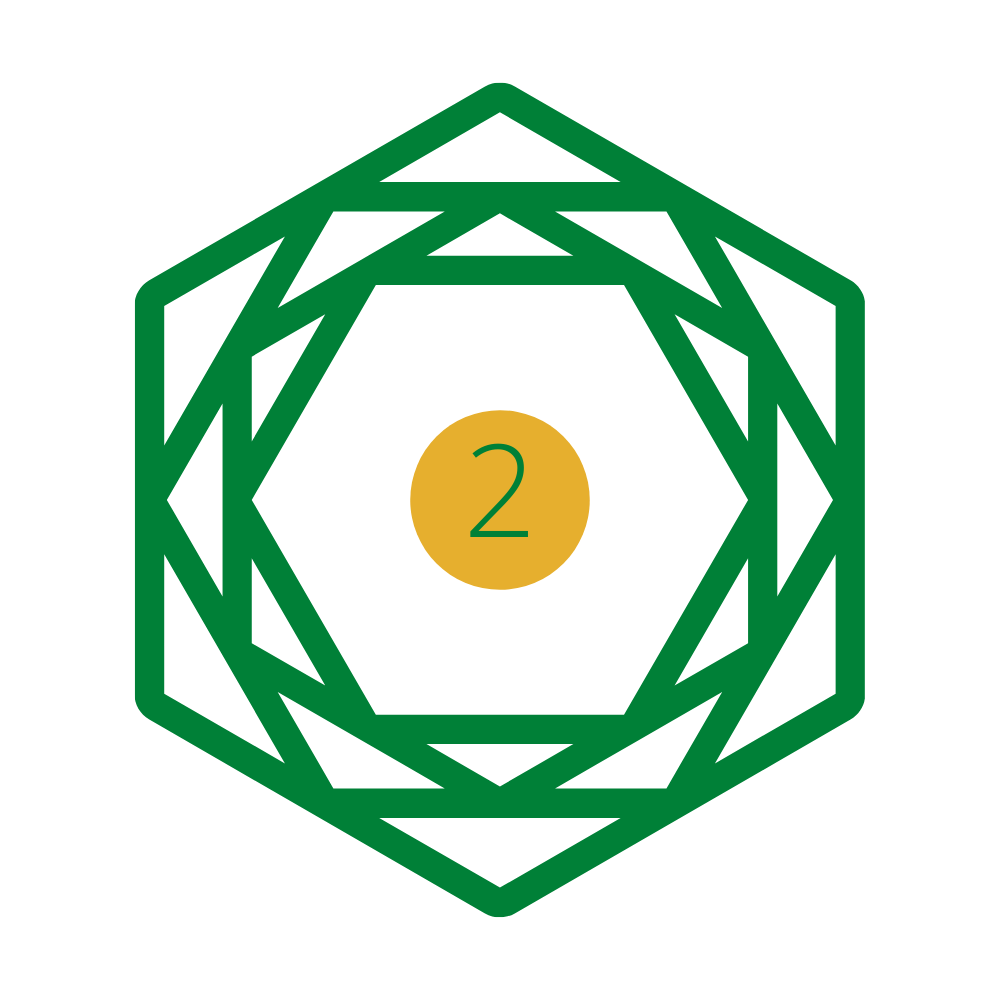 PHASE 2: ACTIVATING YOUR INTUITIVE TECHNOLOGY
In this phase you begin to activate your Intuitive Intelligence to gain access to the information you need to create success. You'll begin to train your Intuitive muscles to generate accuracy, speed and efficiency and you'll start to recognize the patterns of things that aren't in alignment with your Entrepreneurial vision and the things that are. In this phase you'll add powerful tools to your Intuitive tool box that will serve your every Entrepreneurial goal.
Module 5: The Intuitive Triad – The Key to your Entrepreneurial Genius
Module 6: Peace – Removing Static, Shaping Clarity
Module 7: Precision – Setting Potent Targets
Module 8 : Perception – Becoming Aware of your Success Path
Module 9: The Fingerprint of Accuracy – Elegance, Efficiency and Expansion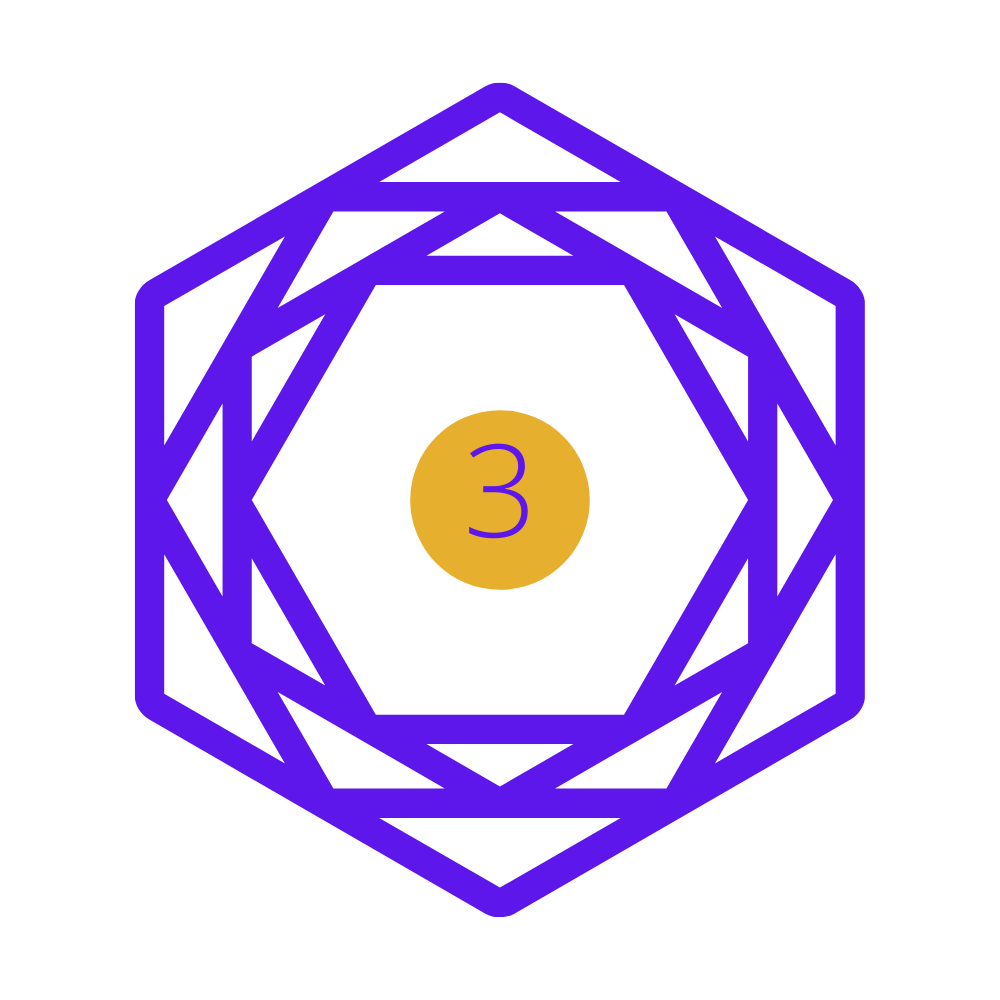 PHASE 3: FIELD WORK FOR HITTING YOUR TARGETS
In this phase we put our tools together to direct your Intuition towards your specific success goals. Now we get to practice putting our Intuitive GPS to work by giving it a precise target, and clearing the path of any resistance. We develop the power of inspired action and  creative flow, so things really begin to move in our favor.  
Module 10: Creating Potent Targets – Hitting Your Intuitive Goals
Module 11: Intuitive Problem Solving- The Solution Formula
Module 12: Fruition-  Generating Momentum, Reaping the Rewards and Sustaining Success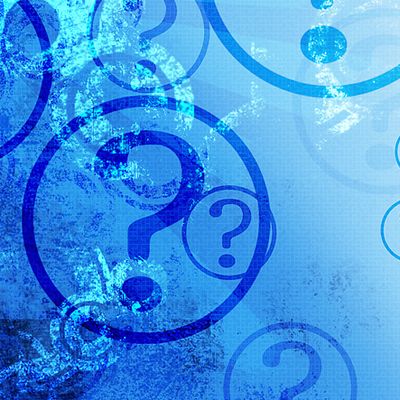 SPECIAL BONUS – LIVE COACHING CALL
As a special bonus *that is only available to my Modern Mystics community* I'll be hosting a LIVE coaching call on Saturday, September 11th @ 9am PST (via Zoom) to answer any of your questions and support you in your Intuitive Field work.
This call will be recorded for those who can't join us live.
You'll receive an email with the join in details as the date approaches.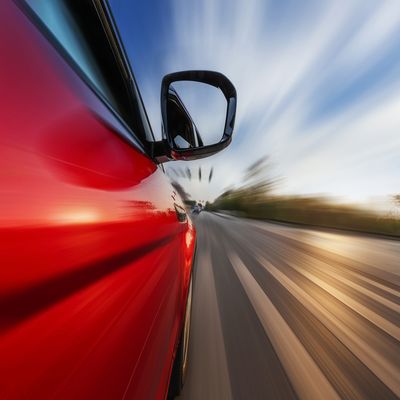 BONUS MODULE – GENERATING SPEED: Acceleration and Amplifying Intuitive Power
As you strengthen your Intuition it's important to refine your relationship with Power. Power for a Mystic means, 'the ability to engage with, shape and direct Source energy using our consciousness. Each time you 'step up' in Power, you've got to do a bit of fine tuning, tweaking and adjusting, so you are extra stable and clear when things start to accelerate.
Think of it like the difference between learning to drive your Dad's old car and then upgrading to a Super race car … YOU as the driver must be prepared to handle that amplification, so the ride can be exhilarating, safe and fun.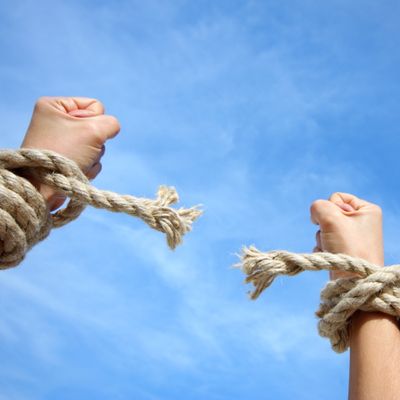 BONUS MODULE – BREAKTHROUGH: Shattering Psychic Set Points
Set Points are deeply ingrained psychic and subconscious patterns that maintain the structure of our lives. They establish the limits of success, wealth, health, happiness and spiritual power – some can be beneficial, most are not. When we begin to use our Intuitive power, these set points need to be removed so we can amplify our levels of energy, awareness and creative focus.
This bonus module dives into a rich and profound Mystical ritual called 'Breaking the Psychic Set Point', working in all three levels, Divine/ Astral and Physical – giving your greater access to your Intuitive power.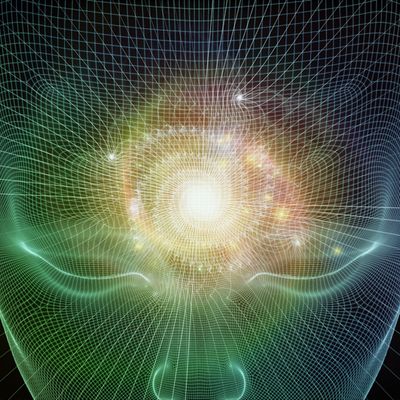 WORKBOOKS AND INTUITION EXERCISES
Doing meaningful WRITTEN work and practical FIELD WORK helps develop your Intuitive muscles and helps you embody and express your Intuition technology. You'll be provided with fun exercises that will help you refine and develop your Intuitive skills and start to make them real in the world.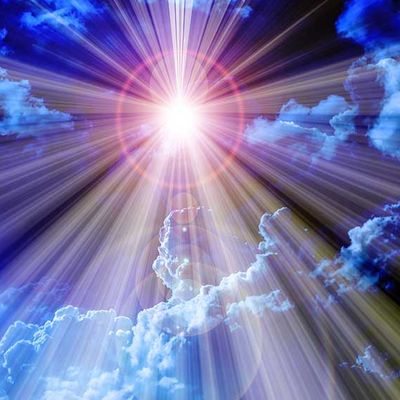 GUIDED MEDITATIONS/ VISUALIZATIONS/ EXERCISES
You will be provided with a series of Guided Meditations designed to support your specific Entrepreneurial goals and direction that will amplify and accelerate your process. These meditations will help you begin to rewire your Intuitive perception system to be more open to receive and perceive the information and guidance you need to hit your targets.
All materials in this course are in digital format (MP3, PDF and Streaming Video) so they are easy to access whenever you wish.
SCHEDULE and DETAILS
The First Intelligence E Masterclass begins Wednesday, August 25th.
Instant and complete access to ALL lessons via computer at your convenience
12 powerful Teaching Modules
BONUS LIVE COACHING CALL – Saturday, September 11 @ 9am PST
Guided Meditations, Exercises & Workbooks specifically created for Entrepreneurs
Additional Bonuses
Study at your own pace
All modules can be downloaded to your computer
LIFETIME Access
UNLOCK YOUR ENTREPRENEURIAL GENIUS  REGISTER TODAY
Register now for the First Intelligence for Entrepreneurs Masterclass.
If you have any questions or have any difficulty registering, please email us at contact@simonewright.com