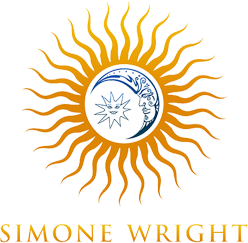 Modern Mystics Membership
Welcome to Your Evolution
Welcome to the new Era of Spiritual Evolution.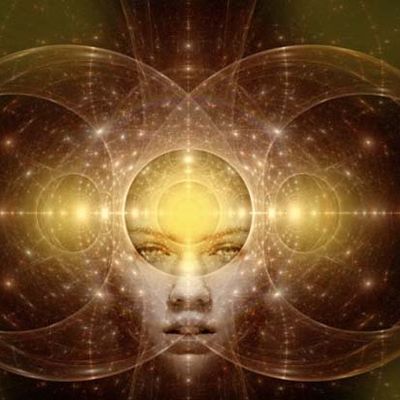 Welcome to the most powerful Evolutionary moment in our history and a new era of Spiritual growth, creativity and expression.
The Corona moment has altered life as we know it. Yet as every Mystic understands, it is the greatest challenges that hold the opportunities for the greatest evolution. Especially as it relates to claiming our authentic Spiritual identity and putting it to work in powerful and meaningful ways.
As Spiritual Adventurers walking a Mystical path, this IS the moment we have been preparing for. As the structures of the 3-D world come apart on a global and personal level, we can no longer depend on the logical and rational ideals of what is known. We feel it into our core, that it is only by tapping into the realm of the Spiritual and Esoteric unknown, and the Wisdom that lies there … that we will find our way through this potent moment.
For a Mystic, one trained in the realm of Consciousness and direct engagement with Source energy, THIS is a time of limitless potential and opportunity. It is a moment that can shape a Quantum leap in Evolution. If we KNOW how to use it.
A Mystic is one who deliberately and intentionally walks the path between worlds and who navigates between Spirit and Matter, the Seen and the Unseen, and the Known and the Unknown, with Grace, Power and Balance. (and a sense of Lightness and Humor about it all as well)
It will be the Mystics who RISE and LEAD in the Emerging world. But in order for us to do so with as much potency as possible, we have to invite and exercise the Evolutionary impulse that is making itself known … and give it room and permission to grow.
The emerging Mystics will be invited to shape new ideas in business, health and well being, leadership, education, environment, justice, commerce, community, wealth and prosperity and every other area of life that was once only the domain of the 'un-initiated'.
If you feel that you'd like to take a position in these emerging potentials … then I invite you to join me. It is time.
The Season of Personal Magick
JUNE – JULY – AUGUST
As we begin to emerge from the cocoon of Corona, we are invited to step into a new and deeper level of Personal Magick. Over the next 3 months *and beyond* we will enrich our metaphysical identity, refine our energetic communication with the Creative field and begin to design our own unique and personal rituals for shaping reality and amplifying spiritual power.
The lessons included in Personal Magick are designed to help you refine and empower the fundamentals of Metaphysics and then by adding your personal flair and creativity, turn them into your own sacred and Magickal Art. These lessons are only available in Membership. I invite you to join us and take your metaphysical and magickal skills to the next level.
JUNE - Activating the High Priest/ess
Understanding our position and identity within the Magickal equation is essential to having it work in our favor. This month we focus on  claiming and energizing the identity of The High Priest/ess and begin to develop the levels of mind and energy that are key to generating intentional magickal results. This is where the foundation of Personal Magick is built.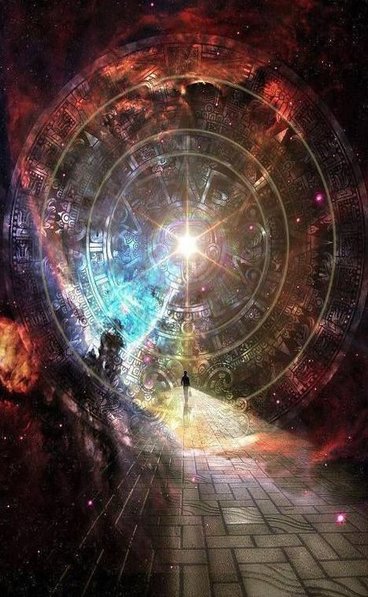 JULY - Speaking the Language of the Universe
There is an electro-magnetic language that all creation is rooted in and learning to speak it fluently is the key to creating Magickal outcomes. This month we'll deepen our Metaphysical communication by using the elemental structures of Spirit/Fire, Mind/Air, Feelings/Water and Body/Earth to move into phase with the creative Matrix of reality so it begins to more directly respond to our intentions.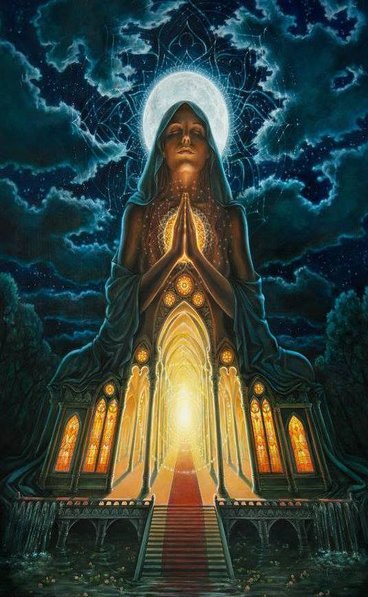 AUGUST - Creating Your Personal Magick
True magick is a deeply personal and intimate process. Once the foundation is established, we are invited to bring our unique impulses and creativity to the relationship. This month we will shape personal prayer, ceremony and meditations that are designed to assist YOUR individual goals for the future and empower the ideals that have value to YOUR spiritual journey.
I'm so glad you've found your way to this page and I hope what I'm sharing with you resonates. As a life long Spiritual Adventurer, I have made it my mission to travel deep into the Mystical understandings of authentic Spiritual Power and Transformation to discover what's real and what works and to share those insights with people just like you.
With over 25 years of Mystical experience and inquiry, I can say, without a doubt that I am a teacher who has walked the path and field tested everything I share.  I teach only the principles, that I know, without a doubt – work. Because I have used them in my own life, and I have taught people from ALL walks of life, how to succesfully use them in their lives as well.
There is no fluff here and nothing trendy or cliche'. Only time tested, ancient wisdom that is meant to help you shape Power and Wisdom on your Evolutionary path.
So if you are ready to take advantage of this potent moment in time and step into greater levels of Spiritual Power, Intuitive Clarity, Courage, Vision and Focus and start using them in ways meant to expand your life on all levels: I invite you to become a Member of Modern Mystics today, and … Welcome to your Evolution.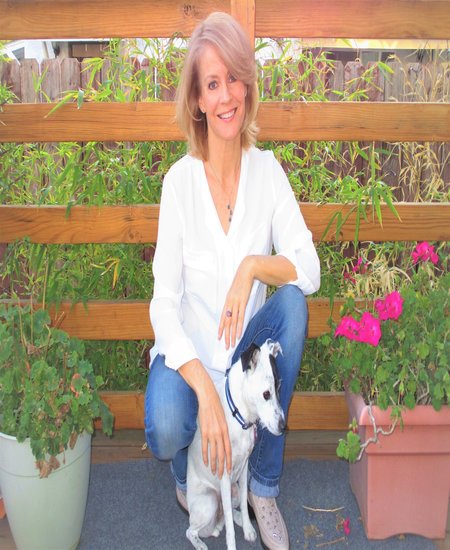 What happens on 'The Inside'!
As this evolutionary moment continues to unfold moment to moment, it is my intention to be sure you have all of the resources you'll need to navigate the leading edge with Peace and Power.
Every month we will dive deep into the current Evolutionary moment and shape Metaphysical and Mystical understandings of how to apply the power and wisdom of our Soul to move ahead with greater Clarity, Courage and Confidence. We'll learn new Spiritual and Alchemical tools, practice psychic and Intuitive games and exercises, and clarify important Mystical teachings designed to support health, wealth, creativity, service and well being in this new era.
Energize and Refine your Spiritual Practice
Deepen Intuition and Inner Guidance
Gain greater access to Soul and Source
Balance and Amplify Emotional Intelligence
Accelerate Creativity for Innovation
Shape Clear Vision and Start Building It
Shape true Magickal tools that work
Develop the Courage to Step out in bigger ways
Gracefully Let Go of what no longer Serves
Expand Psychic Wisdom
Embody Divine Energy and Express it
Connect with Tribe … and MORE.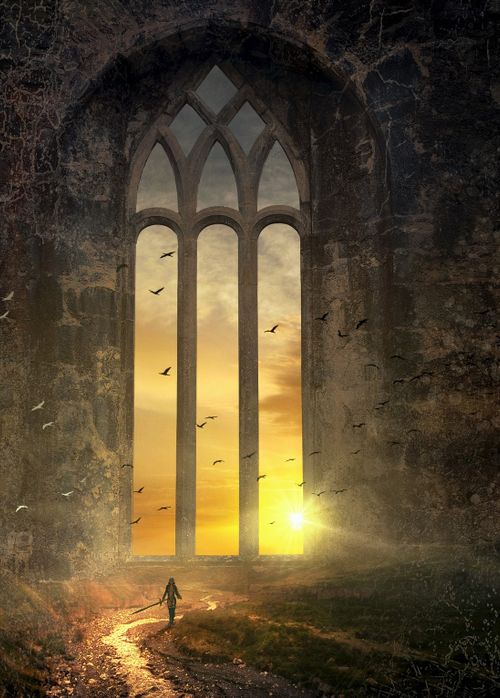 An addition, you have access to the Complete Modern Mystics Library where you'll find lessons on:
How to Engage with Source Energy

Developing Spiritual Wealth

Using Intuition as your First Intelligence

Working with Spirit Guides, Archetypes and Allies

Myth busting the Limits of the New Age

Cultivating all of your Spiritual Resources

How to Create Sacred Space

First Aid for Spiritual Emergence(y)

How to Transform Limits into Doorways – using Alchemy

Developing Spiritual Power

How to Deepen Courage, Clarity and Consciousness

How to work with Solar, Lunar & Seasonal Cycles

How to work with Divine Shadow

How to activate all of your Elemental Powers

The A, B, C's of Modern Mysticism

 and much, much more.
When you become a Member of Modern Mystics you gain access to a vast Spiritual toolbox full of a wide assortment of powerful yet practical tools designed to help you develop Clarity, Strength and Momentum. You'll refine the skills you already have and discover many more that you may have never used before. And they're all served up in a 'fluff free zone' with YOUR Growth, Evolution and Mastery in mind.
A Monthly Focus & Tools
Each month we will focus on a particular Mystical, Esoteric or Metaphysical concept that serves your Evolutionary and Spiritual growth. You'll get tools and exercises that help advance that knowledge so you can use it in powerful yet practical ways.
2 monthly teaching modules
Each month I prepare a recorded teaching module and do a live teaching call to provide you with powerful understanding and step by step guidance to move you ahead in your Evolutionary Mystical practice. No fluff – just stuff that works.
live coaching call
Once a month you get a live coaching call with me, (as a part of your live teaching module) where you can connect with me, ask your questions and get personal direction on whatever you are working on in your day to day life or Spiritual Adventure.
Weekly Wisdom
Once a week I'll send you a bit of Mystical wisdom via email designed to keep you focused, energized and continuously building metaphyscial muscle.
Connect with tribe
Connect with like-minded Spiritual Adventurers in our live Video calls. Share your story, compare notes and get support and encouragement from your Mystical family.
Guest Teachers
Every other month you'll have the opportunity to learn from a special guest teacher. The powerhouse guests will bring their expertise into the group to add new perspectives and insight that will empower your process.
extra bonuses
Throughout the year I share special Mini Masterclasses that are focused on a particular Mystical lesson meant to support your practice. You'll also get special guided meditations meant to amplify and accelerate your growth and other seasonal extras.
Access the complete library
Access the complete Modern Mystics Library with hundreds of hours of audio lessons, exercises, worksheets, guided meditations, mini-masterclasses, videos and much more.
First Dibs & Discounts
As a Modern Mystics Member you get First Dibs access to my retreats, classes and special events. You also receive first opportunity discounts on new programs, special offers and other goodies. 
Some love from our members!
I have been walking a Spiritual path for a very long time.  And I admit, I thought I knew all there was to know. But when I discovered Simone and joined Membership, I realized there was a whole new level of understanding and power waiting for me. It feels like I have taken all of my Spiritual tools and finally plugged them in.
I became a Member of Modern Mystics at the very beginning – and I'm still in awe of what Simone has created for us. The lessons continue to  enrich my path into Power. But what's most amazing about being a Member, is, just when you think Simone has blown your mind wide open, she comes into the classroom the next month and does it again and again.
I was feeling so  frustrated in trying to find an authentic Spiritual teacher who really walked their talk and wasn't just a trendy New Age guru. When I became a Member I was blown away by how clear Simone is in her teaching AND how she uses it in her own life as an example of what is possible for me. She lights the path , so I can walk it with confidence.
I admit, that when I began in Membership, I thought I'd join for a month or two and move on, because I thought I had heard it all. That was over a year ago, and I am still soaking up Simone's wisdom like a thirsty sponge. I am clearer, more balanced and inspired than ever and I'm applying our work in ways that I could have never imagined.
Join us today.
claim your evolution now
Monthly
Monthly Teaching Module

Monthly Coaching Call w/Q&A

Guided Meditations and Quantum Work

Community

First Dibs & Discounts

Access to complete Library
12 Month Membership
TWO MONTHS FREE

Monthly Teaching Module

Monthly Coaching Call w/Q&A

Guided Meditations and Quantum Work

Community

First Dibs & Discounts

Access to complete Library
6 Month Membership
ONE MONTH FREE

Monthly Teaching Module

Monthly Coaching Call w/Q&A

Guided Meditations and Quantum Work

Community

First Dibs & Discounts

Access to complete Library
CANCELLATION POLICY
You can cancel your Membership at any time. If you wish to cancel your MONTHLY membership, please email us at contact@simonewright.com at least 48 hours prior to your next scheduled billing. We will cancel any future monthly payments.  If you have registered for 6 or 12 month Memberships and you choose to leave us prior to that time frame, you will be billed for the months you were a member.