ELEMENTAL WEALTH
The Mystical Process of Creating Prosperity from the Inside - Out
 On Demand Online Masterclass
Join Now – Study at your own Pace
You have everything you need, right now, to completely transform your relationship with money. 
What would it feel like for you to have a powerful, passionate, intimate relationship with Wealth? One that is rooted in Trust, Clarity, Stability, Freedom and Flow?
How would life be for you if you knew down in your bones that your relationship with your Money was one you could depend on every single day? Where you knew your Money could see you and hear you and was supporting you in not only meeting your most basic needs without fail, but also helping you achieve your most meaningful and inspired goals for the future?
An even more interesting question is … How would it feel to you if you knew that your Money could trust and depend on YOU to care for it,  honor it and give it room to grow?
It sounds pretty good, doesn't it? To have that degree of Trust and Intimacy in a partnership. But unfortunately, this isn't the kind of relationship most people have with their Money. (or with many people for that matter) So no matter how much positive thinking, vibrating high, or hard work they do, the reality of their Money never changes.  And they pay a big price for it.
'Money isn't something you have or don't have .. it's an energy with which you have a relationship or you don't. The QUALITY of that relationship and who you are within it, will shape the QUANTITY of your money and how it partners with you.' ~ Simone
The price you pay when you have a weak or non-existent relationship with your Wealth, comes out of your Spiritual, Mental, Emotional and Physical bank account, and directly influences your ability to catalyze change.
When your relationship with Money is rooted in fear, you're catapulted into survival mode so you don't have access to the energetic resources that are required to generate financial growth or abundance. You obsess, you avoid, you spin.
Confusion clouds your mental processes, so you can't think straight to find a solution even if there is one. (there ALWAYS is one) You shut down, you numb out, you ignore.
Powerlessness and unworthiness create feelings of victimization and weakness. You blame, you rebel, you plead.
Burnout and fatigue make it almost impossible to access any of your inner resources, your creativity and intuition is shut down and so the cycle of money frustration continues. You give up, you grow cynical, you stop dreaming.
Can you imagine the RELIEF you would feel, if all of that tension were gone? There IS a way to create that relief.
Elemental Wealth is the Potential of Wholeness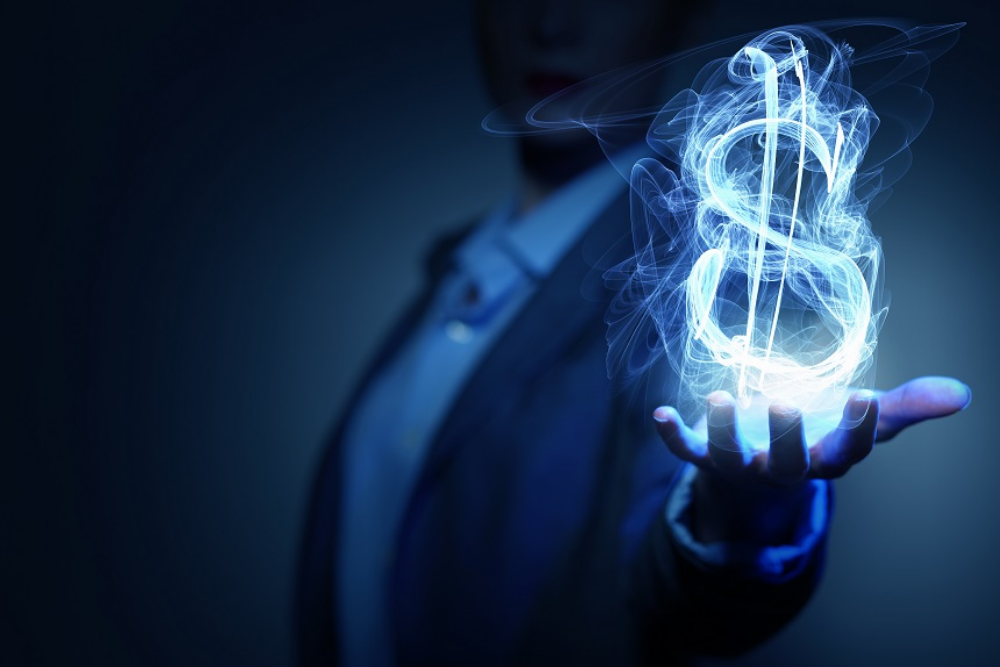 The Power of Elemental Wealth is rooted in the Integration of the 5 Elements of Creation:
Fire (Spirit), Air (Mind), Water (Emotions), Earth (Body) and Aether/The Void (Source Energy)
The activation of these Elements in relation to our Wealth, goes right to work on those limitations that cost us energy.
Using Fire: Elemental Wealth transforms Fear into Courage, Passion and Devotion, enabling you to step out of the familiar limitations and into the unknown potential of the future and do it completely.
Using Air: It shifts Confusion into Clarity, Vision and Mental Artistry, so you can make wise and precise choices about what you want and what you need to do to create it.
Using Water: It transmutes Powerlessness into Purpose, Direction and Power, so you can discover the inner resources that are the source of your true Richness and Wisdom.
Using Earth: It shifts Burnout into Balance, Enthusiasm and Connection so you can walk the path to Wealth with focused and sustained internal energy.
Can you imagine the difference it would make, if these energies were a consistent and amplified aspect of YOUR relationship with your Wealth?
When all of these elements are working together to support you in your goal of creating Wealth – they shape an INTEGRITY. A Wholeness through which your abundance can flow through you as a wide open EXPRESSION of Spiritual energy. Which shapes a direct route back to Source Energy – The Void.
When this happens our relationship with Money … becomes a SACRED one.
'When you can meet your MONEY from the state of your AUTHENTIC BEING, your money will reflect that WHOLENESS back to you as an EXPANDED EXPRESSION of prosperity.' ~ Simone
My Journey of Elemental Wealth
My journey to Elemental Wealth was not always an easy one. My 'Wealth Wings' were clipped very early and my relationship with Money was a challenging one for as long as I could remember.
The Emotional message I received from a very young age was that Money was scarce and was not to be trusted. The Mental message was, that I would never be good with money, that to want it, made me selfish and to have it made me think I was better than everyone else. The Physical message I got was, that I had to work 24/7, to want ease made me lazy and that it was better to give than it was to receive. And the Spiritual message was that I was unworthy of having good things in my life and that to be trapped in lack was what would keep me safe and secure in my family.
Suffice it to say, these Spiritual, Mental, Emotional and Physical agreements made it impossible to establish a relationship with Wealth that was in any way, rewarding or life affirming. I struggled … ALOT!
I had a deep knowing of my inherent ability to create wealth, and had a deep desire for connection to my Abundant Nature … but no matter how hard I tried, I felt powerless to change my financial reality.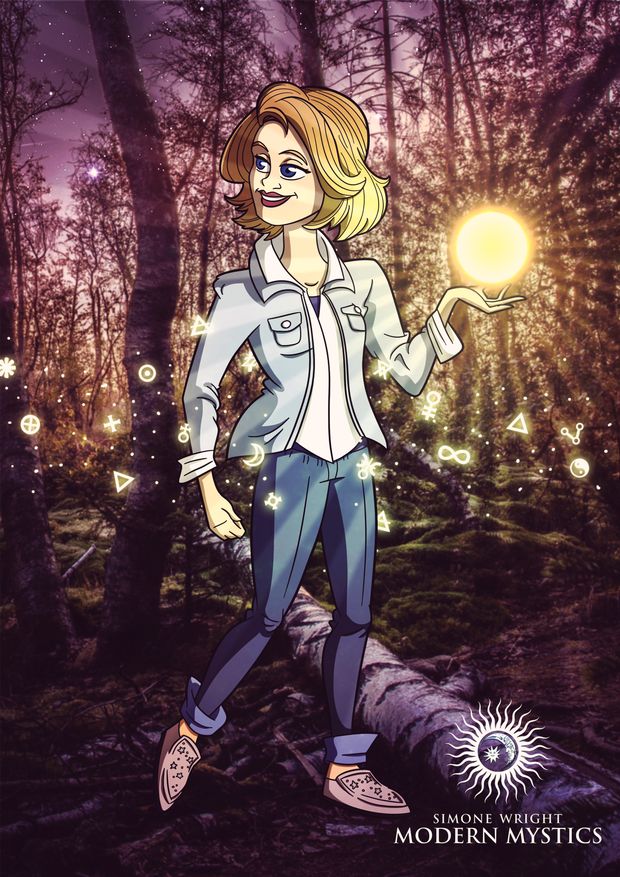 One day, deep in despair about the Wealth pain I was experiencing, yet again … I asked a question from the deepest part of my Soul … "Why is this money thing so hard for me. No matter what I do, it's just never enough! Help me!'
The answer I received was instantaneous, clear and precise and it was completely different than the messages I got from my childhood. It was …
'You have forgotten who you are. You already have EVERYTHING you need.'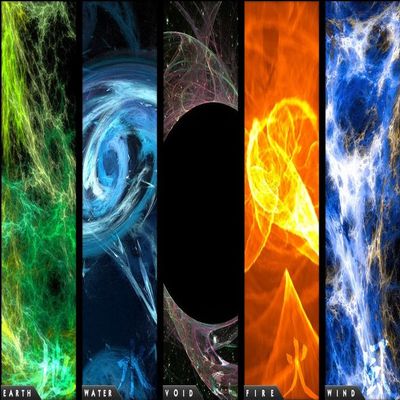 In the years that followed, I committed myself every day, to discover the meaning and truth carried in that message.
It didn't happen over night, but with a clear passion sometimes rooted in pain and frustration, eventually I began to understand the meaning carried in the declaration, 'You have forgotten who you are. You already have EVERYTHING you need.' 
When I began to remember that I am (and we ALL are) an unlimited energetic being, a literal spark of the creative Source, who has access to every creative element necessary to shape physical reality, my relationship with Money and wealth began to change.
I discovered the Mystical, Metaphysical and Alchemical understandings carried in the power of the 5 Elements and how they could be shaped and directed to alter my life and financial possibilities. AND how I had access to all of those elements, every second of the day, if I knew how to meet them.
The 5 Elements that began to alter my relationship with Wealth were, Fire (Spirit), Air (Mind), Water (Emotion), Earth (Body) and Aether (The Void/ Source Energy).
The process became learning how to ENGAGE with the elements, then inviting them to EXPAND within my consciousness, so they could become a natural EXPRESSION of my being. Not as something that I ATTRACTED, but something that simply yet powerfully began to EMERGE out of me.
Over the last 15 years I have dedicated myself to learning how to partner with and shape these powerful elements to create a new reality. It has been my most passionate and rewarding work. And it has completely transformed my relationship with Wealth, Creativity, Success and Well – Being.
And it can do the same for you.
THE ELEMENTS HAVE HELPED ME:
 * Completely alter my relationship with Wealth from one filled with fear, to one that is rooted in trust, expansion, flow and fun
*Reach life long personal, professional and financial goals in magical, surprising ways, that surpassed my imagination
* Become an award winning, globally collected artist who is the highest selling artist of my kind in the world.
*   Write 3 books and become an internationally respected teacher, coach and speaker.
*   Create First Intelligence: the only Intuition development program designed for law enforcement that has now gone on to help thousands of people around the world develop their own Intuitive power.
*   Produce and Curate an International art show in partnership with NASA/ The Hubble Telescope Science Team, scheduled for Los Angeles, 2020.
And when you follow the principles that I teach in the Elemental Wealth, YOU can use it too, to shape your possibilities of greater abundance, creativity and well being
ELEMENTAL WEALTH SHOWS YOU HOW TO:
Partner with the power of the infinite field of Source energy to energize your Wealth
Start shaping your Wealth from the level of Soul, instead of struggling from Self
Ask for what you want, price your work well and feel good about it
Move out of financial Surviving into financial Thriving
Let go of / transform your history of lack and convert it into an authentic identity rooted in the potential of limitlessness
Transform your relationship with your Money into a partnership of trust and mutual benefit
Take actions that are in alignment with your Wealth goals
Develop greater levels of Passion, Courage and Love with Wealth
Generate greater Clarity and Precision around Money
Dissolve patterns of overwhelm and burnout to access enthusiasm and flow
Break ancestral patterns of fear, pain and guilt around money and wealth
Recognize your true, clear and powerful Intuitive voice with Money and develop the courage to follow it
Let go of drama, unmet needs and anxiety around Money
Understand the HOW and WHY your financial struggles have served you, so you can more easily dissolve them
Start projecting  WHOLENESS into your relationship with Wealth, so it can reflect that Wholeness back to you
Develop the Confidence, Clarity and Courage to make greater levels of Wealth and Prosperity welcome
Love and Celebrate Yourself and your Money in whatever way it shows up
Break the patterns of 'pay off' you get from struggling in lack
Create the tangible relief that comes from interacting with Wealth in a new way
… and much more.
'When Spirit, Mind, Heart and Body are aligned, the impossible, becomes probable.' ~ Simone
Here's what you and I will work on together in ELEMENTAL WEALTH
Each of the teaching modules is a pre-recorded Webinar with loads of beautiful slides, images and exercises designed to help you deepen your understanding and enrich your relationship with the Elements of Wealth.
Each webinar lesson is supported by a recorded Q&A/ Coaching call, where students asked questions to help further refine and deepen the understandings established in each lesson.
You have lifetime access to every module and lesson and can take your time, dive deep and re-visit each lesson at your convenience.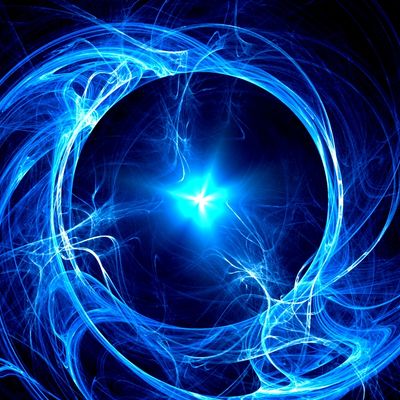 ELEMENT 1:  THE VOID: The SOURCE OF ALL WEALTH

In this introductory lesson, we discover the Mystical principles and practices that provide us with direct access to the Void (Source energy) that is the source of all of our Spiritual and Material Wealth. In this module you will learn the Elemental power of ENGAGEMENT.
We break apart the myths that limit our creative power, we discover the 'character traits' of authentic Wealth and learn a powerful guided meditation which links us directly to the field of information and energy that provides us with the foundation of our expanded Wealth.
ELEMENT 2:  FIRE – The SPIRIT OF WEALTH
Here is where you begin to break apart the limits of Fear so you can step into the Courage and Passion to say Yes to your Wealth. Through a powerful alchemical process, you'll MEET the archetype of your money, so you can begin to shape a relationship with it. You'll begin to uncover the unconscious fears that currently exist around your Money so you can begin to transform them.
You'll begin to EXPAND and empower your Vision for Wealth, rooted in the willingness to creating a new financial reality  with confidence and certainty. You'll deepen your connection to your Money and begin to root it into your reality through the Element of Fire.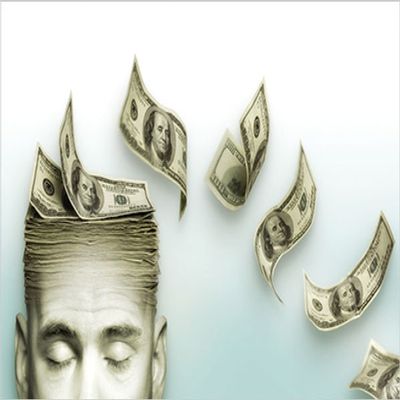 ELEMENT 3:  AIR – The MIND OF WEALTH
In this weeks module you'll begin to shape deeper Clarity , Understanding and Wisdom. Using the power of the Conscious mind, Choice and Intention you'll begin to shape the energy of change and transformation rooted in a Clear and focused mind.
With Air / Mind activated your Vision for Wealth becomes more EXPANDED and empowered and you begin to dissolve Confusion and Mental overwhelm and replace them with Understanding , Consciousness and Commitment to your goals.  You'll also begin to energize your Vision of Wealth and learn to 'see' the patterns of wealth that have meaning to you and those that don't.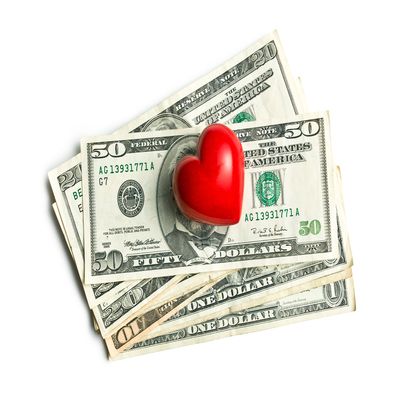 ELEMENT 4:  WATER : The EMOTIONS OF WEALTH
In this weeks module you begin to shape Authentic Power through the energy of Feeling or Emotion. Not the vibrating high, other dimension kind of emotion, but rather emotion that is rooted deep in this reality, carried in this moment and in this dimension. You'll become intimate with your unique Feelings of Wealth and how they specifically communicate with you and learn to generate them in a grounded and practical way.
Authentic Wealth is rooted in the feelings of Peace and Power, Safety and Freedom, these are some of the energies you will become familiar with as you continue to deepen and EXPAND your personal code of Wealth and Prosperity.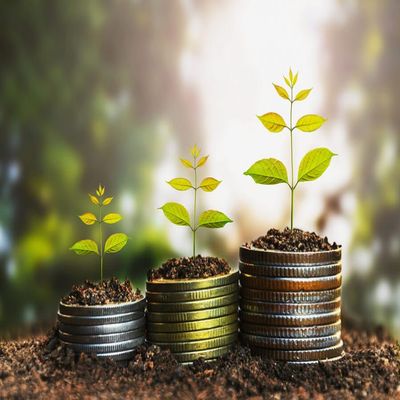 ELEMENT 5:  EARTH: The BODY OF WEALTH
This week you begin to EMBODY your energetic work through the physical world. Due to its dense nature, the body is often slower at responding to changes in the mind. In this module you'll begin to take action through the body, from your future Wealthy identity – thus giving you the capacity to further EXPAND your energy so you can collapse time and space and create your goals more quickly.
You'll also begin to shape inspired action plans in the physical world that empower, invigorate and create space for your Elemental Wealth to emerge, in effect, using the Body and the physical world, to 'Earthify' your visions for the future.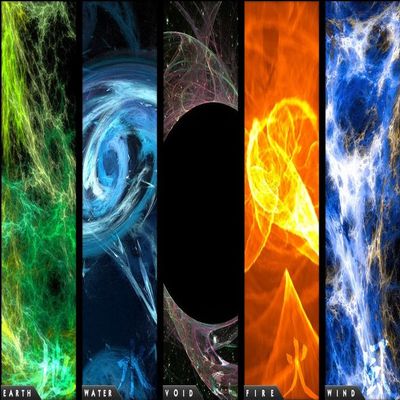 ELEMENT 6:  INTEGRATION – The EXPRESSION OF WEALTH
In this final module you'll bring all of the Elements together as an Integrated whole. Through this level of wholeness, you'll deepen your Intuitive Wealthy mind,  shape a new Wealth identity and refine your physical action plan for reaching your Wealth goals.
EXPRESSION is a natural result of your Integration, where new ideas, innovations, synchronicities and seeming miracles begin to appear in response to the Elemental work you have done. It is at this stage, Wealth is who we have become, and the physical world responds to who we are BEING. Doing is secondary. Having (the creation of our goals) is a bonus.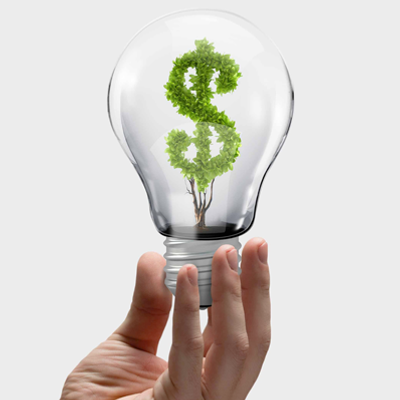 EMBODYING WEALTH – The ALCHEMY OF MONEY
Generating a degree of Wealth Mastery is important to every personal Vision. In this module taken from my Visioneering masterclass, we will cover:
* The TRUE Source of Financial Abundance. * Amplifying Self Worth and Net Worth. * How to ask for what you want, price your work well and feel good about it. * The Understanding of energetic exchange and flow that money represents … and more.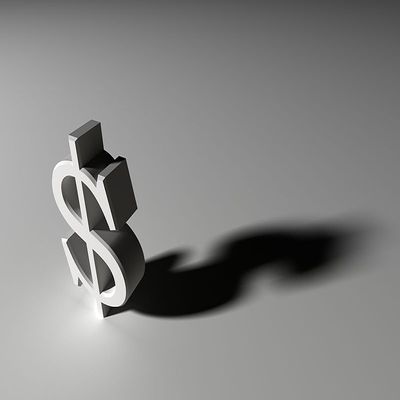 THE SHADOW OF MONEY- Breaking your Wealth Curses
 Shadow work is essential to any metaphysical process which amplifies levels of Spiritual energy. This very powerful module helps you meet and begin to transform the unconscious shadows that are preventing you from altering your Wealth reality.
These shadow parts of yourself were created in the past to keep you safe while you were young, but now that you are grown they are no longer necessary.
This lovely module helps you meet these shadows and begin to integrate them through wisdom, understanding and unconditional love, so the energy they contain can be released to serve your Visions for Wealth, instead of diminishing them. Again, serving our goal of Wholeness.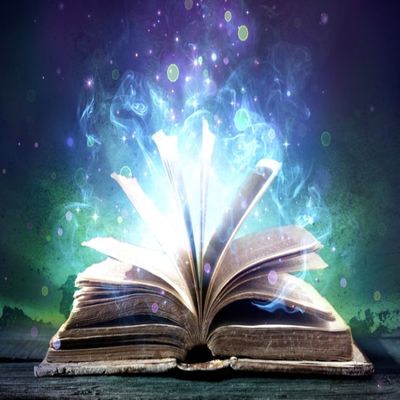 AUTHENTIC AUTHENTICITY – The Portal to TRUE WEALTH 
Authenticity gives us the ability to honor what is most true for us and allows us to accept those things that are most beneficial to us and reject those things that are not. Unfortunately most of us have been trained to be inauthentic, not knowing how to say no to things we don't want, or yes, to the things we do want.
This is a special challenge to those who view themselves as Spiritual or Conscious, contributing to our financial woes. When we step into true Authenticity to claim our needs and desires for greater Wealth, Abundance and Prosperity, despite what others may think , we set in motion the process of Expansion and open the Portal to authentic wealth to move through us, AS us.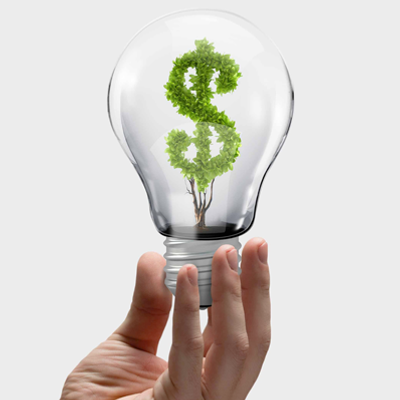 6 RECORDED COACHING – Q & A CALLS
To provide you with additional support, refinement and guidance, each module is supported by a weekly audio of a previous Coaching and Q&A call.
Each coaching call has additional teaching segment to expand on our weekly lesson.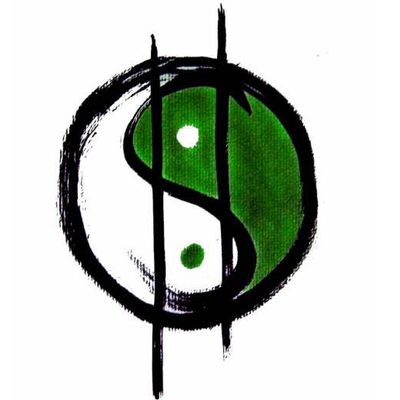 GUIDED MEDITATIONS &  ALCHEMICAL EXERCISES 
You will be provided with a series of Guided Meditations and Visualization Audios that will support you in generating the Spiritual energy that will amplify and accelerate your process.
All materials in this course are in digital format (MP3, PDF and Streaming Video) so they are easy to access whenever you wish.
Elemental Wealth has completely changed my relationship with my Money. I was so unware of how much resistance I was carrying around Wealth and since starting the EW work, I have eliminated my debt and started my own business. I can honestly say, these days, I LOVE the relationship I have with my Money.
As an entrepreneur I was endlessly burned out, working hard to break even. Elemental Wealth gave me the power and clarity to value myself and my work without guilt or fear, refine my pricing and I have almost tripled my income in the last year.
I was completely unaware of how much fear, guilt and shame I was carrying within me around money. Since doing the Elemental Wealth work with Simone I have shed so many layers of resistance around Wealth – and for the first time in my life, I am actually enjoying my Money, and am having a blast creating more income, more flow and more fun.
Elemental Wealth has blown my mind. I have struggled with money my entire life, but now that I understand my relationship with money is like a relationship with a person, I have changed everything in regards to my finances. For the first time in my life, I can proudly say, I have a fabulous partnership with my money, and it is paying off with more dollars in my accounts and greater peace in my heart. Thanks so much Simone!
DETAILS
Access all lessons via computer at your convenience
7 powerful Teaching Webinars
7 Coaching / Q&A Calls
Guided Meditations and Exercises
Study at your own pace
All modules can be downloaded to your computer
Additional Bonuses
Lifetime Access
You can ALSO take advantage of the September Soul Sale Package price and receive:
Elemental Wealth / Personal Magick / Becoming Quantum Masterclass at a fraction of the price …
If you're ready to say YES to your new relationship with Wealth
Elemental Wealth
September Soul Sale (Regular Price $997) - Ends September 5
Super Soul Power Pack
Elemental Wealth, Personal Magick, Becoming Quantum ($1997 Value) *exp Sept 5