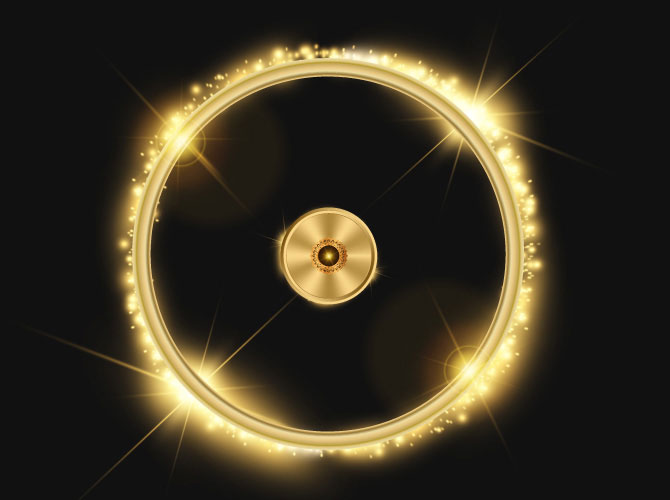 The ALL Pass is your GOLDEN TICKET to your ultimate TRANSFORMATION, EXPANSION & EVOLUTION
You'll have instant and TOTAL access to ALL of the Life Changing, Soul Growing, Mind Freeing courses and content in my Modern Mystics library. Plus LIVE calls and bonus content. And you'll get it ALL for almost nothing.
If you're ready to go ALL in and REMEMBER WHO YOU ARE … AND develop the tools to navigate these massively shifting times … this is the place to do it.
 "While ALL is IN THE ALL, it is equally true that THE ALL is in ALL.
To him who truly understands this truth, has come great knowledge."
~ The Kybalion
There is something undefinable that happens when you step in to your Evolution in a BIG way.
When you commit to giving it your ALL, the Universe responds by giving Its ALL.
This return on your energetic investment transforms everything from the Inside  – Out. Your peace of mind, your sense of TRUE Self and a deepening awareness of your relationship with the Divine, as who you really are, is just the beginning. Greater creativity, more abundance, deeper ease, bigger love and more, are guaranteed to follow.
That's what's happening here …
And it ALL happens, for less than $1 per day.**
Dissolve Inner & Outer Chatter
Recognize your Divine Position
Tap into Spiritual Resources
Ease Stress & Seriousness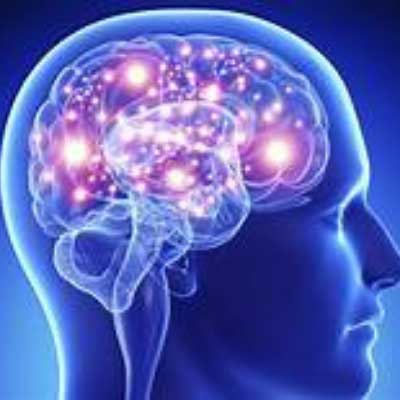 FIRST INTELLIGENCE - INTUITION
Deepen and Refine your Intuitive Intelligence. In this globally respected and groundbreaking approach to Intuition, Simone blends the Science and Spirit of accessing your Highest Wisdom to shape Clarity, Creativity and Confidence – in a Fluff Free zone.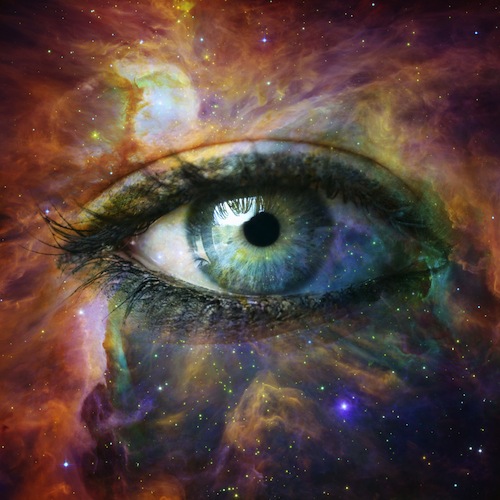 VISIONEERING
Discover an advanced way of getting your dreams and ideas for the future, out of your head and into the world. Using the 10 I's of Visionary Power, Simone walks you through a potent way of partnering with Soul to  Engineer your Visions and make them real in the world.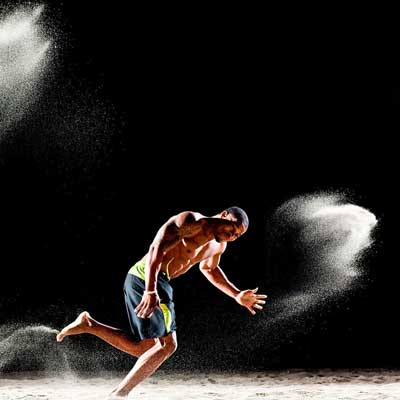 META-PHYSICAL FITNESS
Spiritual Power and 3D embodiment is more important now than ever. In this revolutionary program, Simone helps you deepen and strengthen your Metaphysical skill, like an athlete trains for Gold. The ultimate reward to return home to who you really are.
FOUNDATIONAL MASTERCLASSES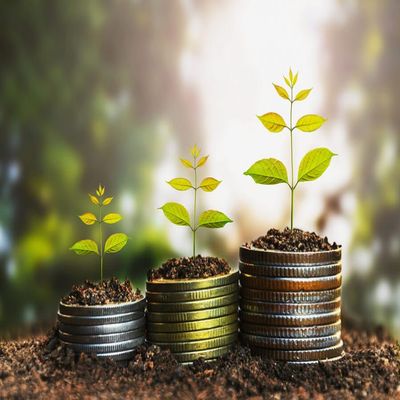 ELEMENTAL WEALTH
Your relationship with Money is one of the most important partnerships you'll ever have. In this program you'll discover NEW mental, emotional, physical and spiritual approaches that will help you reduce fear and anxiety and transform your awareness of Money and Wealth to a completely expanded level.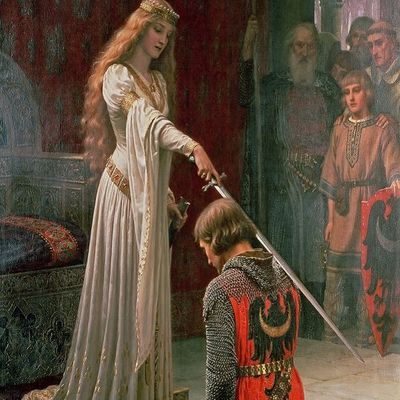 INITIATION
The path of every Spiritual adventurer will challenge and refine you at every level. In this deep dive into the Initiation process you'll discover tools and insights that will fill your journey with greater Peace and Power, so you can access more of your Spiritual resources to assist you along the path.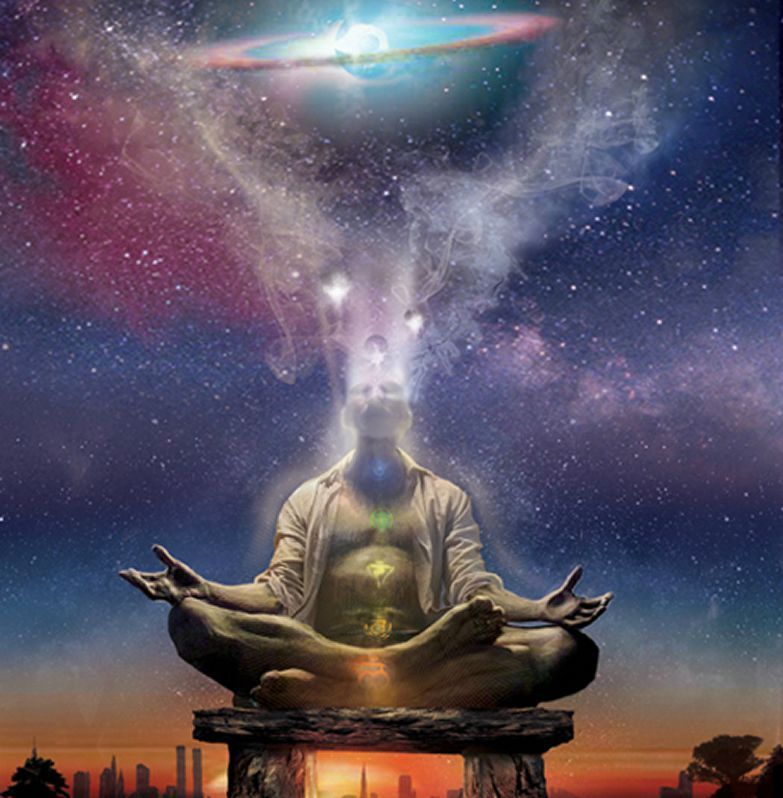 BECOMING QUANTUM
This powerful class guides you to realize your authentic creative power to shape your life in ways that have meaning to you. By learning to tap into the Ultimate Creative mind within you in a way that is Elegant and Easy, you MERGE with your future in a way that makes it real … NOW.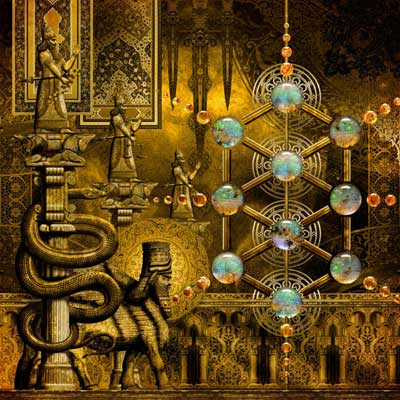 PERSONAL MAGICK
Discover advanced Metaphysical ideas designed to help you step into the power of deliberate creation from a greater foundation of clarity and power. Begin to master your relationship with Matter and Spirit so you can more elegantly master your reality.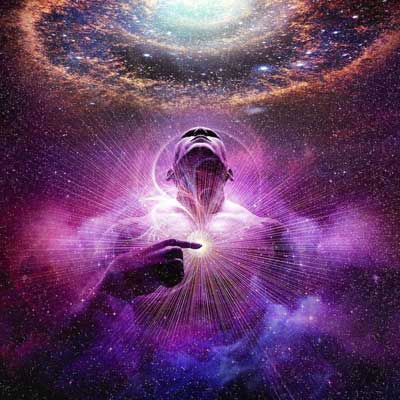 PARTNERING WITH HIGHER SELF
This class will help you make the elegant, yet powerful shift into connection and engagement that helps become profoundly aware that you are KNOWN and you ARE Loved … and you have access to all of the resources you'll ever need to shape the life and reality you desire.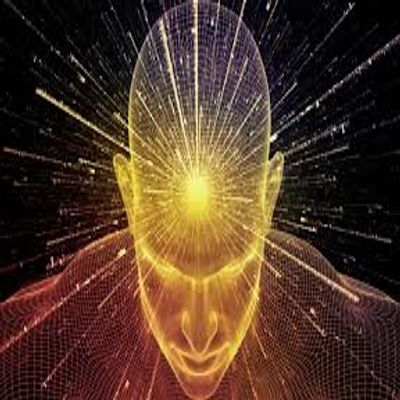 INTUITION FOR ENTREPRENEURS
Unlock your business genius and gain access to the Wisdom that the greatest entrepreneurs have used to change the world. Develop an Elegant and Efficient path to your business expansion and carve your own path to creating a business that you really love.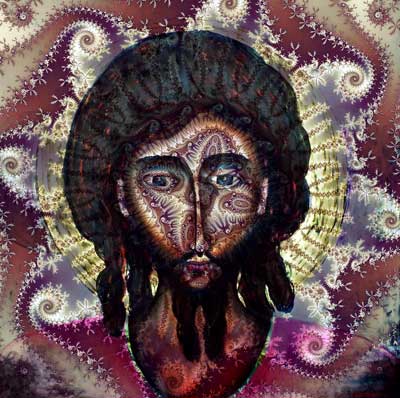 THE METAPHYSICS OF EASTER
The story of Easter is the story of YOUR ultimate RETURN to Divine consciousness. This powerful program guides you through the process of Easter as your OWN letting go of the limits of the 3D so you can RISE again into the true POWER of your Highest Self.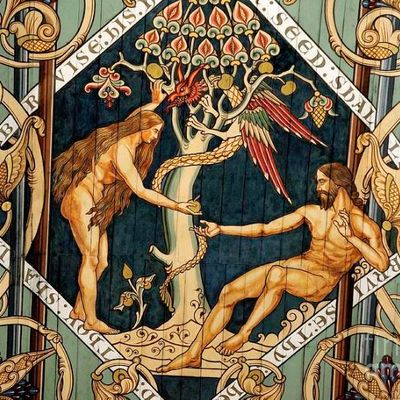 RETURNING TO EDEN
Discover the Spiritual code carried in the most well known relationship in history and use it to transform your life. Learn the secret hidden in plain sight that holds the clue to your Spiritual evolution. Reverse engineer the Mystical message carried in this timeless story and return to your Spiritual origins.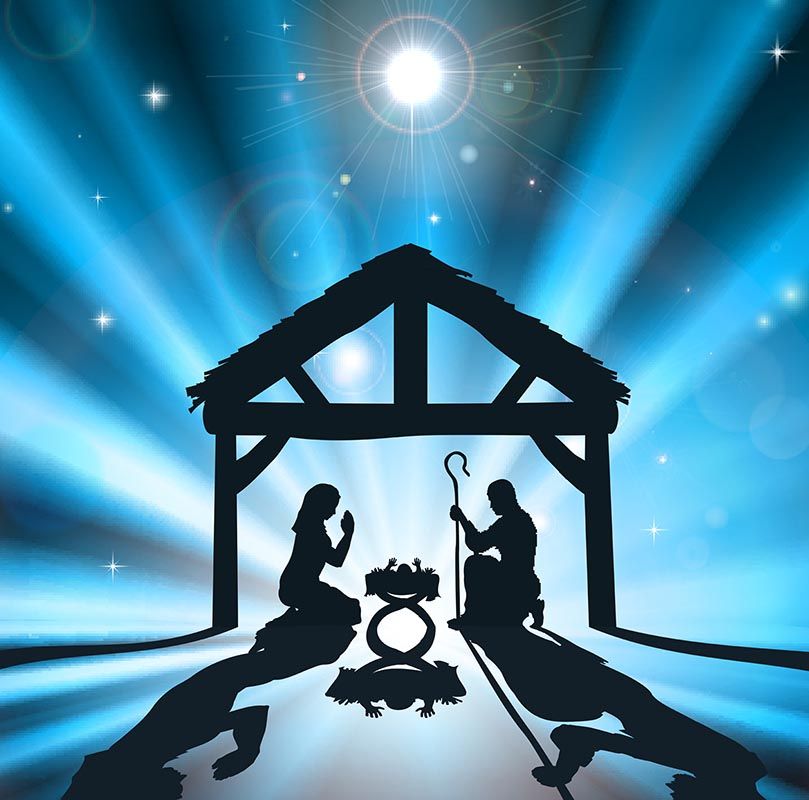 THE METAPHYSICS OF CHRISTMAS
The story of Christmas reveals the ETERNAL moment of NOW that gives birth again and again to our Ultimate Power. In this program you'll meet the Metaphysical levels of mind within you that hold the keys to the RE-BIRTH of your Highest Self. The Christ within.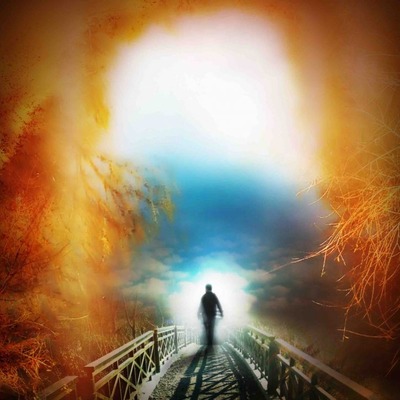 PATH OF THE LIGHTWALKER
Awaken from your forgetful state of unconsciousness into a fuller remembrance of your authentic Spiritual identity. In this class we break apart our  forgetfulness so we can emerge as whole beings of consciousness to claim the creative Power that waits for us there.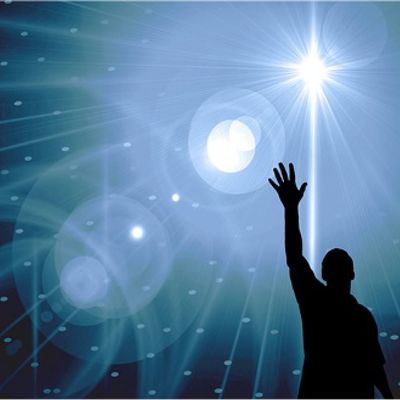 STAR WISDOM
We are all Star Beings and have a direct lineage to realms of Higher intelligence carried within our Universe. In this class you'll learn practices that help you transcend the limits of 3D identity and open the portal to meet your Celestial heritage.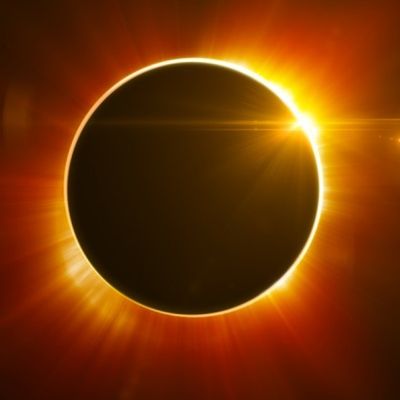 THE CORONA GATEWAY
The era of Corona is a powerful gateway for a Metaphysician. In this class you'll learn to access the TRUE Source of Solar power to help you navigate this evolutionary moment with grace and clarity. With this power activated you'll be able to navigate the intensity of these times with greater Ease and Flow.
When you join me in The ALL PASS, you receive over $10,000 in training, with more than 250 hours of HIGH LEVEL Metaphysical content ALL in one place. Video streaming, audio and digital content at your fingertips.
You get ALL of it on YOUR schedule, in YOUR time line, in whatever way works best for YOU!!
LIVE COACHING
The ALL PASS gives you EXCLUSIVE access to my Weekly Live 'COME AS YOU ARE' Video Coaching calls. This is a profoundly safe and fun environment where you can connect with me to ask questions on whatever you're working on. Here you'll get FLUFF FREE, practical Metaphysical guidance on Life stuff. Masterclass stuff. Soul stuff. Good stuff! These 60 minute calls will be recorded and available in the Video archives.
EVOLVING TOOLS
Our toolbox will be constantly expanding to support your Evolutionary and Spiritual growth. You'll get exercises and perspectives that help advance your knowledge so you can use it in powerful yet practical ways.
UNLIMITED ACCESS
You have immediate and all inclusive access to EVERY online class in the library, for as long as you're a member. This is well over 250 hours of HIGH LEVEL Metaphysical, Esoteric and Spiritual training. All FLUFF FREE of course.
CONNECT WITH TRIBE
Connect with like-minded Spiritual Adventurers in our live Video calls and at Live events. Share your story, compare notes and get support and encouragement from your evolutionary family.
SEASONAL BONUSES
Throughout the year I share special Mini Masterclasses and other seasonal extras that are focused on a particular Mystical lesson meant to support your practice. 
FIRST DIBS & DISCOUNTS
As a holder of 'The All Pass' you get first dibs access to my retreats, classes and special events. You also receive first opportunity discounts on new programs, special offers and other goodies.
Simone is a one of a kind mentor. Her spiritual vision and mystical perspective is SO clear and it has helped me take my 25 years of 'wandering' and put it into such laser focus, that it takes my breath away. She has helped me rediscover the JOY and POWER in my spiritual life. I am so, so grateful.
Simone has an uncanny ability to go straight into the energetic heart of the matter. Whether I am working on a practical issue or a spiritual one, her clarity helps me see in an instant what I have spent years looking around in the dark for. Don't let her down to earthness fool you. She's the real deal.
Simone is truly a mystic master coach and guide to accompany you on the journey to know and live life as your own magnificent and powerful Self. The added bonus is that this journey with her comes wrapped up in her wonderfully earthy, quirky, compassionate, and often humorous presence! If you are ready to accelerate along your path, take the leap! 
Simone is an inspirational teacher with an authentic, no-nonsense, way of presenting esoteric wisdom. Her sharing of effective tools and accessible insights has deepened my own inner understanding. There's been a tangible shift in my life and the knowledge I have gained will support my growth through this moment and beyond.
Simone's generous mode of coaching makes clear that we all have the ability to learn, discover and become everything our highest self is capable of.
I have uncovered a knowing and a wisdom within myself that I never thought possible, and continue the journey of expansion and more. More. More. 
What's included in The All Pass?
ALL of the classes listed above, guided meditations, LIVE video coaching calls and other bonuses. Plus discounts to future LIVE events and other fun things.
How do I access my stuff?
Once you've registered, you'll have instant and complete access to ALL of the lessons. Use your log in details to practice on your own schedule on line. ALL of the lessons are in Streaming Video, mp3 and digital format.
What if I can't make it Live? Are the Coaching sessions recorded?
ALL of the LIVE coaching sessions will be recorded and available for replay in our Video Archive portal.
What is the Cancellation Policy?
If you purchase the monthly pass, you can cancel at any time. If you purchase the Annual All Pass (with the DAZZLE COUPON DISCOUNT)- you may cancel whenever you like, but your purchase at this discounted price is NON-REFUNDABLE.
Do I still have access to my other classes if I cancel my 'All Pass'?
Yes. If you have purchased any other classes, separate from The ALL Pass, you'll still have access to them if you should choose to cancel your ALL Pass.
Your Ultimate levels of Spiritual Power and TRUE Identity are ALL around and available to you in THIS very moment. If you know how to access them.
You don't have to wait until you've learned more or done more, or become more healed . Your perfection is here. NOW. And is ready to be revealed.
THAT'S why you are on this path. To answer that impulse, so you can step into the Wholeness and Amazingness of who you really are.
To embrace the ALL of you!
I'd love to help you do that.
I'm sharing my ALL, so you can access your ALL.
Are you in?
If you're ready to CLAIM YOUR ALL …
I invite you to join me today.
THE ALL PASS
ANNUAL - Save $158**
If you have any difficulty registering for The ALL Pass, please connect with  us at contact@simonewright.com