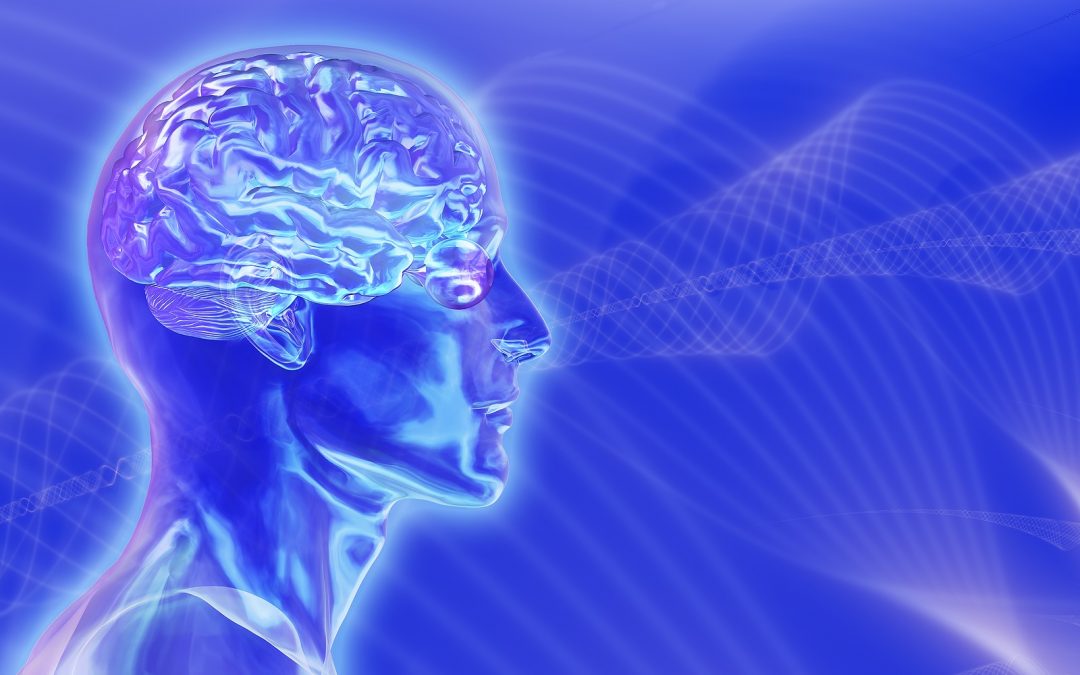 **This article originally appeared on www.womenentrepreneur.com in 2010
Richard Branson swears by it. Steve Jobs and Bill Gates both confess to depending on it. Oprah Winfrey credits the majority of her success to it. Countless other gifted, successful, leaders in entertainment, finance, medicine and enterprise have used this enigmatic, largely misunderstood and often ridiculed tool. This tool possesses the ability to change the world of business and improve a persons' health. It aids in reducing stress and increasing creativity, efficiency and profitability and is finally 'coming out of the closet' to be validated by science AND commerce to be a tangible, practical and applicable skill that everyone can use.
What is it this magical tool and where can you get it
The tool is INTUITION… and you've already got it, you just haven't been taught how to use it properly.
BEYOND 'THE GUT'
We have all heard about 'gut instinct' and as Entrepreneurs we have made decisions based on just having a 'knowing or feeling' about something that others didn't get or have. Sometimes those gut impulses have worked in our favor and sometimes they haven't, but we all recall moments in our lives when 'we just got a feeling' about something and we made a decision based on that impression.
But gut instinct isn't the same as Intuition… gut instinct is a survival skill. It is a remnant of our days as cavemen whose only concerns were finding a mate, putting another meal on the table and avoiding the Saber-toothed tiger at the door.
While sometimes life in the Entrepreneurial trenches may still feel that way and often times our gut is a good indicator of what we should or shouldn't do in a particular moment, it is not nearly sophisticated enough to guide us through the new and rapidly changing environment that is Entrepreneurship.
Intuition is the more evolved, refined and sophisticated cousin of gut instinct. Intuition is Champagne to gut instinct's Malt Liquor', it is Mozart to 'Mary had Little Lamb'. It goes far beyond the temperamental ideas of 'Feminine Intuition' or the supernatural ideas of a 'sixth sense' and can be fine tuned to operate specifically and at will as a beneficial tool of the mind and partner on the road to success.
YOUR PERSONAL GPS FOR SUCCESS
Imagine that your Intuition operates like a personal GPS system; if you know how to use it properly you can count on it to get you from point A to point B with relative ease and peace of mind. You can expect that it will steer you clear of road blocks, keep you free from traffic jams and direct you to the quickest and most direct route to your desired destination. All the while helping you maintain good fuel efficiency and giving you a pleasant view along the way.
These are the Six Steps to activating your Intuition.
Step #1 – Clearing the 'Stress Static'
The number ONE obstacle to being able to unleash the power of your Intuition is Stress! Stress is like static on a phone line, when you are worried about a deadline, concerned about finances or overwhelmed by too much to do, you cannot access the parts of your mind that are integral to creative problem solving or higher intelligence.
Working harder is NOT working smarter. Stress makes you LESS efficient, less effective and in the long run costs you a lot more than time and money. Getting stuck in your head and analyzing, asking others for advice or thinking, pondering or processing things will never bring up creative or innovative ideas or solutions.
Take a tip from Albert Einstein who claimed all of his groundbreaking solutions came to him while he was out walking in nature or outside of the laboratory and who said "You cannot solve a problem on the same level of thinking that created it." You have to go out of your mind; that is break the patterns of stressful thought that have been the source of the problem in the first place, relax the mind, clear the static and allow Intuition to speak instead.
Action Step: Take a break, get outdoors and breathe.
Step #2 – The Power of the 'Ask'
The power of a properly worded question is crucial when accessing your Intuition and just like the GPS in your car, in order to get where you want to go, you need to know precisely where you are starting. In simple language you need to know what questions to ask your Intuition in order for it to respond in a beneficial manner. Where most people trip up, especially in the beginning, is by looking for solutions or answers by using ineffective questions.
Giving your Intuition a strong starting point depends on a strong 'direction request.' Questions should be worded 'in the present moment', be positively oriented and results based. For example – 'How can I most effectively improve cash flow?" is a far more empowered question than, "How am I going to make payroll?"  "Is this new partnership beneficial to my business mission?" will give you a far more Intuitively potent result than, "Is this guy going to screw me over?"
Action Step: Get clear about what you DO want and the ultimate goal, NOT what you are afraid of or are trying to avoid.
Step #3 – Forget what you 'Know'
People who think they 'know everything there is to know' about their field of expertise, have a very difficult time accessing their Intuition. Intuition is housed in the non-linear and non-rational, right side of the brain and finds solutions that do not follow 'traditional or schooled avenues' of thinking. If you are convinced that there is only one way to solve your problem or create a certain outcome, then you limit the pathways through which your Intuition can communicate with you.
This is why 'Beginners Luck' is such a potent phenomenon, because those who know little or nothing about a situation are not limited by what they DO know, so their minds are open and accessible to any and all possibilities that may present themselves. Give yourself permission to forget everything you have ever been taught, or what you THINK you might know and be willing to be surprised by what information comes your way.
Action Step: Adopt a bit of Humility
Step #4 – Go to your Heart
Science has recently discovered that there is a level of intelligence carried in the heart that out powers the brain by 10 to 1. The heart being the first organ in the body to develop has more lines of information going from the heart TO the brain, than the other way around. This is why when we are stressed and our heart is racing due to fear, anxiety or any of the countless other pressures that being an Entrepreneur can present, access to problem solving Intuition is impossible, because our brain literally SHUTS DOWN.
Intuition thrives on the level of mind that I call 'Integrated Intelligence', that is bringing ALL levels of intelligence together to function as a cohesive whole. Balancing the powers of the head (left brain, analytical thought and right brain, creative thought) with the intelligence of the heart brings us to the powerful middle ground of agile creativity and opens the channels of higher mind and wisdom needed to solve problems and come up with new and innovative ideas.
Action Step: Practice Gratitude
Step #5 – Pay Attention
Intuition doesn't always speak the language we understand, often times it will speak to us in the language of the right brain – the language of symbols, images, art or music and it may use any or all of our five senses to guide, direct and influence us.
Once you have asked your Intuition for direction, pay attention to what begins to catch your attention throughout the course of your day, or even at night through the messages in your dreams.
You may hear a song on the radio or hear a line in a movie, or a statement from a friend that contains a tag line with the perfect solution to your problem. This is your Personal GPS in action, saying 'Turn here', 'Look here', 'Watch this'. It's up to you to notice it and take action.
Action Step: Become a great Observer – Watch more, speak less.
Step #6 – Have FUN
I believe the reason most of us became Entrepreneurs was so that we could design our own lives, so we could have a sense of creating our own destiny, so we could do some good and have some fun along the way. Sometimes though the pressures of being 'self made' make finding joy almost impossible.
Intuition thrives in an environment of ease, peace and grace. It speaks most clearly through a mind that is not overwhelmed or burdened with the pressure of having to get it right or needing to prove anything to anyone. Intuition gives direction through a system that is flexible, agile and open to anything. Intuition is the language spoken to athletes when they are in the zone, to musicians who are in the flow and entrepreneurs who are on the leading edge. It speaks to us through our Natural state – being Intuitive IS our Natural state.
Take a moment to rediscover the joy that being an Entrepreneur was meant to bring you, it might take you a bit of time, but if you can get back to that feeling and do your best to make it your 'starting point' for everything moving forward, you will find that your Intuition begins to speak as clearly and directly as any solid, tangible or real personal coach or advisor ever did. The difference here is your Intuition is concerned only about your needs, it is available whenever you need it and never charges for its services.
Action Step: Lighten up and remember to laugh (especially at yourself)
THE NEW MAP MAKERS
As many of the most successful people in history have proven, it is those who have trusted that small inner voice, to break free of the pack, and carve their own pathways that leave the greatest footprint for others to follow.
If we are going to survive and thrive in rapidly changing business climates, escalating economic shifting and rampant old world extinction, our navigation and direction tools have to evolve. It isn't enough to count on the 'experts' to guide us through these changing times, because no one has been on this journey yet, the maps have not been drawn.
Maneuvering through this new economy and new global business will require each of us as individuals to chart our own course and in the process bring direction and inspiration to the whole. The old ways of doing business can't help us do that… but our Higher Intelligence, our Inner Guidance, our Intuition can; and it does it with ease, grace and a sense of joy and purpose.
Intuition is a skill we all NATURALLY possess. Everyone can use it. It isn't a gift given to a chosen few. When developed and used appropriately, it can guide us to improve our careers, our relationships, our health and our world. There is no greater power and it is waiting quietly beneath the surface to serve us, whenever we need it…. All we need to do is ask.
To learn more ways to develop your Entrepreneurial Intuition, please visit www.simonewrightconsulting.com