Visioneering Group Mastery
Engineering your Future from the Inside - Out
GROUP NOW FULL.
Please email us using the form at the bottom if you'd like to be added to the Wait List.
Create the Energetic, Mental and Emotional Clarity you need to make your Visions real… once and for all.
"It had long since come to my attention that people of accomplishment rarely sat back and let things happen to them. They went out and happened to things." ~ Leonardo Da Vinci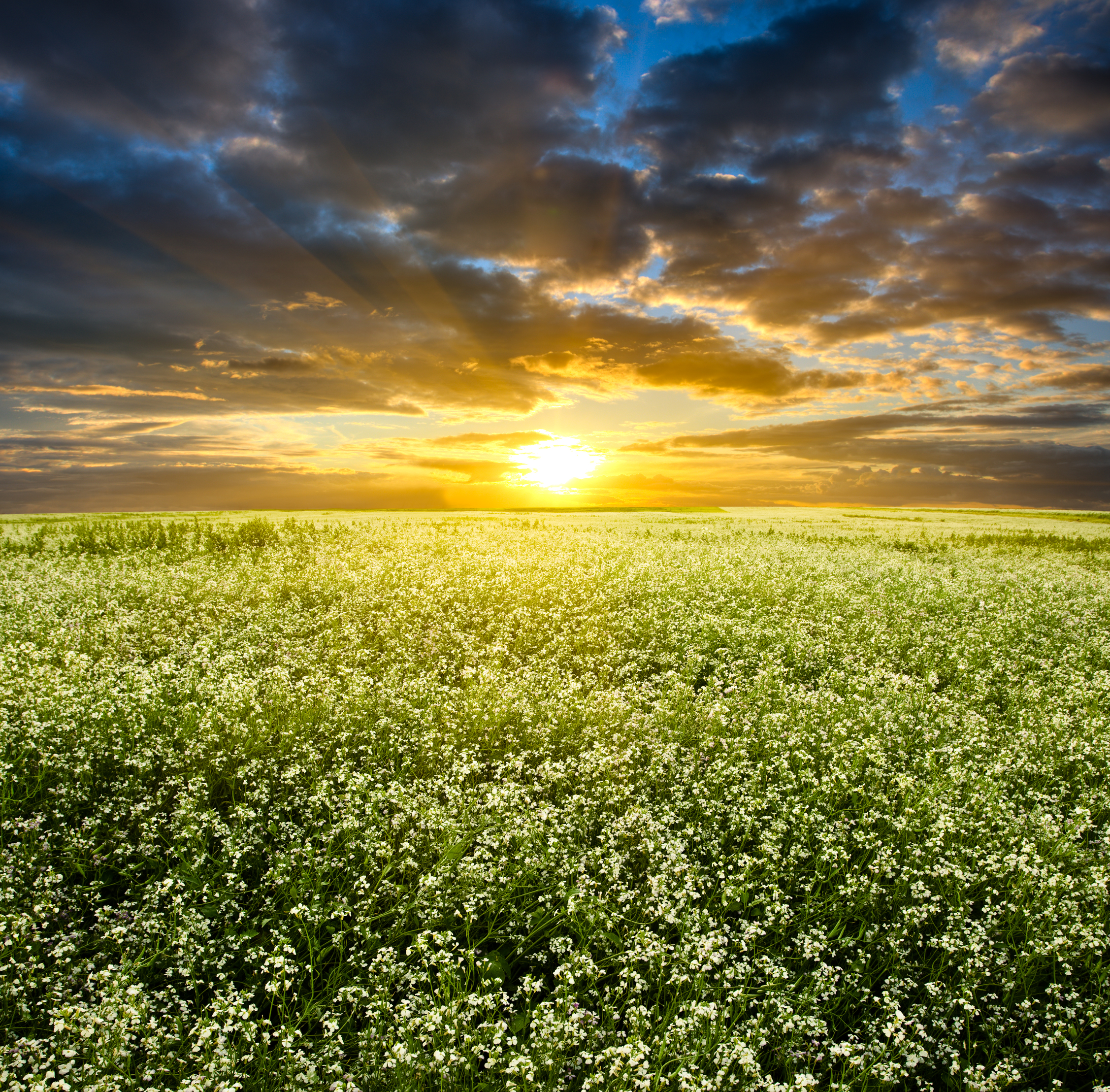 There is no better time, than now, to start really making your dreams for the future a reality. In a REAL. POWERFUL, "I'm not waiting around any more", kind of way. The current state of our world, in all of it's strangeness is actually the perfect nourishing ground for your dreams to grow.  But YOU have to tend to them in order for them to succeed.
But how do you do that? How do you navigate through the fear, confusion, overwhelm, burnout, inner and outer resistance, procrastination and frustration to actually show up for your Visions for the future in the ways that they need you to?
How do you apply your Spiritual values to the things you want to do in life and REALLY get them to work? Like I mean for REAL?
There are millions of well intentioned Spiritual people out there who want to do great things with their lives and for the world, but because they don't understand the mystical and esoteric concepts involved in authentic Reality building, they will continue to struggle and strive to make those dreams a reality.
That doesn't need to be you any more. When you join me in Visioneering Group Mastery, those limits will no longer be yours, and you'll develop the deep, rooted, grounded, authentic spiritual muscle you need to become the powerhouse creator you know you are meant to be.
building momentum & mystical muscle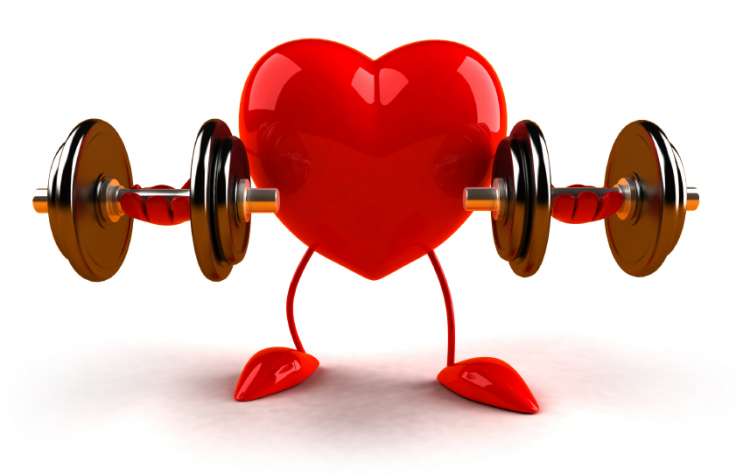 The Visioneering process teaches you how to engineer your unseen goals into your vivid future.
It helps you get clear out road blocks and develop momentum.
It helps you dissolve confusion and create clarity.
It helps you transform fear into courage and take meaningful action.
It helps you neutralize overwhelm and access your enthusiasm …
and so much more.
If that sounds good to you, then I invite you to join me for Visioneering Mastery 2022 and dive deeply into your goals, dreams and desires for this year and beyond.
a 'NEXT LEVEL' opportunity
I train Spiritual Powerhouses and coach emerging Masters. Using powerful yet practical Mystical and Metaphysical tools I help people from all walks of life become strong, stable, capable and courageous reality makers.
In the past, I have only ever done Mastery Coaching in a 'one on one partnership'; and because my schedule is so full AND I'm very particular about who I work with, I keep my client list very small.
But because I understand the value of personal support and many people have asked if Group Coaching was available – I've put this opportunity together for you.
Visioneering Mastery Group Coaching is a unique opportunity to gain creative momentum, generate profound Clarity and Wisdom, to work directly with me, with YOUR SPECIFIC Vision carried in the sacred container of our group …  and get it all at an amazing price. It ONLY HAPPENS ONCE A YEAR!
So, if you're ready to take the creative process of Visioneering your future to the next most powerful and expanded level, I invite you to join me.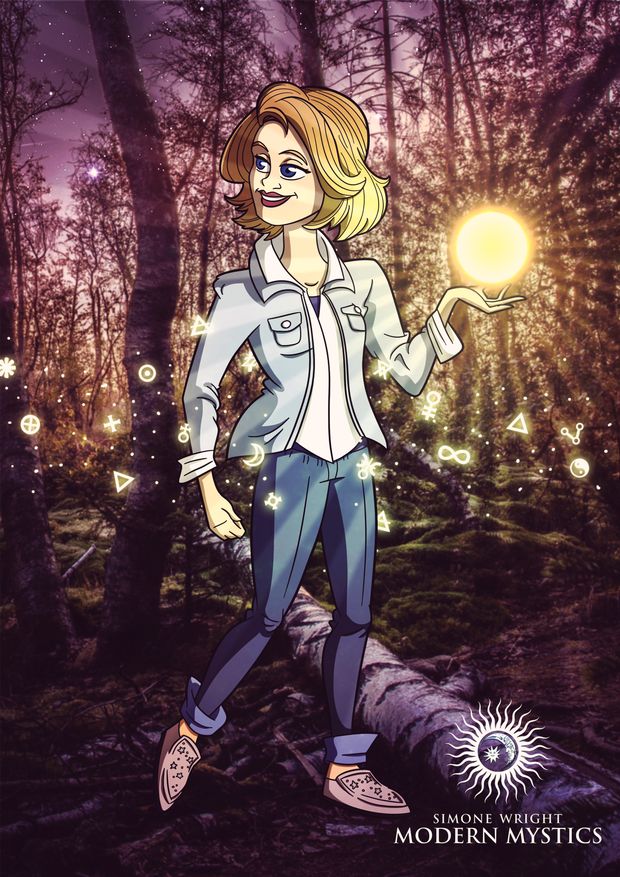 Previous Visioneering Student successes 
Michelle created a global summit, re-located and bought a new home
Gabrielle launched her Fine art career and won her first awards
Marcello started his own business and cleared over $100k in debt
Sharon finished her first book and has been a guest expert on several podcasts
Aimy completely rebranded her coaching program and landed a book deal
Bree & Jaina launched their mental wellness program on a national scale
Lola shifted from trying to stand out on the internet to securing a major business contract
Nick developed a new personal Vision and is taking his teaching global
Jenna reformed her money relationship and doubled her income 
Kate refined her Vision and is now helping shape environmental policy
Zola released her own training program and podcast 
What you can expect from Visioneering
Deepen your relationship with your Vision
Recognize what your Vision needs to succeed
Create the inner identity essential to your success
Learn Mystical tools that actually work
Transform your relationship with time, money, work and service
Dissolve the old habits and patterns that have kept you stuck
Overcome fear and resistance to develop momentum 
Develop deeper passion, clarity, wisdom and courage 
Develop tools to neutralize fear, procratsination and overwhelm
Empower your Intuition to know what's true and what isn't
Shape clear boundaries that support and embolden you
Expand in a stable way to give room for Spirit to generate growth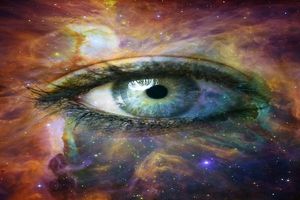 Phase I (Week 1-6)
Visioneering Online Masterclass
6 Powerful Webinars / 6 Live Coaching Calls
Module #1: Inspiration
Module #2: Intention
Module #3: Identity
Module #4: Intuition, Innovation, Imagination
Module #5: Investment
Module #6: Integration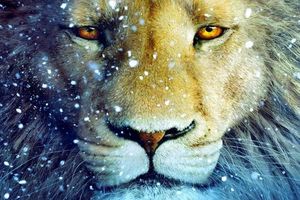 Phase II (Week 7 - 10)
Module #7: Implementation – Making Things Real
Module #8: Inevitability
Clearing Away Limits
Stepping into the Unknown. Generating Courage
Breaking Thresholds – Overcoming Resistance
Getting Things Done – Taking Meaningful Action
Truth Telling – Letting Go of What Doesn't Work
Going Big – Making Your Future Welcome … and more
MODULE #1 – INTRODUCTION: Discovering Your Inner Resources
This module reveals the Visioneering Foundation that all of your Quantum Creative work is built upon. Here you'll discover the tools that help you: *Build your Visionary Foundation * Understanding Purpose and Path *Revealing your Inner Resources … and more.
MODULE #2 – INSPIRATION: Recognizing your Destiny
Inspiration is the communication tool of the creative force of the Universe. Putting yourself in a position to receive inspiration and know how to respond to it is one of the most powerful tools of a Visionary. In this module you'll develop the tools be 'Inspiration prone' and stay there through the Creative process.
MODULE #3 – INTENTION: Saying YES to your Vision
Your ability to apply Conscious choice and direction plays an important role in your ability to succeed. In this module we dive deep into the ideas of, *Saying YES to your Vision * I can, I am, I will * Developing the 4 C's of Empowered Vision  … and more
MODULE #4 – IDENTITY: Becoming Your Future
Identity is one of the most important parts of the Visioneering process. In this module you'll shape the energetic container through which your Vision will flow. You'll discover the power in the equation of Being, Doing & Having and begin to craft the consciousness of your Vision already completed … and more.
MODULE #5 – INTUITION, IMAGINATION & INNOVATION : 
This module dives deep into the powers of Imagination, Innovation and Intuition; which is the language of your Vision.  Here you'll learn how to generate the powers of mind that provide you with *new expanded ideas * the ability to make quantum leaps in productivity * make new and empowered choices to move in new directions… and more
MODULE #6 – INVESTMENT: Creating and Directing Energy Wisely
When we begin to generate a momentum in our Visioneering process, it's important to be able recognize if and when were using our energy appropriately. In this model we develop a framework of accurate energy, through the practice of Elegance, Efficiency and Expansion.
MODULE #7– INTEGRATION: Putting all of Yourself Together
Blending all of the Visioneering pieces together in the process of Integration is like putting a cake recipe together and putting it in the oven. In this module you'll shape a powerful container of stillness that catalyzes everything you have shaped thus far and prepares you for the successes to come
MODULE #8 – IMPLEMENTATION: Taking Meaningful Action
Action is the catalyzing agent that makes all Visioneering success possible, literally giving you the power to collapse space and time. In this module you'll begin to strategize what actions are most aligned with your vision and also cultivate a focused flexibility to take spontaneous action when the need arises.
BONUS MODULE #9  – GETTING UNSTUCK: Working with the Divine Shadow
This module dives deep into the aspects that may be keeping you stuck, worried, or frustrated. By diving deep into Divine Shadow, you release and amplify a vast reservoir of hidden power and energy that allows you to move ahead with greater courage, clarity and passion, so you can discover your hidden best and stay open when limits appear.
BONUS MODULE #10  – SPIRITUAL WEALTH:  Accessing Inner and Outer Resources
Generating a degree of Wealth Mastery is important to every Vision. In this module you'll learn: * The TRUE Source of Financial Abundance. * Amplifying Self Worth and Net Worth. * How to ask for what you want, price your work well and feel good about it. * The Understanding of energetic exchange and flow that money represents … and more.
BONUS MODULE #11 –VISION ACCELERATOR: Generating Creative Speed 
This module helps you amplify and accelerate your Visioneering process by activating 'Service to the Vision.' When this is energized you become laser focused and able to precisely recognize what is essential, what isn't and also helps you shape the profound actions that are crucial to making your Vision a reality.
10 LIVE COACHING/ INTEGRATION AND Q&A CALLS
Each week we will have a powerful deep review of the work, with valuable additional insights, tips and tools. This is a wonderful opportunity for you to connect with me to get your specific questions answered and gain even greater refinement, integration and mastery of your Vision. **Live coaching calls will happen every SATURDAY (Times will vary)
GUIDED MEDITATIONS/ VISUALIZATIONS/ RECALIBRATIONS
You will be provided with a series of Guided Meditations and Visualization Audios that will support you in generating the Spiritual energy that will amplify and accelerate your process and well do ongoing ReCalibrations of your Subconsious to align you with your Visionary success
WORKBOOKS AND VISION-EERING EXERCISES
Doing meaningful and specific WRITTEN work helps literally GROUND the Spiritual Energy that we generate through our inner work. You will be provided with worksheets and exercises that will help you refine your Vision and start to make them real in the world.
When you join me in Visioneering Mastery , you'll :
Work directly with me on YOUR SPECIFIC Visions for the future to refine and deepen the process of developing Ease and Flow – even when you are taking big steps and working deliberately
Learn Mystical and Metaphysical tools to help you generate success and overcome obstacles
Refine and amplify your focus and identity to take charge of 'Who you are BEING'
Develop a deeper relationship with your Vision so you can communicate directly with it to know what it needs in order to thrive
Break the limiting patterns of 'old identity' and increase the integration of your 'new identity' essential to your success
Develop powerful Emotional Stability, Security, Balance and Courage
Navigate and transmute the signs of transformation so they don't shut you down
Deepen your relationship with the powerful energy of your Higher Mind (Superconscious/ Source) and benefit from it's Clarity and Wisdom
Develop precision in recognizing when you are limiting yourself and what to do about it
Enhance your problem solving and creativity
Learn how to recognize fields of energy, so you know what mystical tools to use at any given moment
How to use Light AND Shadow to propel you forward
Develop more skills of Visionary POWER – so you can direct them into more areas of your life.
My Vision was to start my own coaching business, but I'd been procrastinating for years. My sabotaging self talk was relentless. Simone invited me to see and think differently than I had ever had before. Before we were even half way through Mastery, I had already booked my first 3 clients and more than doubled the money I invested in the course. My days of sabotage are over.
To say Simone is one of the most down to earth, walk the talk, grounded, Spiritual Bad A**es on the planet is an understatement. And she instills that same power in me every time we work together. For anyone wanting to develop authentic, spiritual skill – Simone is the coach to help them do it.
Simone is one of those rare people who takes complex ideas, that so often confuse me and make them so clear , that it's as if I had the answer in front of me the entire time. Which of course, as she reminds me … I always do. She is my Mystical Mentor and I know my Mastery is emerging through our partnership.
To work with someone with Simone's perspective and desire to bring out the best in me – has been a true blessing in my life. I greet each day with Clarity and Courage and a deep knowing that my destiny is in MY hands. That confidence brings me such satisfaction  I can hardly put it into words.
I wish I had known about Simone's work years ago. She has helped me find so much clarity on my gifts and skills, and helped me become the person I have always known I could be. Her ability to see the ways I was limiting myself and provide me with the tools to move forward has been a real life changer.
I've always been good at coming up with great ideas and having big dreams. Where I always struggled was in the Implementation or the Grounding of those dreams. Not any more. With Simone's help and my Visioneering strategies, I am taking action like never before. And it has never been so much fun! I AM happening to the world!
THERE ARE 3 WAYS YOU CAN PLAY…
The set up for Visioneering is a bit different than you may be used to, so please read this section carefully.
THERE ARE 3 OPTIONS FOR YOUR VISIONEERING TRAINING
#1. Dip your toe in with a 90 minute Visioneering Clarity Session with me *Everyone starts here*
#2. Dive Deeper with Visioneering Group Mastery (Maximum 8 students)
#3. Super Deep Dive with Visioneering 1:1 Coaching
1:1 – 90 MINUTE CLARITY SESSION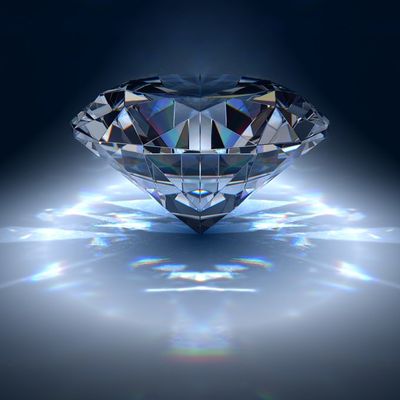 If you're keen to give Visioneering a try, this is where you begin. This 90 minute session helps you get clear about what you really want to create, start to shape an excellent foundation and remove some of the obstacles that are in your way.
If you like what we do together here and want to move deeper into the Visioneering Group or 1:1 Mastery you can apply your session purchase to your Registration. Essentially getting your Clarity Session for free. If the single session is enough for you, that's fine too. No obligation to continue forward.
Regular Price $750 – Visioneering Special $295
OFFER ENDS – January 24, 2022
VISIONEERING GROUP MASTERY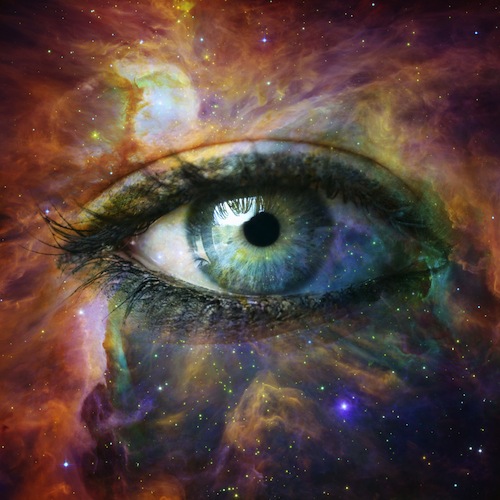 In this small group of Visioneering powerhouses (Max 8 students) you'll build on the work we started in your Clarity session and start to energize the building blocks of your Vision. We'll meet weekly for 10 weeks with a potent Mini Masterclass and Live coaching call each week.
You also receive lots of Bonus material, supporting Guided Meditations, Workbooks and ACTIONABLE Field work to help you amplify, energize and materialize your Visions into the 3D world. This Group only happens ONCE A YEAR.
Apply your Clarity Session purchase as a credit for your Group registration.
Early Bird: $1497 (ends Jan 24th) / Regular Price $1997 
1:1 VISIONEERING /  MASTERY COACHING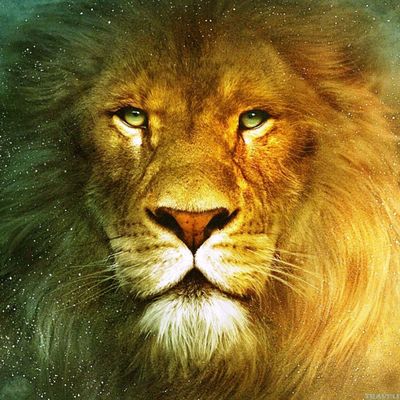 If you're ready for a super focused and deep dive into Visioneering and Mastery; 1:1 Coaching is the way to go. You and I meet once a week for 10 weeks and we work specifically and intensely on every aspect of your Vision and how you can create it.
You also have total access to the Visioneering Masterclass and all of the tools, bonuses, training and creation hacks that are included.
Apply your Clarity Session purchase a a credit for your 1:1 Mastery registration.
CLARITY SESSION FIRST: As this work is meant for students who are ready to dive deep in a big way, and the guidance and coaching I provide is super valuable, I don't offer FREE consultations. Your Clarity session gives you a chance to get a feel for the work AND get loads of 1:1 coaching value for a big discount. If you want to go deeper after our time together you'll be able to apply your Clarity session purchase to your Mastery registration fee.
GROUP SPACE IS LIMITED: I ONLY HAVE ROOM FOR 8 Mystical students so I can work with everyone in every session – so if you're keen on joining me, and want to be one of the 8, please sign up for your Clarity Session quickly. *The class will start when we have 6 registrants on the list.
AMPLIFY INTENTIONS FOR THE ERA AHEAD: The timing of Mastery Group Coaching couldn't be more perfect as we continue to navigate the Era of Covid-  with GROUNDED POWER behind our Visions instead of 'fluffy wishes'. 
INDIVIDUAL WORK: You'll get to work directly with me on your specific Visions and goals. During the course of our 10 weeks together,  you and I will connect  about your Visionary goals (your business, your Spiritual journey, your money, your creative content, health etc) and I'll provide you with specific support that is in alignment with what you are working on and what we need to navigate in order to help get you there.
ACCESS TO ME: As a member of Mastery Group you'll have email access to me throughout our time together, so if you need guidance or support in between coaching calls – I'll provide it.
ADDITIONAL TOOLS & LIFE HACKS: You'll also receive many additional support tools, including guided meditations, spiritual life hacks, tools to take advantage of celestial happenings during our time together and much more.
CONNECTION WITH YOUR SPIRITUAL TRIBE: Working with a group gives you an opportunity to develop accountability and responsibility to yourself and others – and is a great way to develop Mystical relationships and support. *I'll discuss more of that when the Group begins.
AND LOADS MORE ….
You're a perfect fit for Visioneering if…
You're ready to stop waiting and really start creating
You're tired of spinning your wheels and are ready for traction
You're so OVER playing small
You're ready to be seen in the world in a new way
You're just not going to wait for permission any more
You're done letting fear of the unknown stop you any more
You're tired of waiting for some day to do what you want to do
SCHEDULE
2022 Group Starts February 2, 2022 / 1:1 Dates Start Any time.
Complete Visioneering Masterclass
10 Teaching Webinars
10 LIVE Coaching Calls
You can join me from ANYWHERE IN THE WORLD
BONUS MODERN MYSTICS LESSONS exercises and lessons
All sessions are recorded and available for download
DETAILS
Access all Coaching Sessions via telephone or computer
Coaching specific to your needs and goals
E-mail access to me throughout our time together
Guided Meditations and Exercises
All modules can be downloaded to your computer
Additional Bonuses
The Metaphysical process of Creation is always happening. It's reflected in the expanding nature of the Cosmos and the expanding nature of our dreams for the future. When we know how to cultivate that eternal process, we can reap the fruits of its immense Creative Power. ~ Simone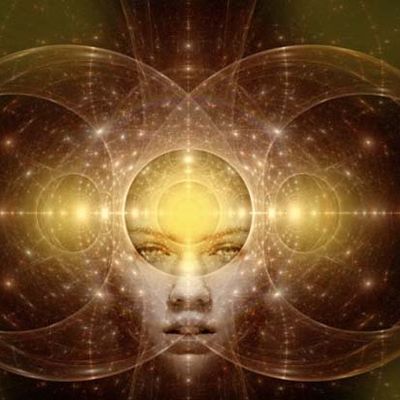 I'd love to be a partner in helping you ENGINEER your Visions into reality. If you have questions about how you can be a part of it all, or if you need clarification about how the 3 options to work with me are arranged, please contact me through the form below and I'll be glad to answer your questions.
Visioneering mastery contact