Psychic Power Elixer
PPEX/20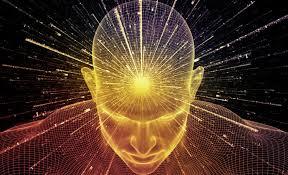 Use The Psychic Power - Spagyric Elixer as a custom blended herbal mixture designed to amplify your psychic power, inner vision and intuition.
DETAILS: 'MY INNER VISION IS CLEAR AND STRONG'
HERBAL BLEND INGREDIENTS:
BLUE LOTUS: TRUE VISION - Spiritual awakening and favor of the gods.
EYEBRIGHT: INNER VISION - Supports clairvoyance, clarity and personal truth.
MUGWORT: PSYCHIC POWER - Supports Spiritual strength and prophetic dreams.
CALENDULA: PROTECTION - Amplifies Vision, psychic power and protection.
EYEBRIGHT: CLARITY - Supports mental and psychic power, clears the mind and aids memory
STAR ANISE: PURIFICATION - Supports luck and psychic power.
BLADDERWRACK: INTUITION - Enhances dreams and protection.
HONEYSUCKLE: AMPLIFICATION - Adds luck, intensity and psychic power.
HOW TO USE:
Directions: Place in your chalice or take 3 drops 3 times daily under the tongue and more frequently if desired.
*All of these elixer blends are small batch, hand crafted and distilled by me, using a meticulous and detailed alchemical process. They are created around all natural, organic herbs that are seasonally, sustainably and consciously grown. Due to this level of care and craftsmanship, supplies are limited and may take a little while to be prepared. If there are any delays, I will let you know when you should expect your products to be delivered.
**all blends contain alcohol