First Intelligence ~ Using the Science and Spirit of Intuition (Signed Copy)
FI-NWL-14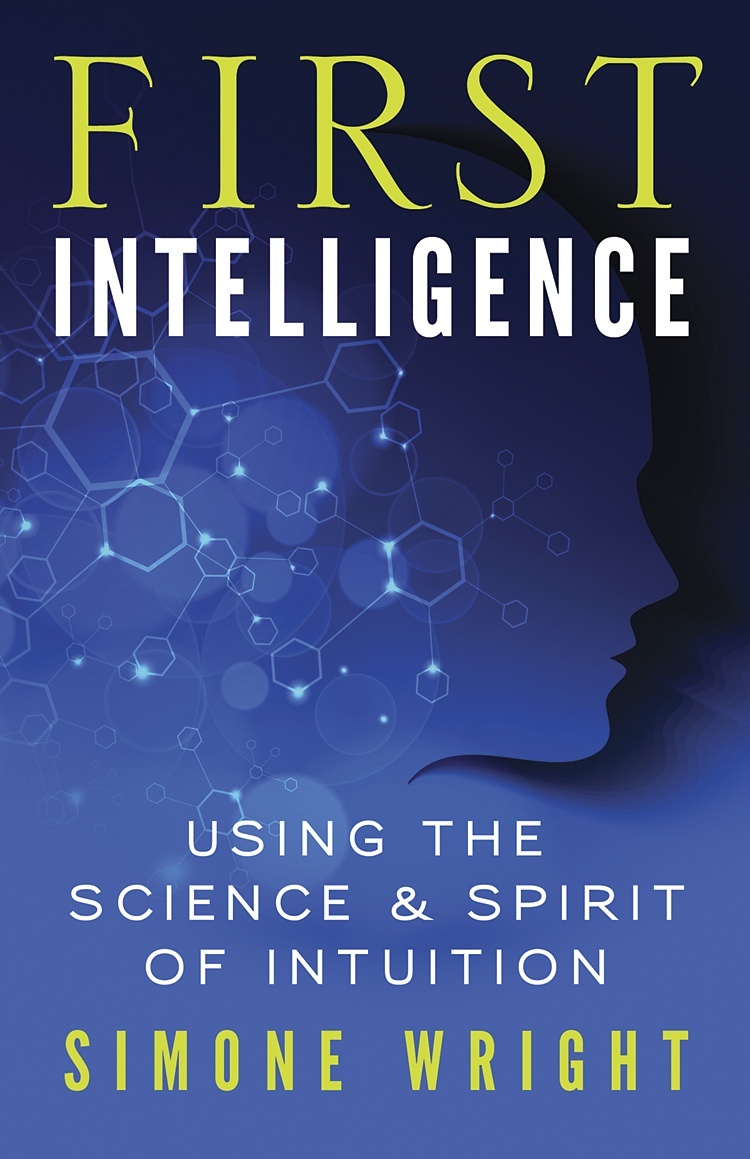 ** AUTOGRAPHED COPY
While many have touted the value of intuition, few have explained and taught it as pragmatically and convincingly as Simone Wright does in her upcoming new book First Intelligence: Using the Science and Spirit of Intuition (New World Library, June 15, 2014).
"Intuition is a survival tool," she writes, "I invite you to let go of the warm, fuzzy, New Age, hippie idea of what you may have thought it was in the past, and to consider a broader, more grounded and practical approach to what it really is and how you might use it in your life. Intuition is not an ethereal, magical skill. It is an intelligence."
Simone breaks new ground in First Intelligence by explaining intuition within the normal functions of human biology. She defines intuition as the language of the authentic self, a unique "marriage of science and spirit" and shows readers exactly how to "put it all to work" through "Seven Steps to Accessing Your Highest Wisdom."
Simone's goal is to help readers meet the information age's tsunami of data with their inherent wisdom, a human GPS system that leads seamlessly to effective action and peak performance. Riveting examples and powerful exercises teach readers to use this "sixth sense" as naturally as any other, in every area of their lives. She has taught these skills to business people, law enforcement officers, and athletes, and they work equally well in many fields and circumstances.
"The opportunities to put intuition to work are unique and as limitless as the individuals who use them, and these opportunities are shaped only by their desires and dreams," write Simone. "The power of intuition is our spiritual and material birthright, and learning how to use it is more important now than ever before."
About the Author
Simone Wright, "the Evolutionary Mind Coach for Elite Performers and Visionary Leaders," is the author of First Intelligence. She has been featured on The Oprah Winfrey Show and uses her intuitive skills to assist in police investigations, missing children cases, and corporate business strategies. Visit her online at https://www.simonewright.com.