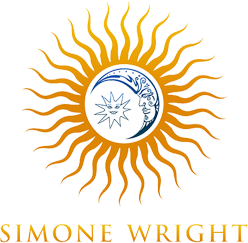 Welcome to 'The Inside'
I'm glad you have decided to be a part of this exciting place to strengthen, deepen and empower your Mystical skill. Each of these  lessons are powerful FOUNDATIONAL tools THAT EVERY MODERN MYSTIC SHOULD UNDERSTAND IN ORDER TO DEEPEN AND DEVELOP THEIR SPIRITUAL POWER. Choose the lessons that most inspire you, click the link to go to the purchase page and download your lessons! I hope they serve you well.  xo Simone
Below you will find a rich collection of lessons that help you empower your Mystical skills in the area of Metaphysics, Creating Reality, Alchemy, Abundance, Intuition, Creating Sacred Space, Seasonal Ritual and many other topics.
If you are new to my work, I highly recommend YOU BEGIN WITH Book #1 – this is the foundation on which all of your Mystical work is built, so you will be well served to have it in your tool box in order to progress through the rest of the modules with an understanding of what you are doing and why.
Please click on the links below to check out each title. Collect as many  you wish to add to your own Mystical toolbox. I hope you enjoy your adventures in the Modern Mystics Library. I'll see you 'on the inside'.
**All lessons are in mp3, pdf digital files. They are immediately downloadable upon purchase**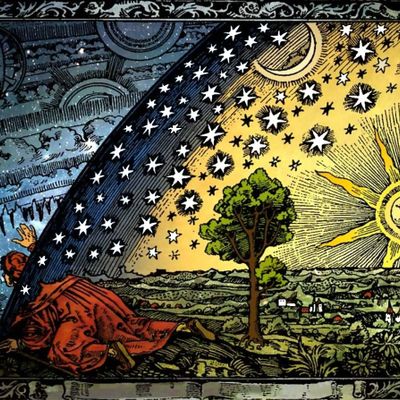 Lesson 1. MYSTICISM 101- ACTIVATING SPIRITUAL POWER 
IT IS HIGHLY RECOMMENDED THAT YOU BEGIN WITH THIS MODULE before proceeding to other lessons. It will provide you with a strong foundational understanding of the how, what and why of your Mystical practice and includes several audio, video and guided meditation modules designed to get you going in the right direction in a clear and powerful way! Enjoy!
Keywords: * Mysticism 101 * Engaging Source * Spiritual Power * Alchemical Awareness * Deepening Engagement * and much more
Lesson 2. SPIRITUAL WEALTH – Accessing all of your resources
In this SUPER RICH module we discuss the true meaning of Spiritual Wealth and learn how to navigate our relationship with it in all forms. Jam Packed with lots of lessons, this lesson reveals how we begin to shape our consciousness around the idea of Money. There is so much more to the equation than we have been taught.
*Keywords: The Alchemy of Money * Deepening Your Money Relationships * Further Engagement of Source * Alchemical Transmutation * Combining Spiritual Will *The Ways that CONSCIOUSNESS talks Money … and more.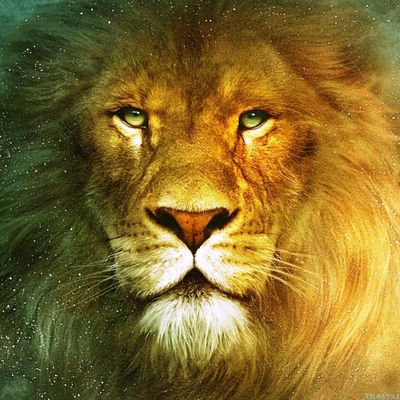 Lesson 3: BECOMING SOVEREIGN LIGHT/ MOVING FROM SELF TO SOUL
This month we continue to amplify our Alchemical skill as we deepen our relationship with Source energy and begin to use it to transform our limited, personal Self into our expanded and consciously engaged Soul self.
The Spiritual Power of Expansion will assist us in 'making more energetic room' for the vast energies of Spirit to more elegantly move within us, and the Alchemical tool of Light will help us begin to more precisely shape our inner world to have it more profoundly reflected in our outer world.
Keywords: Deepening Alchemy* Becoming the Perfected Human * Managing Light * Identifying With Source AS Source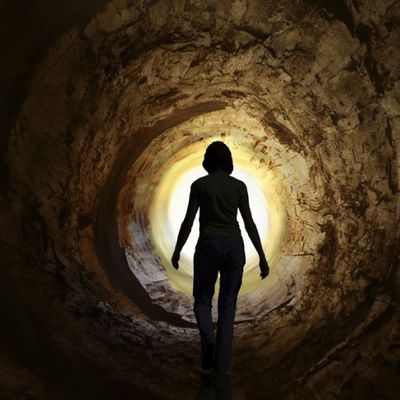 Lesson 4: THE DIVINE SHADOW – Navigating the Path of the Light Walker 
There is no success on the Mystical path without engaging the power of the shadow. This lesson dives deep into the Divine Nature of that part of us that is so often rejected. Shadow offers us a realm of power, love, grace, joy and even humor if we know how to use it properly. This lesson reveals the Spiritual Power of Elimination/Illumination helping us realize more levels of Light.
Keywords: Getting to Zero * Universal Mystical Truths * Integrating Shadow * Claiming all of Ourselves … and more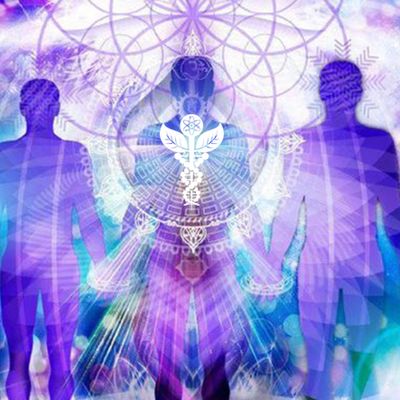 Lesson 5: BUILDING YOUR SPIRITUAL TEAM: Working with Allies, Guides and Archetypes 
This lesson helps you engage with deepest and most expanded parts of yourself to access Spirit to cultivate guidance, wisdom and support. Using the power of Engagement, you'll learn to connect and communicate with your Guides and Spiritual allies.
As you deepen this profoundly personal and sacred connection you can enjoy and expect some wonderful things to appear! You are supported by Divine Wisdom in all ways!
Keywords: Spirit Guides, Intuitive Guidance, Higher Self , Divine Engagements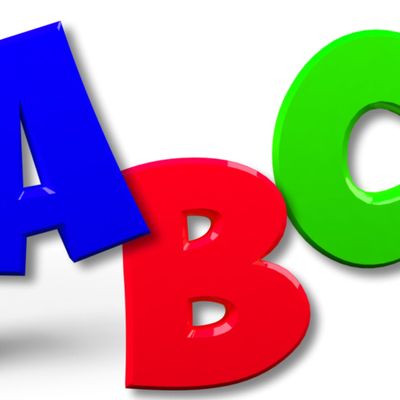 Lesson 6: The A, B, C 's of Modern Mysticism 
There are many meaningful things that every Modern Mystic needs to keep in mind as they navigate their Spiritual adventure towards Mastery. This double Volume guides you through the complete alphabet – A to Z of Mystical attributes and ideas that we are well served to remember. This is a fun romp through your Mystical practice and a beneficial way to remember the little details that make you a true Modern Mystic. November covers A-M / December will cover N – Z. There is also a Soulstrategies Workbook for each module that will help you keep track and take notes and even come up with your own words to put into each letter category. Have fun. Think of it like going back to school! We are learning our Mystical A,B,C's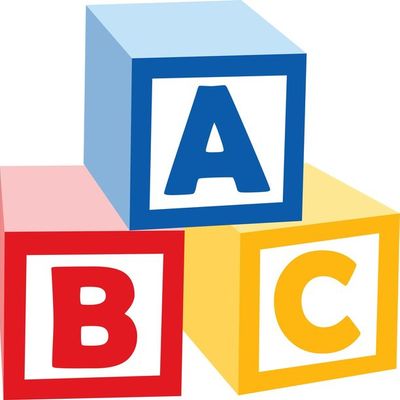 Lesson 6/2- The A,B,C's of Modern Mysticism – Part 2
This month we wrap up our Mystical Alphabet. As we navigate through the letters of N-S we develop tools and powers of Now, Order, Power, Quality, Receptivity and Sovereignty.
In the final chapter of T-Z, we cover Transformation, The Unknown, Vision, Wisdom, X-Factor, Yes, and Zero Point. All of these letters and their aligned words actually begin to alter our consciousness and influences our DNA. So don't take their power lightly. And have fun with adding your own words to the list and seeing how you can bring them into your daily life to serve and empower your journey. Enjoy and Merry Christmas and Happy New Year!
Going Deeper: Intuition & Reality shaping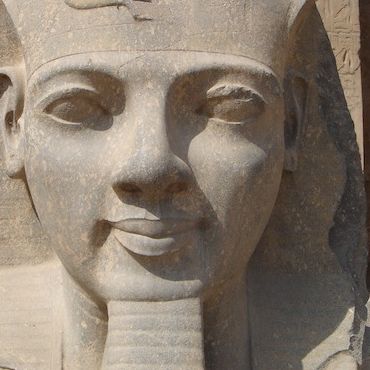 Lesson 7: Initiation – Creating the Perfected Self 
Our ability to have greater access to Soul and Source energy comes from our ability to elegantly transform the aspects of our limited Self and personality so we become a clear and potent container, suitable to manage the authentic higher frequencies of Source energy. This month we reveal the 3 levels of our Human/Divine Nature and how we begin the initiation process to more profoundly move from Self to Soul.
In this month we also create a personal Mystical Manifesto and cultivate a ritual of The Perfected Self.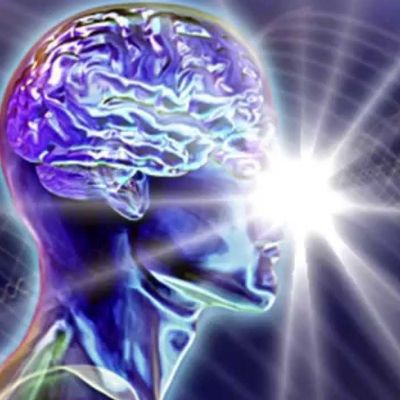 Lesson 8: Being, Doing, Transforming (Accessing our Powers – Using our Intuition)
The more deeply we dive into our transformation, then our Being starts to truly alter our Doing, which then shapes how we transform, create and shape our lives. One of the most powerful tools we have in our tool belt that grows through this process … is our Intuition. This month we further refine our journey from limited Self to expanded Soul and our Wisdom grows as a direct result of that shift! Enjoy.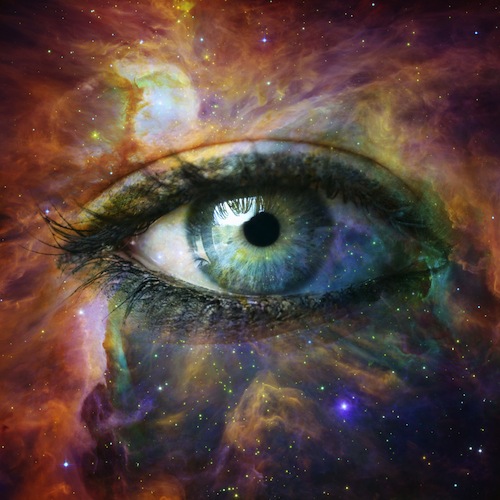 BOOK 9: Generating Your Vision / Making Things Real
This month we take many of the Mystical tools we have developed in the last 12 months and put them together to assist us in a Practical way. *What's the point of having Spiritual tools if you can't use them. Here we combine our Visionary Power, Engagement with Source, Empathy with our Goal and Implementation … to start bringing a specific goal, desire or outcome to life. We also touch on using Alchemy to break apart the limitations that pop up as we dive into creating a new reality.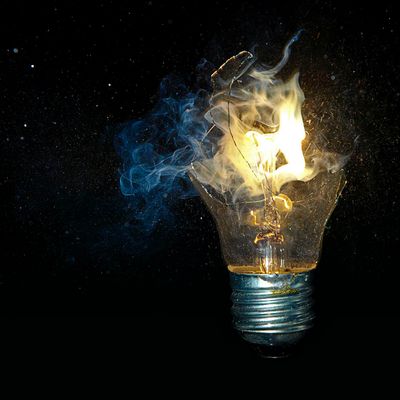 BOOK 10: Cultivating Power – Generating the Real
Power is the self determined ability to shape, move and direct Spiritual energy so we can create our outer reality in the ways we find beneficial. When we understand the authentic equation of Mystical creation and reposition our Power into its appropriate place within us – we are more deeply able to engage with Source energy and partner with it to shape our lives. The world in its current chaotic state is actually a powerfully learning tool for us as Mystics, to help us refine our relationship with Power so we can become authentic miracle makers and creative evolutionaries – thus we truly begin to reap what we sow. These are wonderful times for us to re-calibrate and re-cultivate our way into Mastery. Enjoy.
This month also includes 2 bonus Coaching Calls on Lunar ritual (for Full Moon) and Solar Ritual (for New Moon)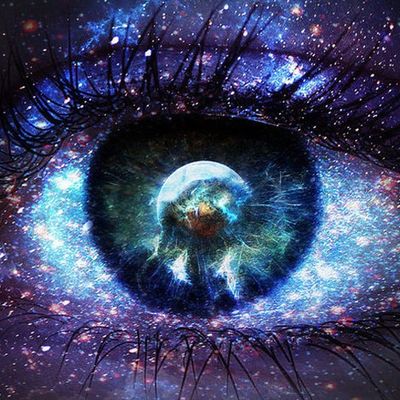 BOOK 11: Generating visionary power & Identity
Our ability to partner with Source energy and access the informational field of the Universe, depends on our ability to shape our consciousness. This empowered shaping enables us to shape our reality like an ice cube tray determines the shape of the water that is frozen within it. Expanding upon the Mystical equation of Information + Energy = Reality, in this months module we use the equation of Vision + Identity to shape our future. Here we become the deliberate 'stewards of our destiny'and like energetic farmers, plant strong seeds in the fertile ground of our consciousness to prepare us for great 'reaping' in the future. Here is to shaping a new path for our future and Remembering who we really are!
Enjoy!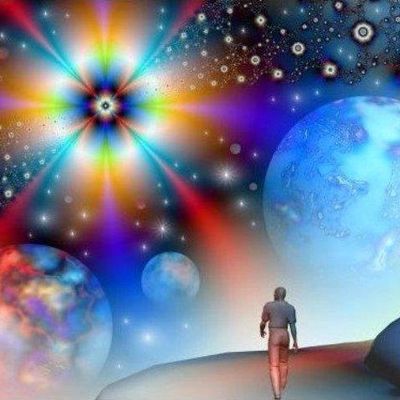 BOOK 12: Generating Reality – Navigating Your Life with Your Soul
Holy Cow – the world is extra turbulent these days. With an increase in distortion and shadow everywhere (both personally and collectively), these strange days can be a source of concern and worry. But if we know how to look at them, we can use these times to continue to deepen and refine our Initiatory practice of moving from Self to Soul and amplify the creative power that is carried there.  This call reveals the things we must remember in order to claim our Creative power, how to overcome suffering and begin to develop Heaven on Earth, regardless of what is happening in the world around us. If we stay aware, we can benefit from these days and use them to develop greater Mastery, Clarity and Courage. Enjoy!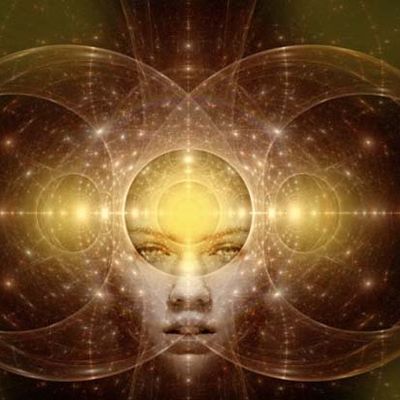 BOOK 13: refining the mind for divine & sovereign power
This month we walk through a powerful revisitation, refinement and amplification of our relationship with our 3 levels of mind. Self, Soul and Source now become a team that works together to serve our goals, visions and desires for the future. The understandings now are an exercise in subtlety and learning how to apply our consciousness in ways that cultivate greater self Trust, confidence and beneficial outcomes.
As we grow more precise in recoginizing Truth our connection to Intuition and Divine Guidance becomes richer and more dependable. Our MIND is the foundation on which this fabulous partnership is built and is the key to our growth and transformation.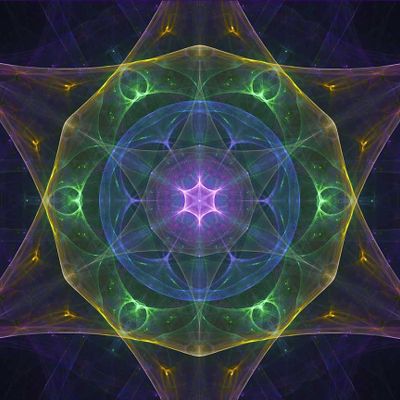 BOOK 14: 8 Power tools and 3 exercises of expanding perception
This month we take a bit of a break from our hard work, but we deepen our ability to amplify our Intuitive, Clairvoyant and creative power by activating 8 meaningful tools. These 8 Mystical concepts allow us to amplify the Mystical equation of Energy + Information = Outcome and shape it to more precisely influence our Creative / Manifesting processes. These elements include a refinement of Thought, Action, Speech and more.
This month also includes 3 expanded expercises that help us deepen our Intuitive and Visionary Power. Enjoy.
BOOK 15: The Expanding Power Principle
Our goal with our Mystical work is to always continue to amplify and refine our relationship with Power. Remember that Power for a Mystic means, 'the ability to engage with, shape and direct Source energy using our consciousness.
Each time we prepare to 'step up' in Power, we must do a bit of fine tuning, tweaking and adjusting, so we are extra stable in our BEING nature when the amplification of Power happens.
Think of it like the difference between learning to drive your Dad's old car and then upgrading to a Super race car … YOU as the driver must be prepared to handle that amplifcation. THAT is what we'll work on this month! Enjoy.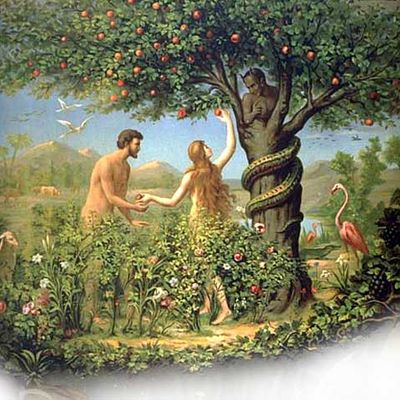 BOOK 16: Returning to the garden of eden
Every Mystic understands that the very life blood of the Universe is rooted in a story of electrical energy. Everything we see, sense and experience is shaped by the conversation of electrical charges.
The conversation between Matter and Spirit is also rooted in that reality – and the understanding of this massive power is symbolically hidden in one of the most potent Creation stories ever … the story of Adam and Eve and The Garden of Eden.
When we understand that this story of Creation is one of electricity, and how Spirit becomes Matter through that process – we as Mystics can begin to reverse engineer that process within ourselves, to become Master creators. Enjoy!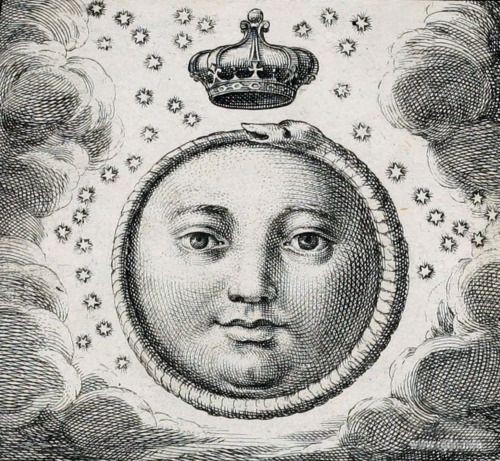 BOOK 17: the spiral of transformation – coming full circle
In this, our final module of Modern Mystics, we come full circle – but as in all Mystical practice, we are not the same as we were when we began. We are more soveriegn, more integrated and more aware. In this module we return to our original intention of 'becoming engaged with Source energy' – but this time, we are more equal to it – as we remind ourselves again and again to come from the Soul.
This month also includes a powerful 'Atlas of Emotions' – commissioned by the Dalai Lama, that helps you continue to map your emotions and deepen your stability, balance and emotional power.
I've also included a brief resource library for you to continue your Mystical investigation and a new piece of beautiful meditation music to deepen your Peace and Power Practice. Enjoy!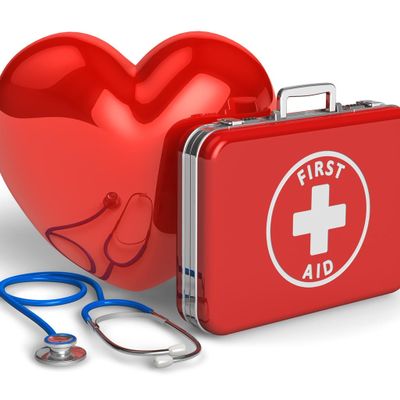 BOOK 18: FIRST AID for Spiritual Emergenc(y)
We are all being called to embrace the highest version of ourselves, and as we answer this call, many of us are entering a stage of our journey where are discovering that the path to our Spiritual Mastery is not always an easy one. In fact, as the energies on our planet continue to shift and amplify, many folks on the spiritual path, even those with years of practice under their belts are experiencing challenges like never before.
This months modules presented as a MINI MASTERCLASS reveals a deeply powerful First Aid treatment for our Spiritual Emergenc(Y) that can assist us in navigating through this next phase of evolution with a heightened degree of understanding and power, showing us how to engage our higher aspects to activate our personal Alchemy, and reveals the greater picture held within the challenges and blessings of the 'Christing' process.
BOOK 19: The Ultimate Alchemy – blending love & fear
This month we activate the Mystical identity of The Lover whose element is Fire and we use it to dissolve the limitations that are activated by the work of our Visioning and Identity (of the last 2 months)
This work is so important in helping us overcome the programs of our past conditioning, to pull the 'weeds' of our inherited Fears which cause us to delay or shut down our growth.
By combining elements of our Past and Future selves and merging the energies of Fear and Unconditional Love, we are able to balance and integrate our authentic power to generate momentum and movement on our path ahead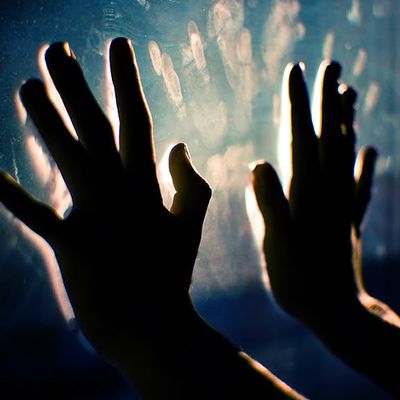 BOOK 20: Breaking Psychic Set Points 
Set Points are deeply ingrained psychic and subconscious patterns that maintain the structure of our lives. They establish the limits of success, wealth, health, happiness and spiritual power – some can be beneficial, many are limiting. Especially when we begin to step into to power and start to amplify our levels of energy, awareness and creative focus.
Understanding how set points are established, why they are beneficial in some ways and how to break them apart when growth is required is crucial to our Mystical practice. This months module dives into a rich and profound Mystical ritual called 'Breaking the Psychic Set Point' – working in all three levels – Divine/ Astral and Physical. Enjoy!!!
Seasonal Practice & Ritual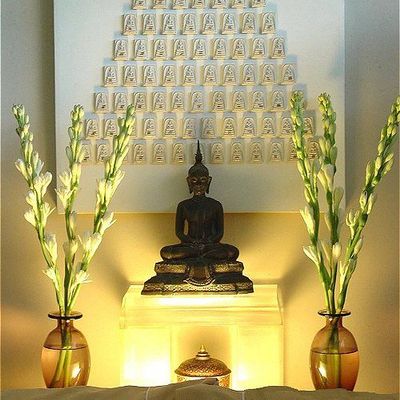 BOOK 21: CREATING SACRED SPACE – Creating our Personal Color & Geometry to Marry Heaven & Earth 
This month we are going to go a bit easy in the teaching module (as we have been working hard in recent months) I wanted to bring a bit of play to our adventure and bring some of what we have been doing thus far … into the physical.
Creating a powerful and personal Sacred Space, can be one of the most creative, joyful and expressive parts of the Mystical practice – allowing us to bring our unique tastes, styles and intuitive influences to the immediate world around us. Our living space.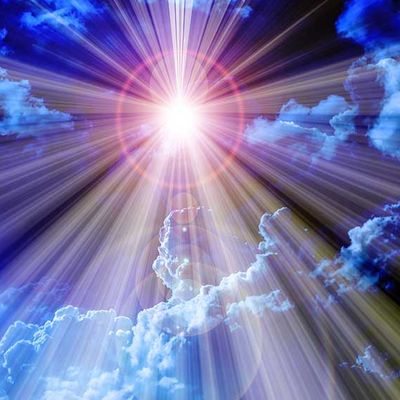 BOOK 22: WORKING WITH THE CHRISTED LIGHT & WINTER SOLSTICE 
This month we take a Mystics approach to this time of year to reflect on the TRUE meaning of Winter Solstice, the story of the Birth of the Christed Light and how we as Mystics use this time of year to remind us to IDENTIFY and Claim this power of Light as a part of our own Natural and Spiritual Selves.
This months Spiritual Power is Peace and our Alchemical Tool is Identity. This month also features a powerful list of Spiritual Gifts that can be used and developed during this time so you can carry them forth into your goals for the new year! Enjoy!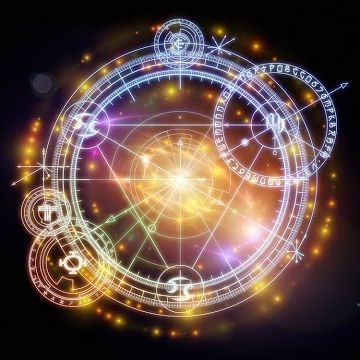 BOOK 23: ACCEPTING GREATER MATURITY – ACCESSING OUR SOUL[ar] POWER – NOW 
The New Year takes shape as the end of a cycle and the beginning of a new one. There is much transformation in the air, some of it can be unsettling and cost us precious spiritual resources. Upgrading our understanding of Spiritual and Soul based power is essential to our ability to navigate with a greater sense of ease, focus and presence. The energies of this time call us to graduate from Spiritual kindergarten into greater mastery. This month we discuss advancing our Soul[ar] power and how to use the Alchemical Tool of NOW to usher in a greater refinement and stability – so we can create without distraction and move ahead without fear.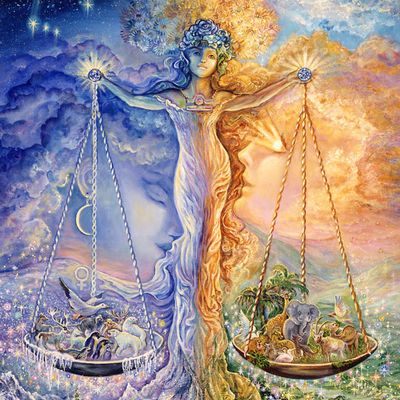 BOOK 24: Sacred Equinox – spring & the Ultimate path of initiation
This is a very powerful month, when using the doorway of Spring Equinox, we shift from the Masculine energies generated since Winter Solstice and settle into the powerful Feminine energies of a new season.
This shift provides us with greater ability to recieve and percieve the fruits of our earlier planting – and we slowly but surely begin to 'Reap what we have sown.'
We also take advantage of the Esoteric time of Initiation – also known as Easter – and discover the Mystical stages of discovering our Christed nature revealed during this time of year.We also, meet our own team of Disciple/Apostles and begin to develop a relationship with them to activate our Highest Being.