Returning to eden
The Electrical Adam & Eve and Tapping the Lifeblood of the Universe
Continue to deepen & amplify your spiritual return & apply your new skills to your goals for the future
3 Month Group Coaching Series
December 8th, 2018 – February 12, 2019
Returning to Eden: The Electrical Adam & Eve and Accessing the Life Blood of the Universe
Group Mastery Coaching Program
'In times of massive transformation, the ability to step into our complete spectrum of Spiritual power is essential. Understanding the Creative nature of the Universe and how we are a part of it – is the key to being able to claim our true Spiritual identity and use it to shape our Destiny.  .' ~ Simone
the seeds of your return have been planted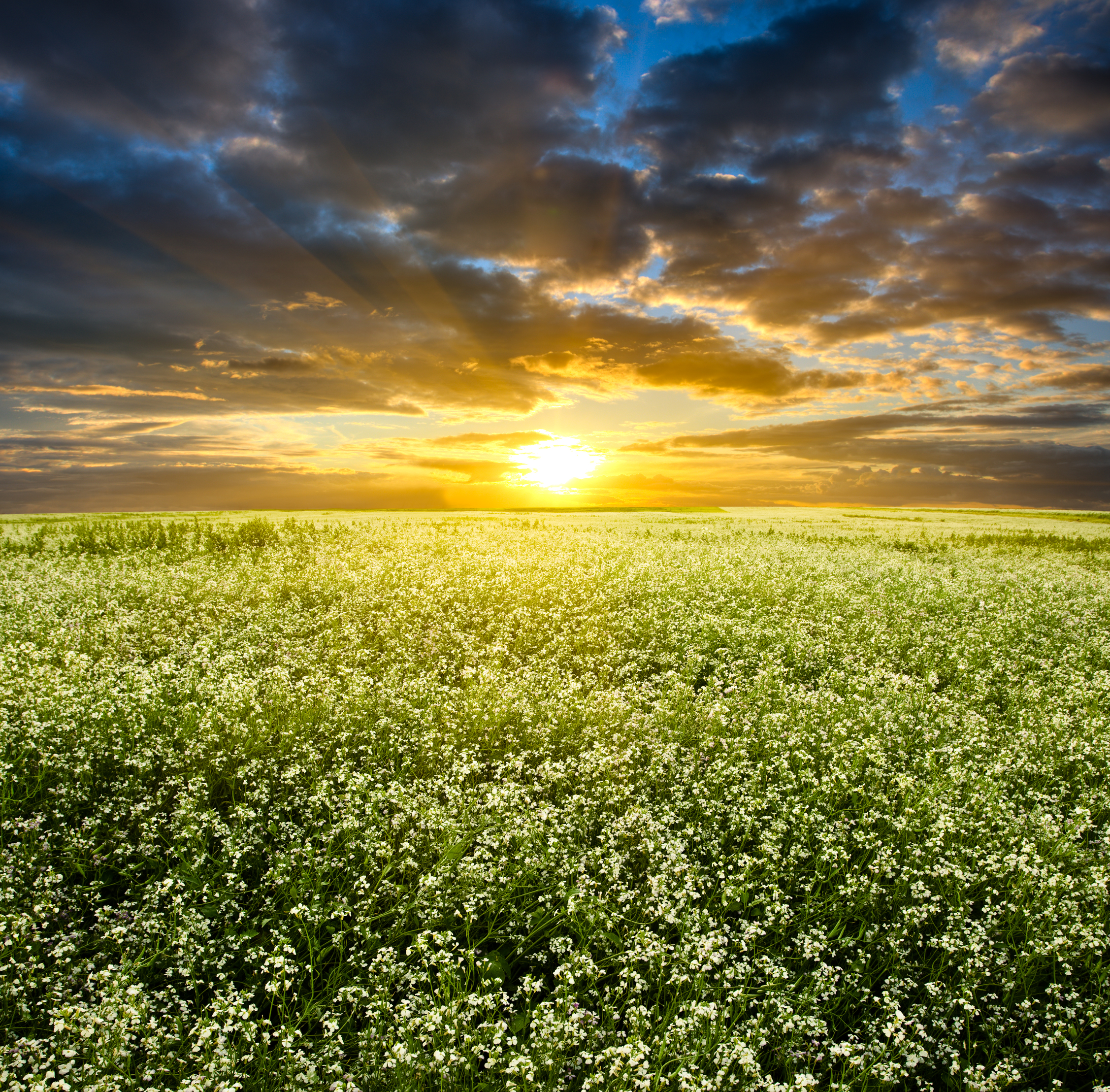 Now that you have completed the Returning to Eden Workshop – I can, without hesitation say, you are now among the rarest Spiritual adventurers on the planet.
There are millions of well intentioned Spiritual people out there who want to do great things with their lives and for the world, but because they do not understand the mystical and esoteric concepts you discovered in Returning to Eden, they will continue to struggle and strive to make those dreams a reality. 
Now that you have greater Knowledge, Understanding and Wisdom … those limits are no longer yours.
Over our time together I shared some powerful mystical, metaphysical and esoteric principles that authentic Mystics have understood and used for centuries. And you have started to put those principles to work in your own life – and started to see some results, inwardly and outwardly.
That's AWESOME! And not surprising. Those results will continue as you maintain your practice of them … again remembering it isn't Magic … it's Principle.
What you put in to the energetic equation is what you get out of it. 
So the question for you now is …
Are you ready to go even further with it? 
building momentum & mystical muscle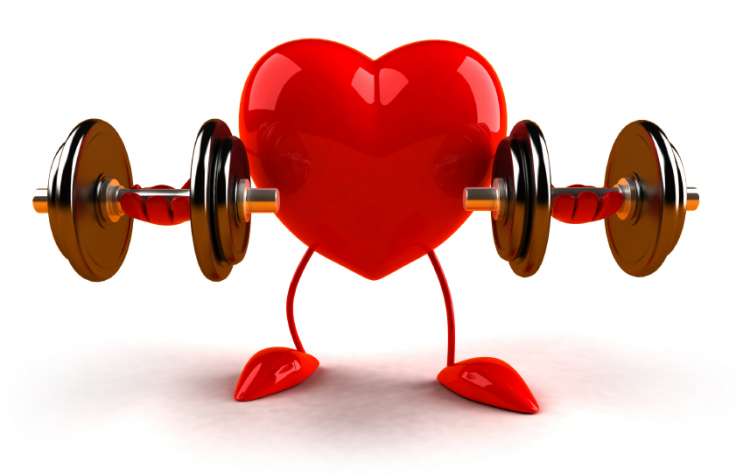 As we navigate The Return to Eden, moving from being Sons of Man to Sons of God, the path is deeply rewarding, but it can also be profoundly challenging as we literally alter physical stuff, breaking apart the habits of Mind and Body rooted in our Material nature.
The truth is, this path of transformation takes time, dedication and continued refinement in order to Master. The way we Master it, is by putting it to work in specific ways in our life. Our Life IS the Path.
Doing it on your own, is possible. But just like an elite athlete working without a coach, it will take you a lot longer, you won't know how to navigate out of set backs and you'll be travelling blind through the density of the material world, having to figure things by yourself. Trial and error will be your constant companion and as you traverse the levels of understanding into greater levels of power you will be faced with things that challenge your resolve and test your commitment to the journey.
So as with any noble pursuit towards Mastery of any kind, it's good to have ongoing, specific support to assist you in maintaining and building momentum … the best way to do that … is to continue to work with a coach.(One who has made all of the mistakes, taken years to figure out the process and put the principles to work in ways that generate successful outcomes)
That coach, as you are well aware by now … is me; and when you join me in Mastery Group Coaching, you won't have to waste all that time and energy because you'll be working with someone who has already walked the path ahead of you. I know where all the booby traps and detours are hidden and I've discovered a bunch of the shortcuts, clearings and life hacks along the way.
And so with the momentum of your new Spiritual muscles now in development, I invite you to join me in an opportunity to continue to strengthen your Mystical maturity and power – and go even deeper into the Returning to Eden work by applying it specifically to your goals for your Spiritual identity and personal creative dreams and desires.
'When you learn how to see with your eyes closed,
then you'll know how to dream with your eyes open.' ~ Simone
I train Spiritual Powerhouses. I help shape Modern Mystics who are strong, stable, capable and courageous – and who in their dedication are able to transform their limits into limitless possibility.
In the past, I have only ever done Mastery Coaching in a 'one on one partnership'; and because my schedule is so full AND I'm very particular about who I work with, I keep my client list very small.
But because several of you asked if I had Group Coaching available and I know the level of your commitment to your Spiritual Mastery –  I've put this opportunity together for you.
Mastery Group Coaching is a unique opportunity to gain momentum, take your practice even further, work directly with me, connect with some cool people and get it all at an amazing price.
So, if you're ready to become a Spiritual Powerhouse – then I invite you to join me for a deeper journey 'Into the Garden.'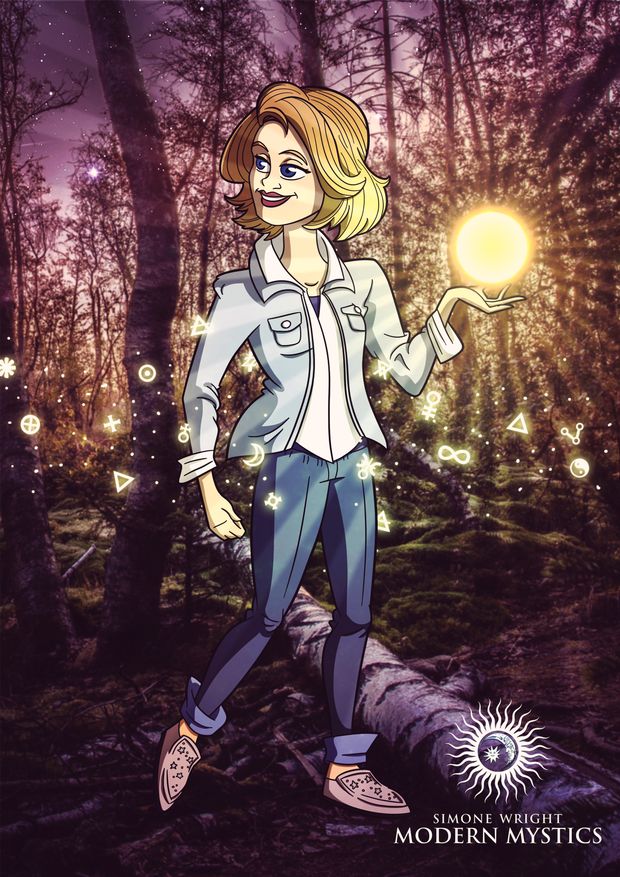 Here's how it will take shape …
FIRST DIBS: I'm offering Mastery Group Coaching to Returning to Eden students first. You'll have 3 days to get your spot, at an Early Bird Price then I'll open it up to my entire mailing/client list. 
SPACE IS LIMITED: I ONLY HAVE ROOM FOR 8 Mystical students in the group, so I can work with everyone in every session – so if you're keen on joining me, and want to be one of the 8 -register quickly. 
INDIVIDUAL WORK: You'll get to work directly with me on your specific spiritual and material goals. Before we begin, I'll have you fill out a questionaire that outlines your strengths, limits and what you're wanting to create. This way, I know ahead of time and throughout the series, the specifics of what you are working on and what we need to navigate in order to help get you there.
DEEPENING TOOLS: You'll continue to build on the understandings you developed in Returning to Eden and also learn many more Mystical tools specifically designed to assist you in deepening your Mystical power and generating your outcomes.
AMPLIFY INTENTIONS FOR THE NEW YEAR: The timing of Mastery Group Coaching couldn't be more perfect as we wrap up 2018 and step into a New Year with GROUNDED POWER behind our Resolutions instead of 'fluffy wishes'. **Taking advantage of Winter Solstice to add even greater amplitude to our work
ACCESS TO ME: As a member of Mastery Group you'll have email access to me throughout our time together, so if you need guidance or support in between coaching calls – I'll provide it.
ADDITIONAL TOOLS & LIFE HACKS: You'll also receive many additional support tools, including guided meditations, spiritual life hacks, tools to take advantage of celestial happenings during our time together and much more. 
CONNECTION WITH YOUR SPIRITUAL TRIBE: Working with a group gives you an opportunity to develop accountability and responsibility to yourself and others – and is a great way to develop Mystical relationships and support. *I'll discuss more of that when the Group begins.
AND LOADS MORE ….
To say Simone is one of the most down to earth, walk the talk, grounded, Spiritual Bad A**es on the planet is an understatement. And she instills that same power in me every time we work together. For anyone wanting to develop authentic, spiritual skill – Simone is the coach to help them do it.
Simone is one of those rare people who takes complex ideas, that so often confuse me and make them so clear , that it's as if I had the answer in front of me the entire time. Which of course, as she reminds me … I always do. She is my Mystical Mentor and I know my Mastery is emerging through our partnership.
To work with someone with Simone's perspective and desire to bring out the best in me – has been a true blessing in my life. I greet each day with Clarity and Courage and a deep knowing that my destiny is in MY hands. That confidence brings me such satisfaction  I can hardly put it into words. 
I wish I had known about Simone's work years ago. She has helped me find so much clarity on my gifts and skills, and helped me become the person I have always known I could be. Her ability to see the ways I was limiting myself and provide me with the tools to move forward has been a real life changer.
'Group Mastery is a 3 month mentoring program for a small group of Mystical students, designed to help you deepen your Returning to Eden practice, move beyond the limits of your past and accelerate the process of stepping into your  innate and authentic Spiritual Power .' ~ Simone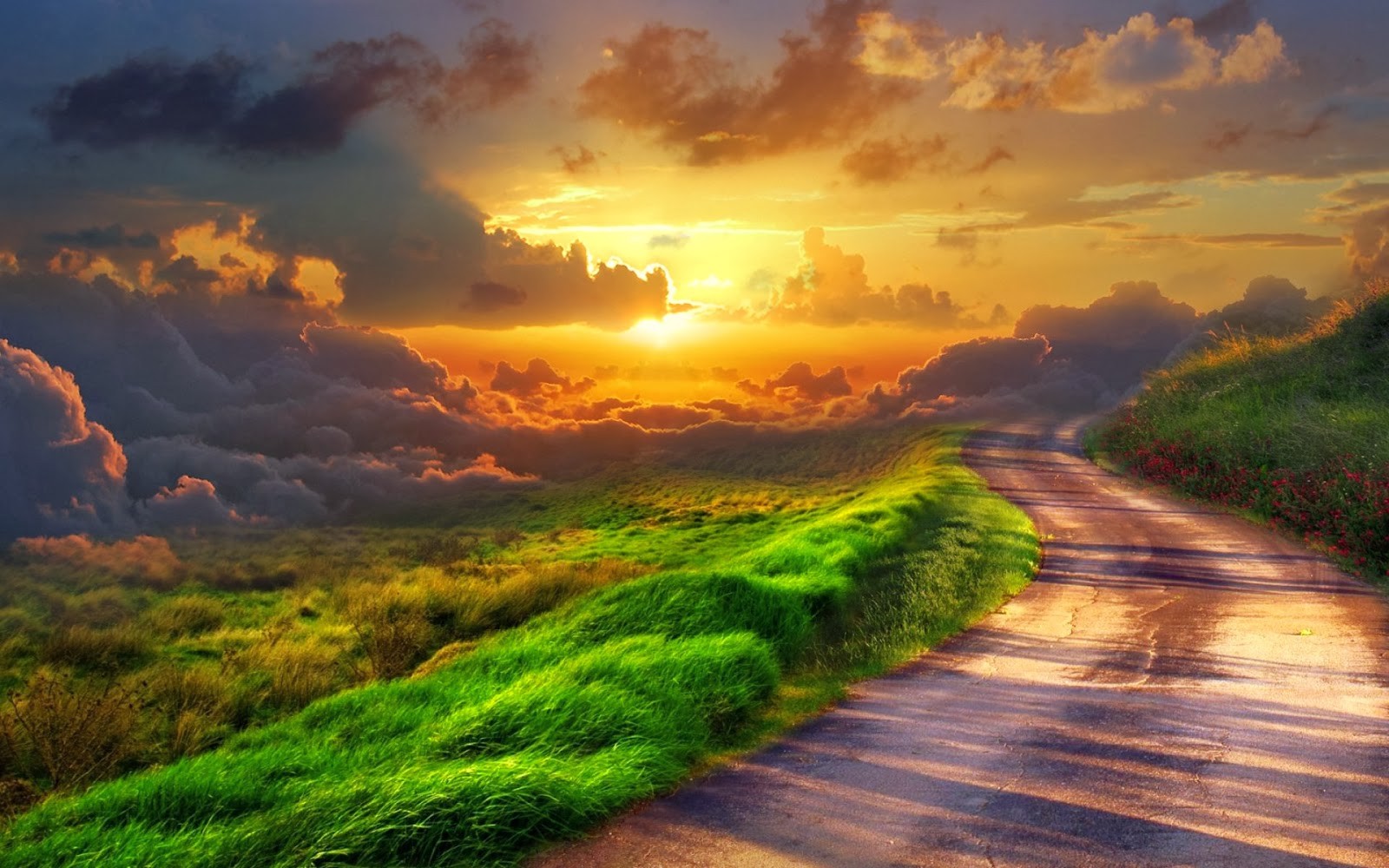 When you join me in Returning to Eden / Mastery Group , you'll :
Continue to deepen the understanding of the relationship between Spirit & Matter and use it to serve you in creating YOUR SPECIFIC goals
Deepen the process of developing Ease and Flow – even when you are taking big steps and working deliberately
Continue to refine and amplify your focus and identity to take charge of 'Who you are BEING'
Continue to develop the muscle of Amplitude and Direction to shape energy
Deepen your understanding of Polarity and learn how to direct it to serve you 
Continue to break the limiting patterns of Self and Engage the empowered patterns of Soul and Source
Continue to Develop powerful Emotional Stability, Balance and Courage
Continue to navigate and transmute the signs of transformation so they don't shut you down
Become INTIMATE with your Mystical Team of 12 and use them to help shape your goals
Deepen your processes of Engagement, Expression and Embodiment to accellerate your transformation
Develop precision in recognizing when you are limiting yourself and what to do about it
Further enhance your problem solving and creativity
Learn how to recognize fields of energy, so you know what mystical tools to use at any given moment
How to use Light AND Shadow to propel you forward
Develop more skills of POWER – so you can begin to PLAY with Source energy
SCHEDULE
Group Coaching Begins – Saturday, December 8th, 2018  – February 12, 2019
Teaching / Coaching Calls will happen each Saturday at 9 am (PST)
You can join me from ANYWHERE IN THE WORLD
3 LIVE COACHING SESSIONS (ONLINE) per month (total of 9)
1 RECORDED – MODERN MYSTICS LESSON  per month (total of 3)
A TOTAL OF 12 TEACHING SESSIONS
Every student can work with me directly in each Live call
All sessions are recorded and available for download
** If you can't join me LIVE you can email me your questions in advance so you'll be supported each week
DETAILS
Access all Coaching Sessions via telephone or computer
Coaching specific to your needs and goals
E-mail access to me throughout our time together
Guided Meditations and Exercises
All modules can be downloaded to your computer
Private Facebook Group
Additional Bonuses
The Garden of Eden is always growing. It's reflected in the expanding nature of the Cosmos and the expanding nature of our inner world. When we know how to cultivate that eternal process, we can reap the fruits of its immense Creative Power. ~ Simone
Join on or before November 22nd and receive a SPECIAL BONUS.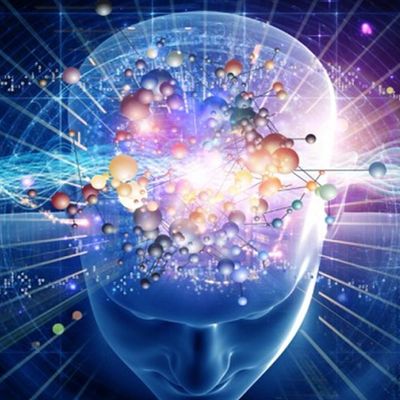 First Intelligence: Using the Science & Spirit of Intuition – Audio Program – $597 Value
When you learn how to remove the obstacles and limited perceptions of your 'logical/thinking mind' and develop a relationship with the Voice of your Soul, your Highest Wisdom, your Intuition … you free yourself to create a life that reflects the most powerful aspects of your potential, to do the things that bring you the greatest joy and become the person you are truly meant to be.
The relationship you have with your Intuition should be the most important relationship of your life. Deepen the connection you have to this powerful wisdom so you can start living a life of ease, confidence and certainty. Consider it one of the best gifts you will ever give yourself.
Early Bird Price: $1497/ Regular Price: $1997
**Expires November 25th
***Space is VERY LIMITED
all of your payment information is 100% secure
Mastery Group Coaching
EARLY BIRD DISCOUNT *Ends Nov 25
3 Months of powerful Mystical Mentoring

9 LIVE Coaching Calls

3 Bonus Modern Mystics Lessons

Work on your Individual Goals

Guided Meditations & Exercises

Private Facebook Group

Other Special Bonuses

Over $3500 in Value
Mastery Group Coaching
EARLY BIRD DISCOUNT *Ends Nov 25
3 Months of powerful Mystical Mentoring

9 LIVE Coaching Calls

3 Bonus Modern Mystics Lessons

Work on your Individual Goals

Guided Meditations & Exercises

Private Facebook Group

Other Special Bonuses

Over $3500 in Value