The Art & Soul of Business
"It has long since come to my attention, that people of accomplishment, rarely sit back and let things happen to them … instead, they went out and happened to things."
~Leonardo Da Vinci
3 Month Group Coaching Masterclass
Starts July 20, 2019
Become a Happen-er.
Take your Spiritual Business to the Next – Best level.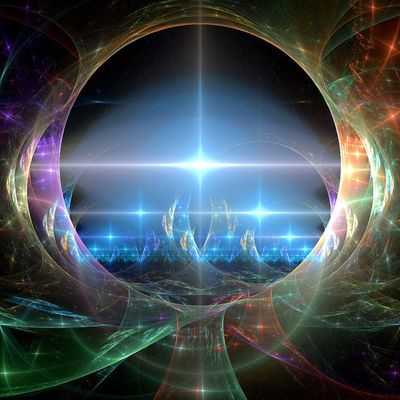 Do you have a dream or desire to shape a new business rooted in Spirit, Consciousness and Service to the world?
Do you have a gift, message or service that you want to share that you know will help others grow, heal and experience more of themselves?
Are you a part of an existing business and want to bring it to the next level of Contribution and Consciousness?
Would you like to take your Vision for Business out of the realm of merely making a Living and turn it into creating a Legacy that can exist beyond you?
Your Business is your Art 
Your Business is far more than a day in, day out way to earn a living. It is your Soul based artistic contribution to the world. 
And just like any other piece of art, it is a creative impulse that comes from the Field of Limitless Potential, that wants to find a mode of expression through you. It only becomes real and shareable in the world through YOUR ability to shape it; and to do it in a way that is authentic to You, authentic to your Business and has meaning and value to your Clients.
The reality is: your visions for the future of your business, have landed in your Heart and Soul because YOU are the perfect person to create them.
And they are all possible if you can do 2 things:
#1. Say Yes to them
#2. Be and Do the things that are required to give them room to grow.
*So if you are ready to get creatively unstuck and start shaping your business in a way that is elegant, deeply rewarding and aligned with YOUR Vision and YOUR authentic gifts
*If you are ready to let of the confusion and overwhelm of 'what all the experts say you should be doing' by meeting the Soul of your business and letting IT artistically guide you to Clarity and Certainty
*If you are ready to say Yes to the invitation to serve your Clients in a bigger, more meaningful, way without wasting time on stuff that won't work for you, or them …
then The Art & Soul of Business Masterclass is for you.
The Art & Soul of Business
As a globally collected, award winning artist for over 20 years AND a Mystically based entrepreneur for even longer that that, I discovered that the process of creating beautiful pieces of art that were inspiring to a global audience AND shaping a conscious business, that also served people all over the world, were the same thing.
The common threads in those creative successes were:
#1. Connecting to the deep impulse of MY Soul to make an inspired vision real
#2. Connecting to the Soul of the VISION to give it a way to express itself
#3. Connecting with the SOUL of my Clients, so my work carried a powerful resonance to which they were elegantly attracted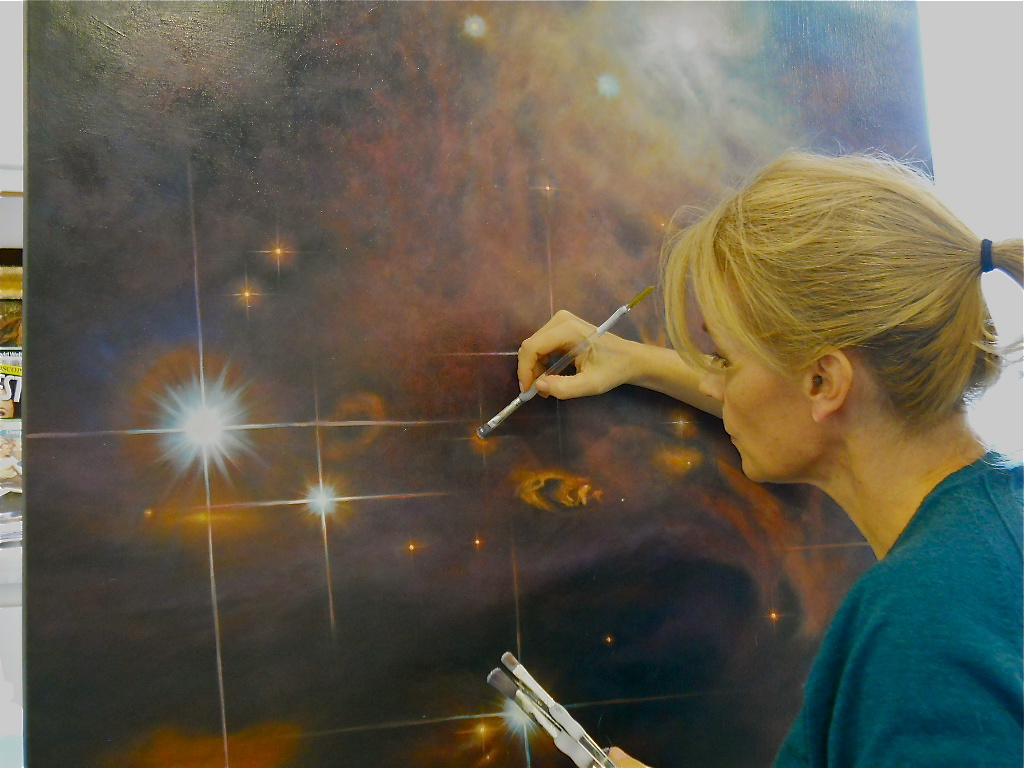 This is the process that I will share with you in Business Mystics Masterclass, so you can use it to shape the Art and Soul of YOUR Conscious Business as well.
The Mystical Business Color Wheel
12 weeks – 3 areas of focus – 1 outcome
When we do any sort of Mystical work, we build everything in the foundation of Spirit. As a conscious, mystically aligned entrepreneur, or business person, that is our wheel house and place of creative expression. So over the course of our 12 weeks together – everything we do will be infused with that Spiritual Power and built on that energetic foundation.
Within that framework we'll combine and blend the 3 elements essential to the Art of your Business success … You, Your Clients and The Business itself, to shape your unique business model.
We get clear about: What do YOU want and need to thrive and express yourself at your fullest? What does YOUR BUSINESS want and need to thrive? What do your CLIENTS want and need to thrive? And how do we use SPIRIT and SOUL to generate a harmony to support those outcomes?
When these energetic elements are clearly defined and creatively and artistically combined, the results become your Services, your Creative Impact and your Income. Ultimately shaping your Mystical Business SUCCESS.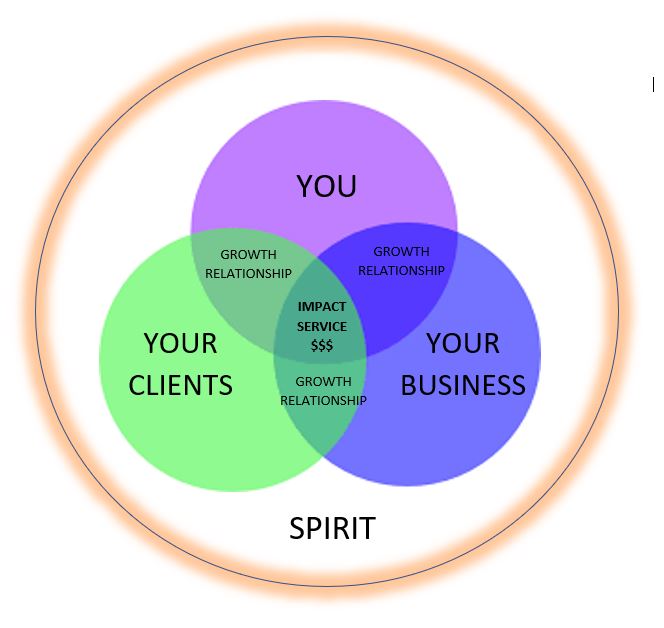 Who is Business Mystics for?
NEW MYSTICAL ENTREPRENEURS
Business Mystics is perfect for you if, you're ready to START your conscious based business:
*but you have no idea how to get started
*you aren't sure about what your gifts are or what you have to offer
*you are stuck in trying to figure out what your niche is
*you don't have a clue about how to start getting clients or sharing your message
*you've never done anything like this and want support and guidance from someone who has done it before
EXPERIENCED MYSTICAL ENTREPRENEURS
Business Mystics is perfect for you if, you've ALREADY STARTED your business, are ready to take it to the next level, most artistic level and you want to:
*generate new opportunities for bigger impact
*create a branded workshop, program or coaching offer
*price your work in alignment with your personal goals
*set an energetic tone that resonates with the quality of clients and income you want to generate
*create greater levels of inner confidence and outer authority
MYSTICAL EMPLOYEES OR BOSSES WHO WORK IN AN EXISTING BUSINESS
Business Mystics is perfect for you if you work in an existing business as a boss or employee and want to:
* bring greater levels of consciousness and service to your position
* become crystal clear about what your boss or staff and customers need to thrive
*become an inspired leader who supports others in excellence
*support the business in becoming it's best version of itself
*discover greater personal satisfaction and passion in your position
Entry into the Business Mystics Group Masterclass is by application only. This curating of the group ensures we create a WIN/ WIN/ WIN environment so that everyone who joins is aligned with the work and to themselves in a way that energizes, amplifies and accelerates the whole. I'd love to hear about you and your business. I look forward to meeting you.
Apply Now
Business Mystics will help you
Start, grow or refine your Mystical business in a way that matches your authentic gifts, values and visions
Get clear about who YOU really are, what YOU really want and how to shape your BUSINESS around that expanded impulse
Shape YOUR unique business model
Discover your unique expertise that is hiding in plain sight
Partner and connect with the energy that IS your business and let it guide you to the best practices to create it and expand it
Take action in alignment with the true code of your business and not waste time with trendy strategies that don't work
Learn AUTHENTIC Mystical, Creative principles that work and that will help you shape results
Get clear about what is most meaningful to your CLIENTS and learn to speak their language
Create a short term business goal and complete it
Establish long term business goals and energize them
Deepen your Intuitive connection to know what to do and what not to do next
Identify YOUR particular gifts are and how to use them to serve yourself, your clients and your business
Confidently uplevel your pricing and your value to clients without working 24/7
Discover the inner BS that keeps you from taking the action you know you need to take
Jump start your Intuition and Creative flow
Set up a specific action plan and develop patterns of awareness that actually GIVE you energy instead of draining you
Build your brand through your package of signature offers
Learn tools to stay stable when flow really starts to happen
Develop new supportive friendships in the Spiritual Adventurers Forum
And much more …
I'll be sharing the Mystical tools that have helped me: 
*   Create over a dozen audio, online and live programs that have helped thousands of people around the world
*   Write 3 books and become an internationally respected teacher, coach and speaker.
*   Create First Intelligence: the only Intuition development program designed for law enforcement that has now gone on to help countless people develop their own Intuitive power.
*   Become an award winning, Internationally collected artist, with clients around the globe (www.simonewrightfineart.com)
*   Produce and Curate an International art show in partnership with NASA/ The Hubble Telescope Science Team, scheduled for Los Angeles, 2020.  (See it here: www.artofthecosmos.org)
The creative wisdom you gain in The Art & Soul of Business Masterclass will help YOU generate the CLARITY and MOMENTUM you need, to start or expand your own business and take it to the next, most artistic and powerful level
Working with Simone as a Mystical Coach has been one of the most inspiring, elevating and rewarding things I have ever done. With her support I have transformed my relationship with my business into one where I was constantly stressed into one, where I am endlessly amazed. Work is no longer work for me. It IS magick.
When I discovered that my business had a unique code and that I was the one meant to express it, I let go of trying to fit into the cookie cutter, one size fits all approaches to success. With this clarity and connection, I discovered the approach that was most correct and wise for me and my business. My clients and my bottom line are really pleased.
I have been wanting to start my own Spiritual coaching business for years, but I was paralyzed by all of the information out there telling me how I should do it. When I disovered the ability to LISTEN to my Business, and have it tell me what it needed to create the next, best thing, knowing what to do and doing it, became a pleasure. Instead of a panic. 
I was scattered in a million directions when trying to figure out how to expand my business. With Simone's clear direction and generous support, I've let go of what isn't essential and gotten clear about what is authentic to me. (not what is trendy) I'm now well on my way to reaching my entrepreneurial goals, in far less time and with far better results. Thanks Simone.
Simone teaches with such care and generosity. She is authentic and I feel her genuine care in every moment. Working with her to develop Business mastery and Vision has helped me grow beyond what I thought I was capable of,  all because of her wisdom and support.
Here's what You and I will work on together in the BUSINESS MYSTICS Masterclass
12 weeks of Live Teaching, Coaching and Mentorship, designed to help you create your Business in the most Creative, Soul based and Artistic way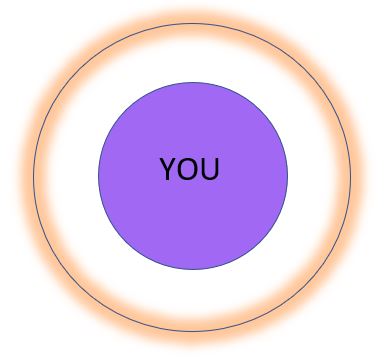 WEEKS 1 – 4: The Art and Soul of YOU
Every Mystical upgrade begins with YOU. During these first weeks, you'll discover what really makes you tick. What really inspires you, expands you and makes you WANT to creatively engage with life in a big way and what doesn't. You'll discover a profound way of Engaging and Listening to your Soul, that is rooted in trust, expansion, clarity and no BS integrity. You'll discover and transform the places that are keeping you stuck. And you'll access your inner artist to deepen Courage, Clarity, Authentic Power, Intuition and Enthusiasm- and start applying that wisdom to your life AND your life's work.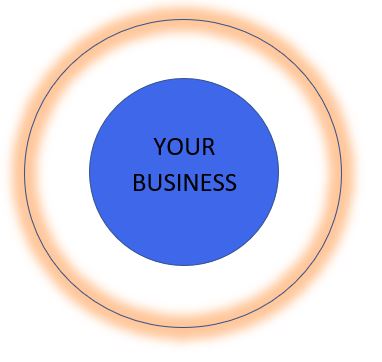 WEEKS 5 – 8: The Art & Soul of your BUSINESS 
Your business is a LIVING entity, rooted in Spirit and Matter, with a creative energetic field of its own. Whether it is new, emerging or well worn, it possesses an impulse that is wanting to express itself and all of its qualities in the material world in a meaningful way. We could call this core – the SOUL of your Business. During these weeks, you'll learn to deeply engage with and LISTEN to what your Business wants and needs to thrive and how you can support it and make it SACRED in the most elegant way. This deep connection will help you get clear about what is beneficial for growth, what can move ideas forward and what can be let go of, so you are no longer working IN your business, but WITH your business.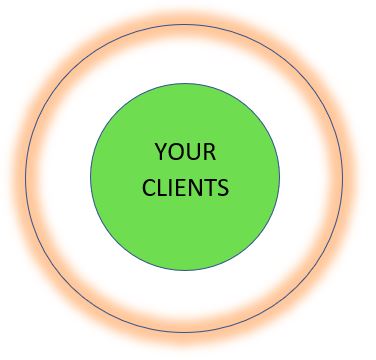 WEEKS 9 – 12: The Art & Soul of your CLIENTS 
Without your clients or customers, your business cannot succeed. In these weeks, you'll discover the Soul of your Clients, becoming intimate with what they really want and need and how you can more deeply connect with them to serve and support them. With this clarity you'll begin to resonate with the quality of client you really want to serve and you'll learn to engage with them in such a way that they will be inspired to want to work with you. But not because you have used some hyper, trendy marketing strategy, but because you have spoken to their Soul in a way that they feel seen, heard, supported and valued. And you become someone they simply 'have to work with'.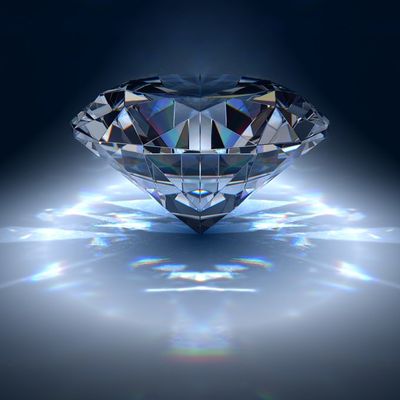 60 MINUTE 1:1 – CLARITY COACHING CALL **LIMITED**
You and I will have the opportunity to connect directly and privately to discuss your Mystical Business goals. This gives me the chance to meet you and your business personally, and provide you with some specific insight that will help you start the Creative Expansion that will assist you in getting the most out of the Masterclass. *These calls are limited to the FIRST 12 students who register and will be scheduled throughout the 6 weeks of the class**
$1000 Value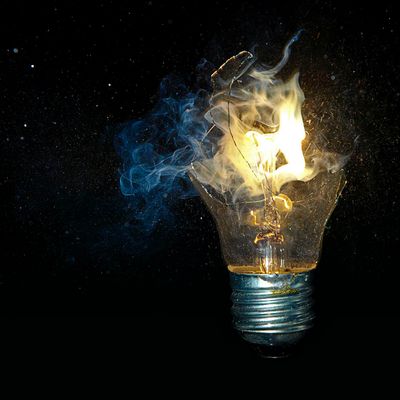 ART & SOUL MARKETING AND PRODUCT TEMPLATES
The creative process of shaping your Product line, Promotions, Workshops, Webinars and other marketing and teaching content can take massive amounts of time and energy to figure out. When you join me for Business Mystics, you'll receive the templates, outlines and design hacks, I've used to create Special Content, Webinars and Workshops shaving years of time and frustration off of your process. $2500 Value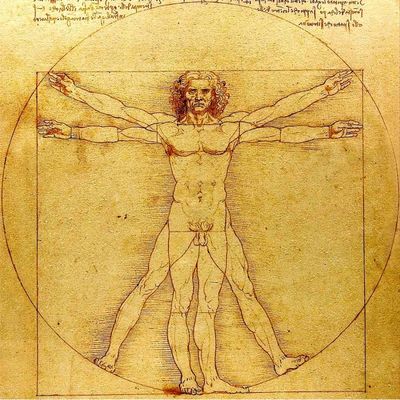 FREE MEMBERSHIP IN MY SPIRITUAL ADVENTURERS FORUM
Having a like minded tribe to support you, cheer you on, compare notes and keep you accountable is like literal gold in the bank. Becoming a member of my PRIVATE facebook group, gives you the opportunity to share the Art and Soul of business and celebrate in a safe, creative and magickal environment of awesome Mystical folks. Priceless.
All calls will be recorded and all materials in this course are in digital format (MP3 and PDF)  so they are easy to access whenever you wish.
SCHEDULE
Business Mystics Masterclass Begins July 20th – October 5th
12 Live online Coaching Sessions – each Saturday @ 9 am (PST)
Get your specific Mystical business questions answered
All session are recorded and available for download
DETAILS
Access all lessons via computer at your convenience
12 LIVE Coaching / Q&A Calls
1: 1 Private Clarity Session
Guided Meditations, Exercises & Field Work
Mystical Product Templates
Additional Bonuses
Private Facebook Group
So, if you're ready to generate a greater creative and artistic impact WITH and IN your business, so you can express your gifts in an elegant way that literally creates a HAPPENING in the world … then I invite you to apply to join me for the Art & Soul of Business Group  Masterclass now.
 Apply and Register early to take advantage of the LIMITED offer of the 1 on 1 Clarity Session. *Only 12 spots available* and the Early Bird Price *ends July 8*
Entry into the Business Mystics Group Masterclass is by application only. This curating of the group ensures we create a WIN/ WIN/ WIN environment so that everyone who joins is aligned with the work and to themselves in a way that energizes, amplifies and accelerates the whole. I'd love to hear about you and your business. I look forward to meeting you.
Apply Now
The Art & Soul of Business Masterclass
Early Bird Price *Ends July 8 / Regular Price $3995
EXTRA BONUS FOR SINGLE PAYMENT *First Intelligence Intuition Masterclass* $997 Value

PAYMENT PLANS ARE AVAILABLE

PLEASE REGISTER EARLY SPACE IS LIMITED

I LOOK FORWARD TO HELPING YOU TURN YOUR BUSINESS INTO ART
Join me now for my Business Mystics – The Art & Soul of Business Summer Group Masterclass. If you have any questions, please contact us at contact@simonewright.com