"Destiny is not random, nor is it fate ... it is determined by choice. Choice guided by wisdom, trust and courage. I help you fine tune all three, so you can live the life you were born to live." ~ Simone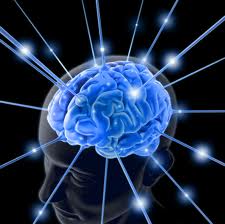 Do you have what it takes to Live your Dreams? Do you have the courage to Evolve Beyond Life as Usual? If you are willing to let go of the attitudes, ideas and habits you have carried over the years and step into what the possibilities are for you … then perhaps, we can build a small team together to help you build a life that you love.
My Integrated Intelligence Evolutionary Coaching System operates like your 'Personal GPS for Success'. It is simple, yet precise and can be used in both personal and professional situations. I give you direct, practical and enlightened guidance that you can use in a moment to moment practice so you can reach your goals and develop your own Intuitive, Creative and Innovative skill set along the way.
With you and I operating as a team, (I do not just sit and tell you what to do, but I encourage and engage your own creative, problem solving and idea generating intelligence) we:
#1. DETERMINE YOUR GOALS
In order to arrive at any sort of success or gain access to your highest level of intuitive and personal performance you need to have (at least a general idea) of what it is you are looking to achieve. This may be a tough first step for some people, so together through a process of easy, fun, heart based, brain storming we come up with an initial goal that will prove as the source code for our work to follow.
#2. IDENTIFY LIMITING PERCEPTIONS:
Become clear about the current blocks, problems or obstacles that you are wanting to change – so we can specifically identify the perceptions, attitudes or energies that are preventing you from achieving your mission. This is 80% of the solution as most people have no idea what hidden patterns are keeping them stuck – We get those suckers identified quickly so we can move on to …
#3. ESTABLISH NEW PERCEPTION STATEMENTS:
Together we eliminate excess baggage and fine tune your mission so as to determine which Perspective Statements would most quickly assist you in reaching your goals. We change the way you look at things so you are 'SEEING DIFFERENT STUFF' … Then we…
#4. ACTIVATE INTUITION, NEW IDEA GENERATION AND INNOVATION:
In order to get new results, you need to be able to innovate, imagine and generate solutions that you have never thought of before. There is no point in continuing to do the same things you have been doing. Together we activate and fine tune your Intuitive and Creative mindset so you become 'IDEA PRONE', we generate a whole slew of new options, solutions and possibilities which can propel you forward. This is where you begin 'THINKING DIFFERENT STUFF'. When that is activated we then …
#5. DEVELOP AN INSPIRED ACTION PLAN
Doing things you haven't done before, adaptation and flexibility are a MAJOR skill set. Innovation and new outcomes require you take different steps to reach your goals. Together we work out an INSPIRED action plan that allows you to experience success AND supports you in moving beyond your comfort zone so you can develop the confidence to continue to grow beyond old boundaries. This is where you begin 'DOING DIFFERENT STUFF'. Through all of these process we have begun to …
#6. ACTIVATE NEW ATTITUDES
Once you have begun to experience some successes and recognize the changes that you have implemented, you will begin to see how much power, connection and influence you have over the world around you … it is at this point that we can begin to improvise, riff and generate greater possibilities and look to how you can expand your success mission even further. At this point have made a huge change for the better … this is where you notice how you are 'FEELING DIFFERENT STUFF'. You are happier, less stressed and more energized than ever before!
Combining this system with the power of my 'crime busting Intuition' to help discover hidden potentials and perhaps never considered options, you and I will activate your 'GPS for Success' so you can achieve your goals in the quickest way possible … and maybe even have a bit of fun along the way.
Here's what you can count on from me:
A deep commitment to helping you achieve your goals and cultivate success
15 minute introductory call prior to our first session to determine which areas of your life need focus and attention during our time together
Weekly 1 hour Skype/Phone/Live meetings
An honest, heart felt, no-nonsense attitude that WILL call you on your SH#T if I see you getting in your own way.
Unlimited email correspondence for the duration of coaching
Written action plans via email to keep you on track and focused.
A deep compassion and understanding of how important your mission is to you.
Honesty, humor, empathy, candor, complete privacy and 100% dedication!!!
Discounts on my Live Events/Retreats and Workshops
This is I what I ask of you:
A commitment to doing the work and assignments I suggest and an openness to being 'accountable' for the work.
The willingness to step out of your comfort zone, to take a few risks and try something new and see how that feels for awhile.
For best results, a three month minimum commitment to coaching is highly recommended. However if this is not a possibility for you a monthly option can be implemented.
If that sounds good to you and you feel my approach and your mission will be a good fit – CLICK ON THE LINKS BELOW TO GET STARTED.
I look forward to being of service!